https://slenterprise.com
801-533-0556
---
This week in The Enterprise
Monday, July 20, 2020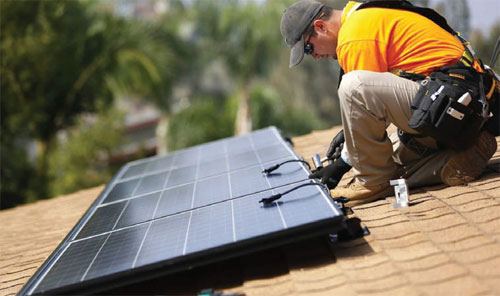 Vivint becomes part of nation's largest solar co. in $3.2B deal
By John Rogers Lehi-based Vivint Solar, the nation's second-largest residential solar company, has been acquired by Sunrun Solar of San Francisco - the nation's largest. Board members of both companies unanimously approved the deal which has an enterprise value of $3.2 billi...
---
1-800Accountant to open Lehi office, hire 120 new employees
By Brice Wallace A virtual accounting firm serving small businesses soon will add 120 workers to its employment total by putting operations in Lehi.Accounting Fulfillment Services LLC, operating as 1-800Accountant, will add those jobs over the next five years, aided by a sta...
---

COVID-19 Updates 7-20-20
The following are events that have been included in The Enterprise Calendar listings and subsequently have been postponed or canceled, or have been removed from the organizers' website calendars. This is not a complete list of postponements or cancellations. Check with organizers...
---
Federal pandemic food assistance program OKed for Utah school kids
The United States Department of Agriculture has approved Utah's application to participate in the Pandemic-Electronic Benefit Transfer (P-EBT) program. This is a federal food assistance program for school-age children created by Congress as part of the Families First Coronavirus ...
---
Paycheck Protection Program loans deadline extended through Aug. 8
The U.S. Small Business Administration Paycheck Protection Program (PPP) has been extended until Aug. 8, according to a release from the agency's Utah District office. Small-business owners can to apply through approved lenders through that date."Thanks to the legislation passed ...
---
Tax Commission says C-19 property value impact won't show until 2021
Although the majority of Utah taxpayers have felt the impact of the COVID-19 pandemic, the Utah State Tax Commission is reminding Utahns that because COVID-19 pandemic happened after Jan. 1, if there was any impact on property evaluations, it will not be reflected in the 2020 val...
---
West Salt Lake City to receive next Farmers Feeding Utah food delivery
As the impacts of the pandemic continue to be felt throughout the state, Farmers Feeding Utah is launching its third "miracle project" to provide relief to families with food insecurities in the west part of Salt Lake City. The delivery is scheduled for July 27."Instead of mourni...
---
A modified and scaled-back Utah State Fair will go on as scheduled
Although the look and feel may be considerable different, the board of the Utah State Fair has announced the event will proceed as scheduled. Redubbed "A September To Remember," the fair will be held Sept. 10-20.The board said that events such as the junior livestock show and sal...
---
Boeing delivers 500,000 face masks for Utah's students and teachers
A half-million protective facemasks arrived at Salt Lake City International Airport earlier this month intended for use by Utah students and teachers. The masks were delivered as part of Boeing's COVID-19 transport mission aboard a Boeing Dreamlifter. It was the 12th such deliver...
---
Health department reporting rise in crisis hotline calls because of virus
As might be expected, calls to Utah's mental health crisis hotlines have seen a marked increase during the COVIS-19 pandemic, according to the Utah Department of Health. However, mental health-related hospitalizations have declined and the suicide rate has remained flat during th...
---
FanX Salt Lake comics convention announces cancellation of 2020 meet
The FanX Salt Lake Comic Convention that annually attracts 50,000 or more attendees has cancelled its 2020 meeting, organizers said in a release."Our top priority has always been and will continue to be the safety and well-being of our FanX family - which, unfortunately, at this ...
---
New education program will assist Utah workers displaced by virus
To provide education to employees displaced by COVID-19, the Utah Governor's Office of Economic Development (GOED) and its Talent Ready Utah team, in partnership with the Utah System of Higher Education (USHE), have launched the "Learn & Work in Utah" outreach and education i...
---
BioUtah publishes report listing Utah companies in battle against COVID-19
Utah's life sciences industry is doing its part in the battle against COVID-19 by developing diagnostic and antibody tests, manufacturing testing supplies, procuring critical PPE, researching treatments, utilizing next generation sequencing and innovating technologies and methods...
---
Another employee tests positive; another DMV office shuts down
The Utah Division of Motor Vehicle (DMV) has announced that another of its offices has been shut down because an employee tested positive for COVID-19. The DMV office at 14555 S. Minute Man Drive in Draper will be closed until further notice.The closure is in an effort to protect...
---
Incentives bring five film projects to state
By Brice Wallace After a bit of a dry spell due primarily to coronavirus impacts, five productions - in the categories of "Hallmark" and "horror" - were approved for state film incentives this month.While the Governor's Office of Economic Development (GOED) approved four inc...
---
Hubbard to head Younique; co-founder stepping aside
Kristi Hubbard, a seasoned direct sales executive, has been appointed president of Lehi-based Younique. The company sells skin-care products and cosmetics through a social-media-based sales format. Hubbard's appointment was effective July 13. Younique said that Hubbard will ...
---
State and partners ship 140,000 masks to retailers for free distribution to underserved population
To help Utah communities combat the spread of COVID-19, and as part of its "A Mask for Every Utahn" initiative, the state of Utah has shipped boxes of #MaskUtah masks to Associated Food Stores, Smith's Food and Drug stores and other retail establishments throughout the state. Gro...
---
Visible Supply Chain buys TriCon
Salt Lake City-based Visible Supply Chain Management, a shipping and fulfillment services company serving small to midsize businesses, has acquired TriCon, a logistics and fulfillment company based in Dallas.TriCon will take on the Visible name and will strengthen Visible's ...
---
Realtime buys Florida company
Learning technology company Realtime Learning Systems (RLS) of Springville is acquiring Melrose, Florida-based Stenotype Educational Products Inc. (StenEd). The merger will culminate the two companies' long-term partnership delivering educational materials and services to courts,...
---
Online clothing retailer bought
Utah-based online women's clothing retailer Poppy & Dot has new owners. Jeff and Tami Piper purchased the outlet recently from Layla Overman and Tara Thueson, who started the online women's apparel company in 2013 and helped it grow from a small start-up run out of a basement...
---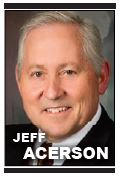 Utah County Update: Lindon: Building on the past, planning for our future
By Jeff Acerson While the past few months have put the brakes on much of our economy, as we start to recover, Lindon City is excited to help support business growth, retention and preparation for the future. We understand that our businesses have been hit hard by COVID-19, but ma...
---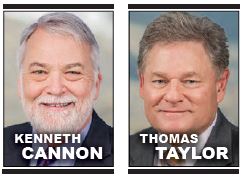 Legal Matters: Two useful alternatives for COVID-19-triggered business insolvencies
By Kenneth L. Cannon II and Thomas R. Taylor The COVID-19 pandemic has triggered a tidal wave of business bankruptcies. In the three-month period between March 1 and May 31, Chapter 11 bankruptcy filings in the U.S. increased 31 percent year-ove...
---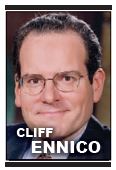 Succeeding in Your Business: Where would you start if you wanted to create a hit reality TV show?
By Cliff Ennico "I have an idea for a terrific reality television show that would target 'tweens' - American boys and girls who are no longer children but not quite teenagers yet. I have done some marketing research with my own tween children and their friends, and they all seem ...
---
Calendar Highlights
Calendar listings are provided as a free service to our readers. Information about upcoming events may be sent to brice@slenterprise.com. The submission deadline is one week before publication. See the full calendar.
Virtual Trade Mission to Israel - July 27-29
Organized by World Trade Center Utah and the Governor's Office of Economic Development and focused on Utah interested in learning about Israel, expanding into the area, or increasing their business in the market. July 27, 8:30 a.m., includes "Market Briefing with the Consul General of Israel," featuring Hillel Newman, consul general of Israel to the Pacific Southwest. Industry-specific breakout sessions include July 27, 9:45 a.m., "Technology and Innovation"; July 28, 8:30 a.m., "Defense and Security (Including Cybersecurity)"; and July 28, 8:30 a.m., "Life Science & Healthcare." July 29, 9:45 a.m., features a "Roundtable Discussion with Utah and Israeli Companies." Details are at wtcutah.com.
---
UMA Annual Golf Tournament - August 10
A Utah Manufacturers Association event. Activities include registration at 7 a.m. and shotgun start at 8 a.m. Location is Stonebridge Golf Course, 4415 Links Drive, West Valley City. Cost is $175, $600 for a foursome. Registration can be completed at umaweb.org.
---
Utah Employers Summit - August 19
An Employers Council event. Location is Radisson Hotel Salt Lake City Downtown, 215 W. South Temple, Salt Lake City. Cost is $319. Details are at employerscouncil.org.


JOIN US ON FACEBOOK

FOLLOW US ON TWITTER

SEND US AN EMAIL