https://slenterprise.com
801-533-0556
---
This week in The Enterprise
Monday, July 6, 2020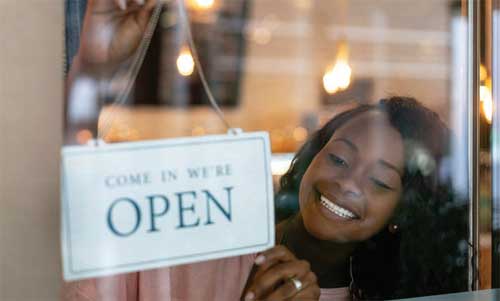 Recovery using CARES Act funds is focus of special session
By Brice Wallace Five programs were added and one altered during the recent legislative special session in an attempt to prime Utah's economic pump and get dollars flowing despite the coronavirus.HB5010, approved during the special session June 18-19, is designed to use federal ...
---
State's chambers join forces to form economic policy coalition
At least a dozen chambers of commerce in Utah have formed the Utah Chamber Policy Coalition to have one voice to "promote business success, jobs, opportunity and prosperity."The coalition will work with state, local and federal leaders to coordinate on policies related to economi...
---

COVID-19 Updates: Cancellations and postponements
The following are events that have been included in The Enterprise Calendar listings and subsequently have been postponed or canceled, or have been removed from the organizers' website calendars. This is not a complete list of postponements or cancellations. Check with organizers...
---
Ogden launches Coronavirus Relief Fund for impacted city businesses
The city of Ogden has launched its Coronavirus Relief Fund (CRF) Business Grant Program. The new program will provide grants to support businesses impacted by COVID-19, the city said in a release.The CRF program is funded by the federal CRF, which was established by the CARES Act...
---
DMV cleans and reopens South Salt Lake office following C-19 closure
The Utah Division of Motor Vehicle (DMV) has reopened its office located at 2880 S. 380 W. in South Salt Lake following closure on June 15 when an employee tested positive for COVID-19."The office has been deep cleaned, sterilized and no other employees have received positive tes...
---
More road trips, much less air and cruise travel this summer, says AAA
AAA estimates that the COVID-19 pandemic will cause 15 percent fewer people to take a summer trip this year than last. The estimate of 700 million trips from July through September is the first decline in summer travel since 2009. AAA booking trends show Americans are making trav...
---
Logan company joins in developing drug for high-risk coronavirus patients
A Logan-based company and a Texas pharmaceutical developer have announced their collaboration on a therapeutic drug for COVID-19, which is showing promising results for patients who are at high risk of deteriorating health due to age or conditions such as kidney or cardiovascular...
---
Dads & moms differ in the way they cope with pandemic-caused stress
Lehi-based essential oil company Young Living has released the results of a study that shows there are big differences between men and women when it comes to parents dealing with the stress of COVID-19.While 25 percent of men say they've actually experience less stress, 38 percen...
---
Rocky Mountain Power extends help for customers behind on power bills
Rocky Mountain Power (RMP) is encouraging customers experiencing difficulties paying bills in the wake of the COVID-19 emergency and the associated economic downturn to speak with a company customer service representative who can help them work out solutions to their financial di...
---
Mastercard acquires Finicity
New York-based Mastercard has acquired Finicity, a financial data company based in Murray. The purchase price was announced as $825 million. "The addition of Finicity's complementary technology and teams strengthens the existing Mastercard open banking platform to enable and safe...
---
Businesses can assure customers by taking 'Stay Safe to Stay Open' pledge
By Brice Wallace A "Stay Safe to Stay Open" campaign established by the Salt Lake Chamber is designed to assure customers that a particular business is following state COVID-19 guidelines.The chamber has invited businesses to take a pledge that they will follow best practice...
---
Ski season good despite C-19 closures
Utah ski resorts were likely headed for a record season in 2019-20, but early closures prompted by the coronavirus wiped that out.Despite the virus' effects, the resorts recorded their fourth-best season ever, with nearly 4.4 million skier visits. Still, the industry is estimated...
---
McKenna to head Walker Edison
Walker Edison, a Salt Lake City provider of ready-to-assemble furniture, has named Joana McKenna as its new president, effective immediately. The company said the transition is occurring at a "pivotal time" for the business as it seeks a new stage of growth.McKenna was ...
---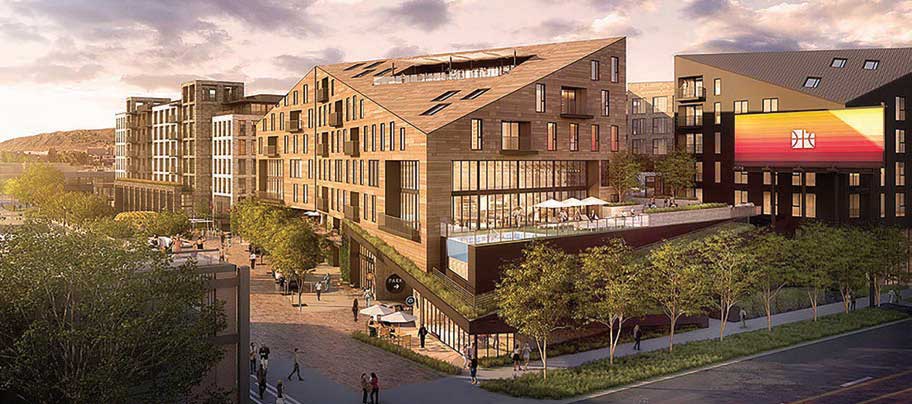 Ground broken on Post House multi-use community near downtown Salt Lake City
Ground has been broken for Post House, a 488,754-square-foot, mixed-use, pedestrian-friendly development in Salt Lake City's Post District near downtown. Occupying the full city block from 500 South to 600 South and from 300 West to 400 West, the project will serve as a social hu...
---
GOED combines programs
The Governor's Office of Economic Development (GOED) has combined a pair of programs and created a resource center dubbed the Utah Industry and Innovation Center.The initiative combines GOED's focus on targeted industries with the Small Business Innovation Research (SBIR) program...
---
Maloufs acquire Downeast
Downeast, a Salt Lake City-based women's clothing and furniture company, has been purchased by Sam and Kacie Malouf, co-founders of Utah bedding and furniture company Malouf. Founded in 1991 by brothers Charlie, Bill and Jonathan Freedman, Downeast's product lines are sold in ret...
---
There's no going back: Consumers like the new 'safe' ways of doing business
As the nationwide response to the COVID-19 pandemic caused local businesses that could remain open to quickly adopt new ways of serving customers - like more convenient communications, curbside pickups, local delivery and contactless payments - their customers began to like and e...
---
Utah maintaining steady salary increases
Utah's average salary increased 3.3 percent since last year, matching the prior-year's jump but staying ahead of rises seen in surrounding states.The figures come from Employers Council's 2020 Benchmark Compensation Survey, which also showed that the average hiring wage for full-...
---
Vinck new CEO at Recovery Ways
Recovery Ways, an addiction treatment center in Murray, has named Jaime W. Vinck as the company's new CEO. Vinckas joins Recovery Ways from Sierra Tucson Group, where she led the rebranding of Sierra by the Sea and Sunrise Ranch as the company's CEO.Vinck has been recognized as a...
---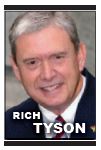 It really matters how we respond to this moment in history
By Richard Tyson The news headlines of recent days have been incredibly unsettling. The pandemic, while showing some signs of easing, continues to disrupt, with deadly consequences for many, and continuing concerns for the world economy.On Memorial Day, the nation was stunne...
---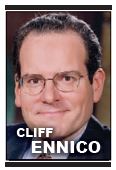 Succeeding in Your Business: Protect yourself when buying a business during these tough times
By Cliff Ennico "My wife and I are looking to buy a small business."We were looking for a very specific type of business, but we're a little nervous because there's a good chance the business model will be affected by COVID-19 and any future economic shutdowns."We've found a...
---
Calendar Highlights
Calendar listings are provided as a free service to our readers. Information about upcoming events may be sent to brice@slenterprise.com. The submission deadline is one week before publication. See the full calendar.
Slopes Cup '20 - July 13
A Silicon Slopes event. Check-in starts at 8 a.m. Scramble-style, four-person format. Location is Alpine Country Club, 5000 W. Alpine Country Club Lane, Highland. Details are at https://www.slopescup.com/.
---
2020 Chamber Golf Classic - August 19
An Ogden-Weber Chamber of Commerce event originally scheduled for May 14. Activities include breakfast at 7:30 a.m., shotgun start at 8:30 a.m. (four-person scramble format) and 1 p.m. lunch and awards. Location is Mount Ogden Golf Course, 1787 Constitution Way, Ogden. Cost is $250. Details are at ogdenweberchamber.com.
---
UMA Annual Golf Tournament - August 10
A Utah Manufacturers Association event. Activities include registration at 7 a.m. and shotgun start at 8 a.m. Location is Stonebridge Golf Course, 4415 Links Drive, West Valley City. Cost is $175, $600 for a foursome. Registration can be completed at umaweb.org.


JOIN US ON FACEBOOK

FOLLOW US ON TWITTER

SEND US AN EMAIL