www.slenterprise.com
801-533-0556
Subscribe To The Enterprise
---
This week in The Enterprise – Utah's Business Journal
November 28, 2016


Hatch: Trump needs convincing on global trade market positives
U.S. Sen. Orrin Hatch recently heaped praise on President-elect Donald Trump during an event in Salt Lake City, but acknowledged that "we have some work to do" to convince Trump about the positives of international trade and the opening of global trade markets. Read More...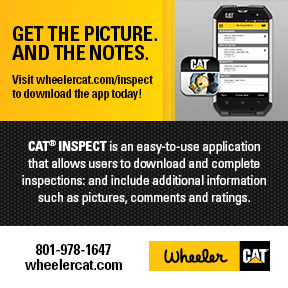 41,900 positions added; jobless rate now at 3.2%
If you've wanted a job in Utah lately, chances are you've been able to find one. Utah's nonfarm payroll employment has grown by 41,900 jobs since October 2015, dropping the current unemployment rate to 3.2 percent — down two-tenths of a point from September. The 3 percent growth in jobs means that Utah's current employment level sits at 1,443,700. Read More...
No inflation: October CPI drops slightly
Utah continues to see only slight changes in the prices people pay for goods and services. In October, those prices ticked down by 0.2 percent, driven mostly by lower costs in the utilities and medical care sectors. Read More...
Australian company buys South Jordan's Headwaters Inc. in $2.6 billion deal
Headwaters Inc., a building products company based in South Jordan, has announced its acquisition by Boral Ltd. of Sydney, Australia. Boral will pay $24.25 per share in cash, which represents an aggregate value of approximately $2.6 billion. Read More...
Three-peat: Forbes says Utah best for business, again
Forbes magazine has again named Utah the Best State for Business and Careers. Utah has ranked No. 1 on the list six out of the past seven years, with 2016 marking the third consecutive year in the top spot. Read More...
Farmers hoping Trump is source of needed change in their industry
Utah's farmers and ranchers, who make their livings working the earth to produce food, are pinning their hopes for an industry turnaround on, of all people, a New York City-based billionaire real estate mogul. Read More...
Calendar
Basic calendar listings are provided as a free service to our readers. Information about upcoming events may be sent to brice@slenterprise.com. The submission deadline is one week before publication.
Nov 29: Chamber Holiday Open House
Presented by the Salt Lake Chamber in partnership with the Women's Business Center, Women's Leadership Institute and Downtown Alliance. Location is the Salt Lake Chamber, 175 E. 400 S., Suite 600, Salt Lake City. Free, but registration is appreciated. Details are at slchamber.com.
Dec 5: Utah Farm Bureau Federation Centennial Birthday Party
Location is Joseph Smith Memorial Building, 15 E. South Temple, Salt Lake City.
Dec 6: Third Annual Healthcare Analytics Summit
Presented by Health Catalyst. Theme is "Expanding Your Outcomes." Event will focus on leadership best practices and healthcare and non-healthcare analytics case studies and will include keynote presentations and 27 breakout sessions. Location is Grand America Hotel, 555 S. Main St., Salt Lake City. Early-bird pricing through July 29 is $595; $795 thereafter. Details are at www.hasummit.com.
Dec 7: Jump Start: Intro to Entrepreneurship
A Salt Lake Chamber event. Seminar is taught by Deb Bilbao, business consultant at the Women's Business Center. Location is the Salt Lake Chamber, 175 E. 400 S., Suite 600, Salt Lake City. Free. Details are at slchamber.com.


JOIN US ON FACEBOOK

FOLLOW US ON TWITTER

SEND US AN EMAIL