www.slenterprise.com
801-533-0556
Subscribe To The Enterprise
---
This week in The Enterprise – Utah's Business Journal
November 22, 2016


Tech worker shortage is not unique to Utah
If Utah companies ever believed they are the only ones looking for more workers — especially workers from underrepresented groups — they needed only to hear the words from John West last week. The general chair of the supercomputing conference SC16 last week in Salt Lake City, West made it clear that workforce needs in the tech world are deep and vast. Read More...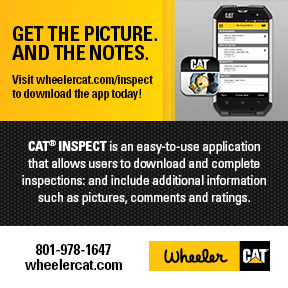 Outdoor Retailer Salt Lake shows will be earlier in '18
The Outdoor Industry Association (OIA) has announced a collaboration with the Grassroots Outdoor Alliance that will change the traditional dates for the Outdoor Retailer winter and summer markets held in Salt Lake City. The changes will allow the two organizations to schedule their trade shows back-to-back for the convenience of retailers wanting to attend both. Read More...
Nikola will unveil electric semi-truck on December 1
Salt Lake City-based Nikola Motor Co. is still on track to unveil its highly anticipated electric semi-truck at a launch event on Dec. 1, according to the company. The Nikola One prototype is expected to be rolled out for customers who have already signed purchase agreements as well as potential buyers and the press. Read More...
RMP seeks new rates for customers with generating capabilities
Rocky Mountain Power (RMP) is proposing new rates for customers who want to generate their own power but stay connected to the utility, a program called net metering. The new pricing will apply only to new net metered customers. Those on the existing plan will continue with the same pricing arrangement. Read More...
Salt Lake's convention business having 'a very, very good run'
It's quite an understatement to say that the Salt Lake area convention and meetings situation is rosy. After all, it's on a path to top 2015's records, officials are working to extend the contracts for the huge Outdoor Retailer trade shows, and work continues on developing an 850-room convention center hotel at or near the Salt Palace Convention Center. Read More...
Worried about cyber security? Insist on using long passwords
At a recent panel discussion hosted by the Salt Lake Chamber during Cybersecurity Awareness Month, Kevin Howard, principal security architect at cyber security and risk management company Secuvant, suggested that companies insist on having their employees use lengthy passwords, or even phrases, to keep the bad guys out of their computer networks. Read More...
Technology
This is the (tech) place: Utah's high-tech industries are bringing attention to the state and building on its reputation as a great place for innovation
Utah has long been known on the national stage for snowy ski slopes, and the designation of "Silicon Slopes" for the emerging high-tech hub stretching from Ogden to Provo has been around for some time. But the area's reputation for the latter is rapidly gaining ground nationwide. Read More...
A WINDOW ON UTAH TECH COMPANIES: Five Utah entrepreneurs talk about business leadership
Tim Cook, the chief executive officer at Apple, was the headliner at the recent Utah Tech Tour, organized by U.S. Sen. Orrin Hatch, R-Utah. But several other tech giants — all from Utah companies — also took the stage and presented words of wisdom to a crowd of more than 1,200 that included young entrepreneurs and entrepreneurial wannabes. Read More...
Wildcat Tech Expo speaker: If you want your kids to be into science or technology, you have to be into it, too
Kari Byron has some advice for parents wanting their children to grow up to become scientists, technologists or anything else: Your interest in a particular endeavor can rub off. Read More...
Calendar
Basic calendar listings are provided as a free service to our readers. Information about upcoming events may be sent to brice@slenterprise.com. The submission deadline is one week before publication.
Oct 31 - Nov 4: 11th Annual Hoedown Fundraiser
A Davis Chamber of Commerce Women in Business event benefiting Gigi's Playhouse. Event features a silent auction and live band.
Nov 4 & 11: Government Affairs Bootcamp
A Salt Lake Chamber event designed for new and experienced government affairs professionals, company executives and public policy advocates to improve their efficacy and understanding of advocating in the state of Utah.
Nov 8-9: Chamber Holiday Open House
Presented by the Salt Lake Chamber in partnership with the Women's Business Center, Women's Leadership Institute and Downtown Alliance. Location is the Salt Lake Chamber, 175 E. 400 S., Suite 600, Salt Lake City. Free, but registration is appreciated.


JOIN US ON FACEBOOK

FOLLOW US ON TWITTER

SEND US AN EMAIL