http://slenterprise.com
801-533-0556
---
This week in The Enterprise
Tuesday, May 26, 2020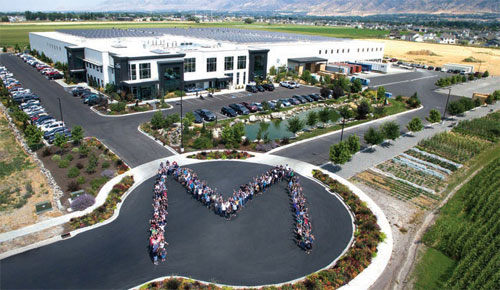 Recruiting still going strong: Nearly 2,500 new jobs coming
By Brice Wallace In the heart of the COVID-19 pandemic, corporate recruitment to Utah continues, featuring wins for the state.Three companies have selected Utah for expanded operations after having been approved for incentives by the Governor's Office of Economic Development (GO...
---
The future of work: If done right, companies will see a renaissance
By Brice Wallace As difficult as the coronavirus has been on small businesses, in its aftermath the survivors will see a renaissance.That's the prediction of participants in a recent webinar about the future of work. That rebound will be especially true, they said, for companies...
---

COVID-19 Updates: Cancellations & Postponements
As difficult as the coronavirus has been on small businesses, in its aftermath the survivors will see a renaissance.That's the prediction of participants in a recent webinar about the future of work. That rebound will be especially true, they said, for companies that can use tech...
---
HHS makes grants to three Utah organizations to improve telehealth
The U.S. Department of Health and Human Services (HHS), through the Health Resources and Services Administration (HRSA), has awarded $264,651 to three organizations in Utah to increase telehealth capabilities in response to the COVID-19 pandemic. Nationally, $15 million was award...
---
LDS-owned colleges & universities decline CARES emergency funding
Just like every other institution of higher learning, four universities and colleges owned by The Church of Jesus Christ of Latter-day Saints are facing major financial losses in the wake of the COVID-19 pandemic. But the schools - Brigham Young University, BYU-Idaho, BYU-Hawaii ...
---
Coronavirus antibody testing begins in 4 Utah cities to detect exposure
Four Utah cities have begun administering antibody tests to residents who think they may have been exposed to or infected with COVID-19 but didn't experience any symptoms.This testing began last week in Bluffdale, Draper, Riverton and Vineyard.The screening is aimed to ...
---
Farmers Feeding Utah's first project: delivering lamb to Navajo Nation
Just a week after its initial launch, the Farmers Feeding Utah campaign has identified its first "Miracle Project" with a planned distribution of Utah lamb to several Utah chapters of the Navajo Nation in Southeastern Utah. The meat will be sent to the the Mexican Water, Ane...
---
Outdoor industry seeks Congress' help for recreation infrastructure
Outdoor industry companies like Patagonia, L.L. Bean and The North Face, as well as local outdoor recreation organizations such as Salt Lake Climbers Alliance, have called on Congress to invest in recreation infrastructure to help manage outdoor recreation hotspots amid the ...
---
Utah Office of Outdoor Recreation announces Outdoor Recreation Grant recipients
The Utah Office of Outdoor Recreation's (OOR) sixth grant cycle of the Utah Outdoor Recreation Grant (UORG) has awarded almost $6 million in grant funding to 58 different outdoor recreation infrastructure projects throughout the state. This year marks the highest amount of grant ...
---
Listen Technologies acquires ExXothermic Inc.
Bluffdale-based Listen Technologies Corp., a provider of advanced wireless listening solutions founded in 1998, has acquired ExXothermic Inc., a marketer of high-quality, low-latency Wi-Fi audio technology based in Saratoga, California.ExXothermic has several patents for its Wi-F...
---
Utah Luxury Tours reorganizes
Sandy-based Utah Luxury Tours has announced a reorganization of its leadership. Founder and CEO Brian Murphy will shift his role to act as the president of Luxus Travel Inc., the parent organization for Utah Luxury Tours. Filling the vacancy, Connor Maloney ha...
---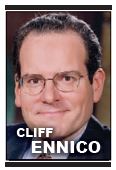 Succeedng in Your Business: Is it time to throw in the towel?; Part 1 of 2
By Cliff Ennico "My business has been shut down the past couple of months due to the COVID-19 pandemic. My state is just beginning to ease things up a bit, and I may be able to open up again in the next couple of weeks."But there is no way I can catch up on all my debts. I owe th...
---
CORPORATE FINANCIAL REPORTS 5-25-20
The following are recent financial reports as posted by selected Utah corporations:VarexVarex Imaging Corp., based in Salt Lake City, reported a net loss of $1.9 million, or 5 cents per share, for the fiscal second quarter ended April 3. That compares with net income of $5.8 mill...
---

Trucking & Logistics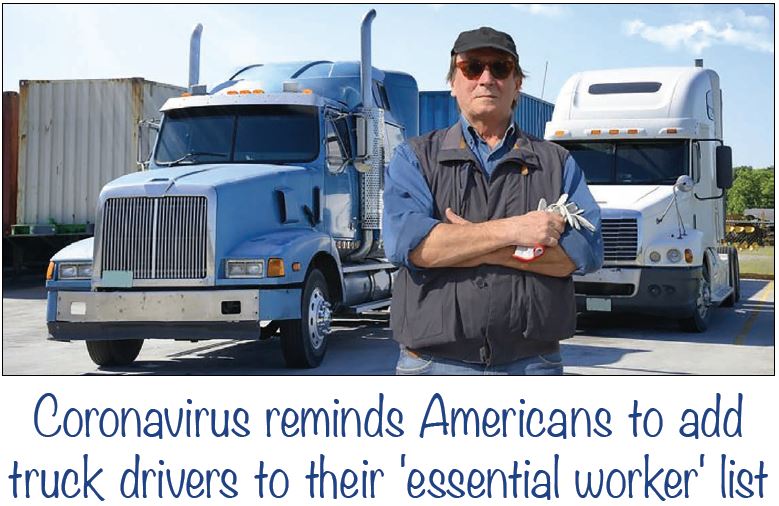 Coronavirus reminds Americans to add truck drivers to their 'essential worker' list
By Daniel Burrows Life on the road feels a little more lonely these days. Just ask Harold Simmons.A truck driver for LS Wilson Trucking of South Jordan, Simmons is afraid to go home because he doesn't want to risk bringing the coronavirus with him. His wife has had pneumonia, and...
---
TRUCKING DRIVES THE ECONOMY
Despite the difficulties and disruptions to business caused by the COVID-19 pandemic, trucking remains a driving force. Although some sectors of the trucking industry are struggling and most companies are dealing with specific challenges, trucking has continued to provide c...
---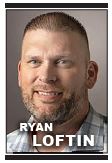 TRUCKING INSURANCE: Would it surprise you to know that insurance is one of the most costly expenses of running a trucking business?
By Ryan Loftin Ever heard the old saying, "If you bought it, a truck brought it"? Even in this digital age of drone delivery, this saying still rings true. According to the Department of Transportation's Bureau of Labor Statistics, approximately 75 percent of all goods in th...
---
UTA leadership transitions
The Utah Trucking Association is a nonprofit trade organization that advocates on behalf of the trucking industry. It represents its membership to ensure that laws, rules and regulations are based on sound and proven business practices, enhance safety and promotes transport...
---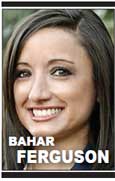 Technology becoming more and more a part of everyday trucking
By Bahar Ferguson With our current events, the trucking and shipping industry has been incredibly important for our day-to-day lives. When the initial shock hit everyone, grocery stores were emptied, and stock was put on back order. But with how efficient our trucking distri...
---
Industry expresses appreciation & feeds its own during pandemic
On April 15, Val and Julie Stokes, owners of Stokes Transportation, organized, in partnership with several sponsors, an appreciation lunch offering. Fifteen Hundred Apple Spice box lunches were provided to drivers traveling through the Perry Port of Entry, just south of Brigham C...
---
Calendar Highlights
Calendar listings are provided as a free service to our readers. Information about upcoming events may be sent to brice@slenterprise.com. The submission deadline is one week before publication. See the full calendar.
Utah Women's Entrepreneurial Conference 2020 - May 27
Featuring general sessions, breakouts and a grant-pitching competition. Theme is "Driving Growth: Strategies to Kick Your Business Into Gear." Event takes place online. Early-bird registration cost is $59, $79 thereafter. Details are at https://www.utahwec.com/.
---
Chamber Champions Golf Tournament 2020 - June 1
A Utah Valley Chamber event. Location is Fox Hollow Golf Club, 1400 N. 200 E., American Fork. Cost is $450 for members, $600 for nonmembers, $1,500 per foursome. Details are at thechamber.org.
---
Giant in our City 2020 - June 11
A Salt Lake Chamber black-tie, invited event. Award recipient is Gov. Gary Herbert. Location is the Grand America Hotel, 555 S. Main St., Salt Lake City. Cost is $250. Details are at slchamber.com.
---
2020 Annual Golf Tournament - June 15
A Davis Chamber of Commerce event. Location is Valley View Golf Course, 2501 E. Gentile St., Layton. Details are at davischamberofcommerce.com.


JOIN US ON FACEBOOK

FOLLOW US ON TWITTER

SEND US AN EMAIL