www.slenterprise.com
801-533-0556
Subscribe To The Enterprise
---
This week in The Enterprise – Utah's Business Journal
November 14, 2016


Summit speaker: Broadband is an economic & civic imperative
Danilo Campos' title is technical director for social impact at GibHub, but he spent part of last week in a different role: evangelist. Speaking at the 2016 Broadband Tech Summit in Salt Lake City, Campos praised the benefits of high-speed Internet deployment and called for investment that will boost the lives of individuals and communities. Read More...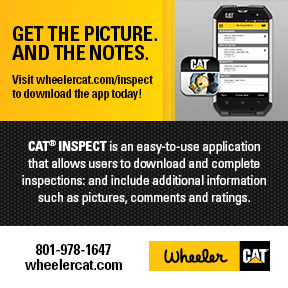 Land for new prison cheaper than planned
The acquisition of land to build the anticipated new state prison on the west side of the Salt Lake Valley has been completed — and for a cost far below what was expected. The 323-acre site, located near I-80 and 7200 West, was purchased by the state's Division of Facilities Construction and Management (DFCM) for $12.4 million. Early estimates had pegged the cost as high as $30 million. Read More...
Supercomputing conference underway in Salt Lake
More than 11,000 high-performance computing (HPC) professionals are in Salt Lake City through Nov. 18 for the annual SC16 Conference showcasing how supercomputing, networking, storage and analysis advance scientific research in medicine, education, weather forecasting, space exploration and commerce. Read More...
Food manufacturer bringing $70 million facility and 100+ jobs to Salt Lake Co
Denver-based WhiteWave Foods Co. announced the project after the Governor's Office of Economic Development (GOED) board last week approved a $1 million tax credit incentive to land the project, with the incentive tied to the creation of 105 jobs. Read More...
Salazar selected to head U.S. Hispanic Chamber of Commerce
Utah businessman Don Salazar has been named chairman of the board of directors of the United States Hispanic Chamber of Commerce (USHCC), the organization announced recently. Salazar is the president and CEO of Creative Times Inc., an Ogden construction company he helped found in 1994. Read More...
Transplant Games will bring 8,000 participants to SLC in 2017
An estimated 8,000 organ, eye and tissue donation recipients and their families will convene in Salt Lake City in the summer of 2018 for Donate Life Transplant Games, the Utah Sports Commission (USC) announced last week. The games are scheduled for Aug. 2-7 and will involve over 20 competitions and dozens of ancillary activities around the city. Read More...
URI expands lithium holdings in Box Elder Co.
Centennial, Colorado-based Uranium Resources Inc. (URI) has added to its Sal Rica lithium brine project in Box Elder County by staking an additional 168 placer claims adjacent to the company's current development area in the Pilot Valley region of the county. Read More...
Calendar
Basic calendar listings are provided as a free service to our readers. Information about upcoming events may be sent to brice@slenterprise.com. The submission deadline is one week before publication.
Nov 15: 40th Annual American Express Women & Business Conference and Wells Fargo ATHENA Awards Luncheon
Presented by the Salt Lake Chamber Women's Business Center. ATHENA International recipient is Lori Chillingworth, executive vice president of Zions Bank's Small Business Division. Pathfinder Award recipients are Ivy Estabrooke, executive director, USTAR; Kathy Luke, vice president of the Center for Community Development, American Express; Laura Kaiser, executive vice president and COO, Intermountain Healthcare; and Maura Carabello, president, The Exoro Group.
Nov 17: Combined WIB and Chamber Luncheon
A Davis Chamber of Commerce event. Location is Texas Roadhouse, 685 S. Ring Road, Layton.
Nov 18: "Shaping America's Global Impact: What's at Stake for U.S. National Security and Utah's Economy"
Presented by the U.S. Global Leadership Coalition. Featured speaker is U.S. Sen. Orrin Hatch, R-Utah.
Nov 29: Salt Lake Chamber Holiday Open House
Presented by the Salt Lake Chamber in partnership with the Women's Business Center, Women's Leadership Institute and Downtown Alliance. Location is the Salt Lake Chamber, 175 E. 400 S., Suite 600, Salt Lake City. Free, but registration is appreciated.


JOIN US ON FACEBOOK

FOLLOW US ON TWITTER

SEND US AN EMAIL