www.slenterprise.com
801-533-0556
Subscribe To The Enterprise
---
This week in The Enterprise – Utah's Business Journal
November 9, 2016


Provo luxury vehicle co. beats Utah law, names SLC franchisee
Provo's Vanderhall Motor Works can finally sell its high-end, three-wheel roadster to buyers in Utah. Wayne Dupied, owner of an EagleRider used motorcycle sales and rental franchise at 2476 W. California Ave. in Salt Lake City, has become the first-in-the-nation franchised dealer for Vanderhall. Read More...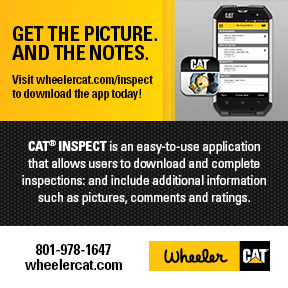 Salt Lake Co. home prices at all-time high
Home prices in Salt Lake County have reached an all-time high, according to data released last week by the Salt Lake Board of Realtors. The price of a single-family home has now surpassed the inflation-adjusted peak home price, which was reached prior to the Great Recession. Read More...
Envision Utah to join team developing prison site
The commission charged with determining the future of the Utah State Prison site in Draper has selected a consulting partner. Envision Utah, which describes the Point of the Mountain area as "well situated to become an economic powerhouse for a growing high-tech economy," leads a team selected by the Point of the Mountain Development Commission. Read More...
Guv names inland port study group
Gov. Gary Herbert announced recently that he has formed an exploratory committee to evaluate a proposal to create an inland port in the Salt Lake City area. While the Beehive State has its advantages, infrastructure improvements need to be made for the project to move forward, he said. Read More...
Deal shutters Rio Tinto power plants
Dr. Marc Harrison has taken the reins of Intermountain Healthcare as its new president and CEO. He succeeds Dr. Charles W. Sorenson, who retired Oct. 15. Read More...
Rural Fast Track program needs more publicity but may run out of money
A state program designed to create jobs in rural Utah is proving to be popular, but some people are questioning whether enough rural businesses are aware of it. Read More...
Calendar
Basic calendar listings are provided as a free service to our readers. Information about upcoming events may be sent to brice@slenterprise.com. The submission deadline is one week before publication.
Nov 17: Combined WIB and Chamber Luncheon
A Davis Chamber of Commerce event. Location is Texas Roadhouse, 685 S. Ring Road, Layton.
Nov 29: Salt Lake Chamber Holiday Open House
Presented by the Salt Lake Chamber in partnership with the Women's Business Center, Women's Leadership Institute and Downtown Alliance. Location is the Salt Lake Chamber, 175 E. 400 S., Suite 600, Salt Lake City. Free, but registration is appreciated.


JOIN US ON FACEBOOK

FOLLOW US ON TWITTER

SEND US AN EMAIL