https://slenterprise.com
801-533-0556
---
This week in The Enterprise
Monday, April 20, 2020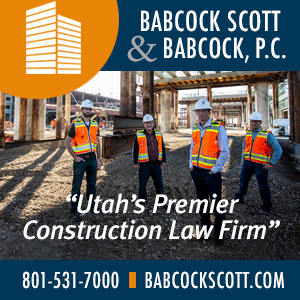 Bridge loan program succeeds; $6.1M awarded in first round
By Brice Wallace When state officials unveiled a plan to offer bridge loans to Utah small businesses to address the impacts of COVID-19, they predicted "thousands" would apply.They were right.In the first round of the loan program, 2,765 companies submitted eligibility applicati...
---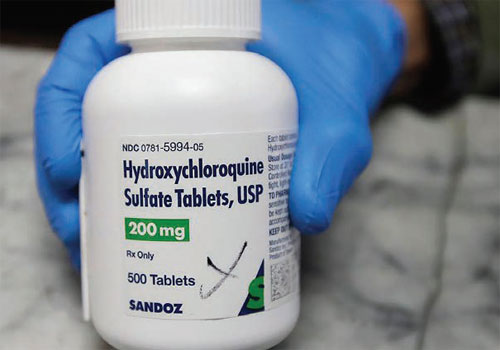 Trump touted them; local scientists want to know if drugs work on C-19
Researchers from Intermountain Healthcare and University of Utah Health in Salt Lake City have launched two vital clinical trials to test the effectiveness and safety of two drugs - hydroxychloroquine and azithromycin - to treat patients with COVID-19 (infecti...
---

COVID-19 Updates 4-20-20
Following are events that have been included in The Enterprise Calendar listings and subsequently have been postponed or canceled, or have been removed from the organizers' website calendars. This is not a complete list of postponements or cancellations. Check with organizers to ...
---
COVID-19 AND UTAH - NEWS AFFECTING YOUR BUSINESS & YOUR EMPLOYEES
Law firm launches website to keep employers up to date on C-19 lawsUtah employers may be having a tough time keeping up with legislation related to the coronavirus pandemic, but a Salt Lake City Law firm is trying to help them. Parsons Behle & Latimer has created a website, C...
---
Agency announces online prepay fee option for visits to state's parks
The Utah Division of Parks and Recreation has announced the implementation of an online prepay day-use system to deal with fee payment during the COVID-19 pandemic. The prepay option allows visitors to pay their park day-use fee online prior to visiting the state park.Per Gov. Ga...
---
Utah's United Ways distribute first Community Response Fund grants
Utah's six local United Way chapters have developed a statewide COVID-19 Community Response Fund and have distributed the first round of funding, providing resources to organizations working to support Utahns during the coronavirus outbreak, according to United Way of S...
---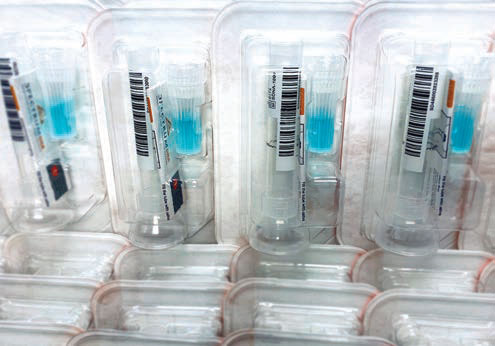 Spectrum granted EUA for saliva collection device for C-19 testing
Draper-based Spectrum Solutions LLC has been granted FDA emergency use authorization (EUA) approval for the immediate use of saliva in COVID-19 testing using the company's Spectrum SDNA-1000 saliva collection device. The Spectrum device protects and preserves RNA used for the det...
---
O.C. Tanner converts manufacturing space to produce medical equipment
O.C. Tanner, a Salt Lake City-based marketer of employee recognition and workplace culture products and services, has converted a portion of its manufacturing space to develop and produce medical equipment needed to fight the COVID-19 outbreak. The company said it will be donatin...
---
U.S. Chamber calls for uniformity to identify essential workers & functions
Are you wondering what constitute an essential worker or essential service? So is the U.S. Chamber of Commerce.The national chamber has called for renewed focus on a uniform approach to identifying essential workers and functions as a patchwork of guidance has emerged domesticall...
---
HealthEquity growing again, expanding and adding positions
By Brice Wallace HealthEquity Inc. just keeps growing and growing.The nation's largest health savings account (HSA) non-bank custodian will grow by 550 jobs over the next seven years in Draper, where it has its headquarters. The company will be eligible for a state tax credi...
---
SoFi pays $1.2 billion for Galileo Financial
Galileo Financial Technologies, a financial technology company based in Salt Lake City, has been acquired by Social Finance, marketed under the moniker SoFi. San Francisco-based SoFi is a digital personal finance operation. Galileo is a portfolio company of Mercato Partners Trave...
---
First founders graduating from Master of Business Creation program at UofU
The University of Utah's David Eccles School of Business and the Lassonde Entrepreneur Institute will graduate the first class from their Master of Business Creation (MBC) program at the end of the spring semester. The program dubs its first graduates as "founders."The ...
---
Nelnet Bank will hire 52 at Draper HQ
By Brice Wallace An industrial bank recently approved to operate in Utah will open an office in Draper that will serve as its headquarters for its banking operation.Nelnet Inc. will create up to 52 jobs over the next five years, with the positions paying an average of $129,000 pe...
---
Canadian composites manufacturer coming to St. George with 358 new jobs
By Brice Wallace A Canadian company that specializes in composite utility poles will set up a manufacturing facility and office in St. George to better serve the West Coast market, bringing up to 358 jobs over the next seven years.RS Technologies Inc., based in Calgary, Albe...
---
Alpine acquires assets of Great Lakes Airlines
Provo-based Alpine Air Express Inc., a logistics and transportation company providing regional air cargo services in the Intermountain region, has acquired the assets of defunct Great Lakes Airlines. The assets include 27 airplanes and associated engines, propellers, spare p...
---
Oil prices force cutback at Petroteq Vernal oil sands extraction facility
Petroteq Energy Inc. has reduced its production staff and reduced operations at its Asphalt Ridge soil remediation and heavy oil extraction processing facility near Vernal to one shift. The move comes in response to the precipitous drop in oil prices worldwide due to market condi...
---
Here are answers to the most common PPP-related questions
The process has begun for businesses to apply to lenders for U.S. Small Business Administration-backed loans under the Paycheck Protection Program (PPP) established by the Coronavirus Aid, Relief and Economic Security Act (CARES Act) passed in late March by Congress and signed in...
---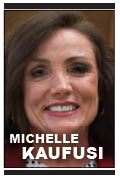 UTAH COUNTY UPDATE: Provo: Take care of today but keep our eyes on the future
Provo Mayor Michelle Kaufusi and other state and local offi cials break ground for the new terminal at the Provo City Airport in November 2019.Mayor Kaufusi stands watch as crews raze Provo's old city center that was built nearly 50 years ago. The new164,000-square-foot center is...
---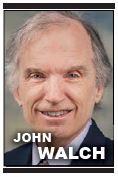 Legal Matters: Explaining the Families First Coronavirus Response Act
By John D. Walch The Families First Coronavirus Act (H.R. 6201) is the Congressional response to the economic consequences caused by the novel coronavirus disease (COVID-19) outbreak. It requires certain employers to offer additional FMLA and sick leave (some of it pai...
---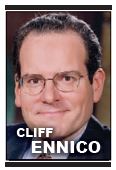 Succeeding in Your Business:
By Cliff Ennico One outcome of the COVID-19 pandemic and resulting economic shutdown is something I never would have thought possible 45 days ago.I have developed sympathy for politicians.Politicians of every stripe: federal, state, local, Republican, Democrat - makes no differen...
---
Calendar Highlights
Calendar listings are provided as a free service to our readers. Information about upcoming events may be sent to brice@slenterprise.com. The submission deadline is one week before publication. See the full calendar.
(Many events are being canceled or postponed. Please check for details as the event approaches.)
Utah Diversity Career Fair - April 28
Presented by Galileo Financial Technologies. Event features a diversity and inclusion panel discussion from 10-11 a.m. Location is Utah Cultural Celebration Center, 1355 W. 3100 S., West Valley City. Registration can be completed at Eventbrite.com.
---
Chamber Champions Golf Tournament 2020 - June 1
A Utah Valley Chamber event. Location is Fox Hollow Golf Club, 1400 N. 200 E., American Fork. Cost is $450 for members, $600 for nonmembers, $1,500 per foursome. Details are at thechamber.org.
---
Annual ChamberWest Golf Classic - June 24
A ChamberWest event featuring a 7 a.m. check-in/breakfast and 8 a.m. shotgun start. Location is Stonebridge, Golf Club, 4415 Links Drive, West Valley City. Details are at chamberwest.com.


JOIN US ON FACEBOOK

FOLLOW US ON TWITTER

SEND US AN EMAIL