http://slenterprise.com
801-533-0556
---
This week in The Enterprise
Monday, April 13, 2020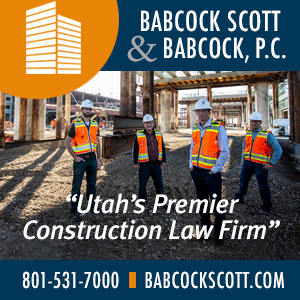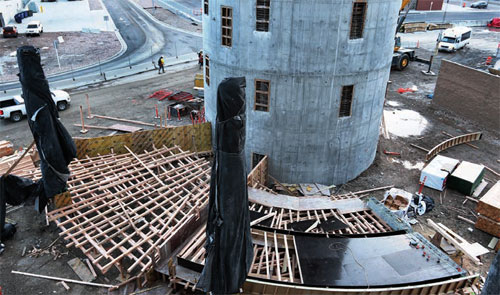 Construction industry staying busy, still looking for workers
By Brice Wallace With the COVID-19 pandemic dampening or shutting down entire industries throughout Utah and the nation, one remains relatively healthy: construction.During a recent webinar focused on the virus' impact on the real estate industry, Rich Thorn, president and C...
---
EDCUtah: You bet COVID-19 has negative impact on Utah business
By Brice Wallace The Economic Development Corporation of Utah has released the results of a survey of Utah businesses about the early impacts of the COVID-19 virus, showing 92 percent of respondents have experienced at least "somewhat negative" impacts.The survey, sent out M...
---
COVID-19 Updates 4-13-20
The following are events that have been included in The Enterprise Calendar listings and subsequently have been postponed or canceled, or have been removed from the organizers' website calendars. This is not a complete list of postponements or cancellations. Check with organizers...
---
Paycheck Protection Program for businesses affected by coronavirus
The U.S. Small Business Administration Utah District office has geared up to help Utah small-business owners navigate through the process of obtaining help from the agency's $349 billion Paycheck Protection Program that was created by the Coronavirus Aid, Relief and Economic...
---
#TestUtahChallenge aims to double C-19 testing, gather citizen data
Gov. Gary Herbert has announced an ambitious initiative in partnership with Silicon Slopes Serves to double the state's COVID-19 testing capacity and gather data from each Utah citizen to help health officials better combat the virus. The Silicon Slopes Serves initiative is manag...
---
AG, online retailers launch program to combat COVID-19 price gouging
Utah Attorney General Sean D. Reyes and online marketplaces KSL Classifieds, Amazon, eBay and Facebook have announced a partnership aimed at monitoring and combating price gouging related to COVID-19. The attorney general's office will partner with the Utah Division of Consumer P...
---
Rapid Response Team wants more businesses using federal resources
The Utah Governor's Economic Recovery Task Force and World Trade Center Utah have partnered with the SBA Utah District Office to establish a Rapid Response Team (RRT) to help level the economic impact of COVID-19 by increasing the number of Utah businesses using federal resources...
---
DMV opens drive-through services at some offices in response to lines
The Utah Division of Motor Vehicle (DMV) has temporarily opened drive-through services at some offices on Saturdays. Long lines started forming at the offices after the lobbies were closed to the public in response to the coronavirus pandemic.The following DMV offices now operate...
---
Co-Diagnostics' COVID-19 test gets emergency-use go-ahead from FDA
Co-Diagnostics, Inc., a molecular diagnostics company based in Salt Lake City, announced last week that its Logix Smart Coronavirus COVID-19 test has obtained emergency-use authorization (EUA) by the Food and Drug Administration to be used for the diagnosis of SARS-CoV-2. The com...
---
SBA clarifies faith-based organizations' eligibility for PPP and EIDL loan programs
The Utah District office of the U.S. Small Business Administration has issued guidance clarifying that all faith-based organizations impacted by COVID-19 are eligible to participate in the Paycheck Protection Program and the Economic Injury Disaster Loan program, w...
---
DWS providing more resources
The Utah Department of Workforce Services has added some new resources for those Utah workers seeking compensation during layoffs due to the COVID-19 pandemic.The new resources include an "frequently asked questions" section for the those filing weekly claims and an overview of t...
---
Woods Cross refinery making Tier 3 fuels
HollyFrontier Corp. has announced that it will soon be producing Tier 3 fuels at its Woods Cross refinery for use along the Wasatch Front. Tier 3 fuels contain less sulfur and therefore produce far fewer emissions that lower-grade fuels."HollyFrontier Woods Cross cares about the ...
---
One Utah Child Care to assist essential employees
The Utah COVID-19 Child Care Task Force has created a new program called One Utah Child Care to meet the needs of essential employees, such as healthcare workers and first responders, during the COVID-19 pandemic. The online tool for parents to register is now available and servi...
---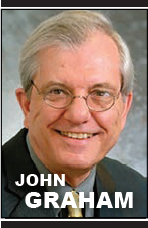 Get ready, because your job just might become obsolete
By John Graham Millions of us wake up one morning to the haunting realization that we're losing the battle to avoid becoming obsolete on the job. It affects those in their 20s, while others don't see the darkness descend until they're much older. Some are high school dropou...
---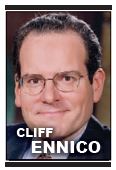 Succeeding in Your Business: When a side venture becomes a corporate opportunity
By Cliff Ennico "I have a very successful service business with two partners who have become very close friends. The business is organized as a limited liability company (LLC)."Our business is doing quite well, but we see an opportunity to start a wholly unrelated business (...
---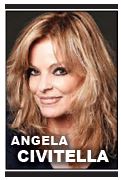 What's holding you back from achieving your goals? Is it fear?
By Angela Civitella Research first diagnosed the fear of success a couple of decades ago. The findings, at the time, related to fear of success in women, and the results proved incredibly controversial.Since then, however, most scientists and psychologists agree that the fea...
---

Construction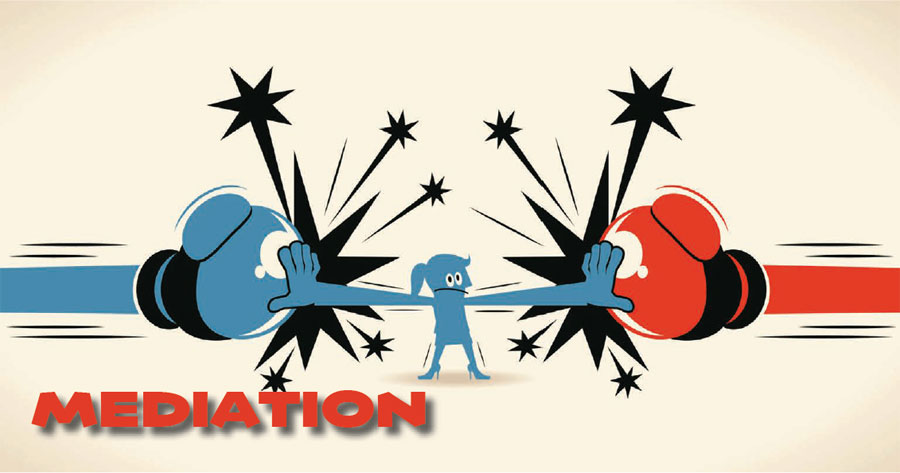 MEDIATION: Is it a better way to resolve those disputes?
By Cody W. Wilson If you are involved in the building trades; if you're a contractor, subcontractor or a supplier to the industry; chances are you find yourself in a dispute at some point.If you're involved in a legal dispute, you may be able to settle it without going to co...
---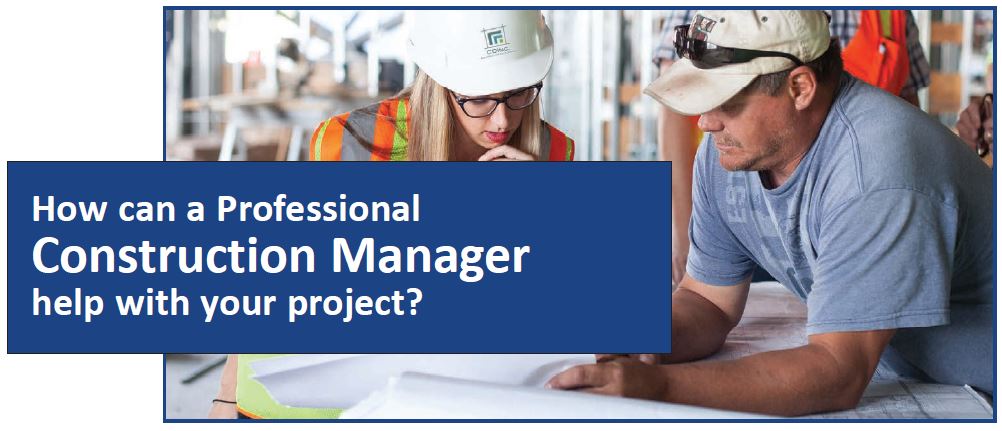 How can a Professional Construction Manager help with your project?
By Jeff Davis Do you really want to tackle something you know so little about?Even though they lack the time and experience, business owners often attempt to manage their own construction projects. At best, they are left beleaguered and distracted, but more likely, both thei...
---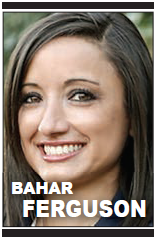 Construction Industry Technology
By Bahar Ferguson According to the Construction Industry Institute (CII), construction technology refers to the collection of innovate tools, machinery, software, etc., used during the construction phase of a project that enables advancement in field construction methods, i...
---

Tilt-up: A proven time- and money-saving construction method is gaining steam in the Salt Lake market
By Shane Wayment and Dennis Cigana Keeping project costs manageable is essential to winning business as a general contractor, but so is uncompromising quality.In Utah, the solution to the tension between these two factors has been continual innovation within the industry. Over ti...
---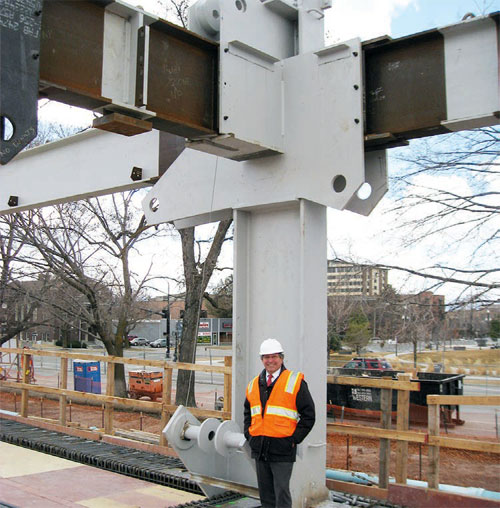 Salt Lake City Public Safety Building designed to withstand earthquake and it did
By Eric White The Salt Lake City Public Safety Building (PSB), home to the city's police, fire and emergency management departments, serves as the nerve-center during citywide emergencies. On March 18, it passed a real-world test of its resilient systems during the 5.7 magnitude ...
---
Calendar Highlights
Calendar listings are provided as a free service to our readers. Information about upcoming events may be sent to brice@slenterprise.com. The submission deadline is one week before publication. See the full calendar.
Spring 2020 Nubiz Symposium - April 23
Location is Weber State University, Shepherd Building, 3910 W. Campus Drive, Ogden. Cost is $49. Details are at ogdenweberchamber.com.
---
Spring 2020 Nubiz Symposium - April 23
Location is Weber State University, Shepherd Building, 3910 W. Campus Drive, Ogden. Cost is $49. Details are at ogdenweberchamber.com.
---
Utah Diversity Career Fair - April 28
Presented by Galileo Financial Technologies. Event features a diversity and inclusion panel discussion from 10-11 a.m. Location is Utah Cultural Celebration Center, 1355 W. 3100 S., West Valley City. Registration can be completed at Eventbrite.com.
---
2020 Chamber Golf Classic - May 14
An Ogden-Weber Chamber of Commerce event. Location is Mount Ogden Golf Course, 1787 Constitution Way, Ogden. Event includes breakfast at 7:30 a.m., shotgun start at 8:30 a.m., and lunch and awards at 1 p.m. Sponsorships are available. Details are at ogdenweberchamber.com.
---


JOIN US ON FACEBOOK

FOLLOW US ON TWITTER

SEND US AN EMAIL