https://slenterprise.com
801-533-0556
---
This week in The Enterprise
Monday, April 6, 2020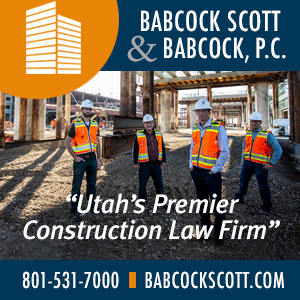 State has bridge loans for businesses hurt by virus
By Brice Wallace Utah state government has implemented a new loan program designed to help businesses hurt by the impacts of the COVID-19 virus.At a special meeting conducted by phone last week, the Governor's Office of Economic Development (GOED) board unanimously approved ...
---
COVID-19 Updates: Cancellations and postponements
The following are events that have been included in The Enterprise Calendar listings and subsequently have been postponed or canceled, or have been removed from the organizers' website calendars. This is not a complete list of postponements or cancellations. Check with organizers...
---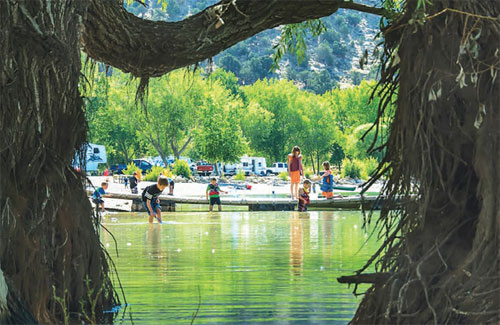 COVID-19 impact on Utah tourism 'dire' - down 90%
By Brice Wallace "Sobering." "Dire." Those are a couple of descriptions of the COVID-19 impacts on Utah's tourism industry.Vicki Varela, managing director of tourism and film at the Governor's Office of Economic Development, recently told a videoconference audience that visi...
---
UofU libraries putting idle 3D printers to work on face shields for healthcare workers
What can a library worker do to help with the COVID-19 outbreak? As it turns out, a lot. At the onset of the coronavirus pandemic, library employees at the University of Utah never envisioned they'd play a role in helping healthcare workers on the front lines. But now, staff memb...
---
Nelnet Bank receives charter from state, OK from FDIC
Nelnet, one of the nation's largest servicer of student loans headquartered in Lincoln, Nebraska, has received the approval of both the Federal Deposit Insurance Corp. (FDIC) and the Utah Department of Financial Institutions (UDFI) to establish a chartered industrial bank lo...
---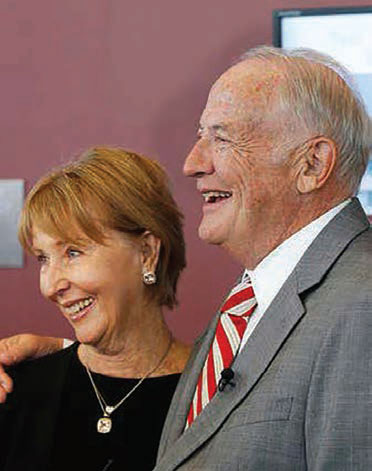 Business, community leader Bob Garff dies
Robert H. Garff, chairman of Garff Enterprises Inc., the car dealership group founded by his father and a former speaker of the Utah House, died last week from complications of the coronavirus. After driving back from a visit to Palm Springs, California, Garff and his wife Kathar...
---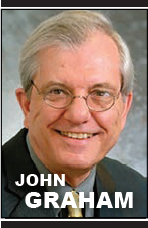 These are self-deceptions that keep us from taking advantage of opportunities
By John GrahamAs human beings, we're experts at deceiving ourselves, all because it's so easy for us to think we know more than we do. As a result, we do less than our best work, miss out on opportunities and mess up our decisions.To be sure, self-deception is one way we keep our...
---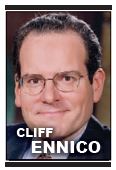 Succeeding in Your Business: From the mailbag: Can you copyright a common name?
By Cliff Ennico "I just watched your YouTube video on basic copyright law and didn't hear you touch on this subject, so I thought I'd drop you a line and ask you this question. I'm having trouble understanding the part of copyright law that does not extend to titles, names, sloga...
---
With COVID-19, remote meetings are the new normal
Here are 16 suggestions to make them more effectiveWith COVID-19 here for the foreseeable future, businesses are rethinking everything. More and more employees are working from home, which means people who once met face-to-face must now meet virtually. The good news is, platforms...
---
Calendar Highlights
Calendar listings are provided as a free service to our readers. Information about upcoming events may be sent to brice@slenterprise.com. The submission deadline is one week before publication. See the full calendar.
Second Annual Valley Visioning Summit - April 15
An Association of Utah County Chambers event. Location is Utah Valley Convention Center, 220 W. Center St., Provo. Cost is $50. Details are at thechamber.org.
---
26th Annual Community Leadership Lecture - April 16
A Leadership Park City event. Keynote speaker is Rusty Gregory, CEO of Alterra Mountain Co. Location is Park City Library's Santy Auditorium, 1255 Park Ave., Park City. Free.
---
Spring 2020 Nubiz Symposium - April 23
Location is Weber State University, Shepherd Building, 3910 W. Campus Drive, Ogden. Cost is $49. Details are at ogdenweberchamber.com.
---
Spring 2020 Nubiz Symposium - April 23
Location is Weber State University, Shepherd Building, 3910 W. Campus Drive, Ogden. Cost is $49. Details are at ogdenweberchamber.com.


JOIN US ON FACEBOOK

FOLLOW US ON TWITTER

SEND US AN EMAIL