https://slenterprise.com
801-533-0556
---
This week in The Enterprise
Monday, March 30, 2020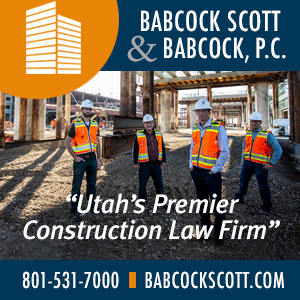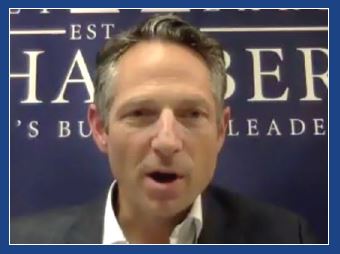 Task force: Utah's businesses need innovative attack on virus
By Brice Wallace State government and business officials are calling on companies and their customers to be innovative in response to the COVID-19 coronavirus.Speaking on a virtual conference call, members of the Utah Economic Response Task Force, created by Gov. Gary Herber...
---
Things are about to change with Utah's best-in-nation jobless rate
Utah's end-of-the-month unemployment rate for February was just a wolf in sheep's clothing. Still registering among the nation's lowest at 2.5 percent at the end of last month, the state's jobless rate will skyrocket before March's numbers are tabulated and released because...
---

COVID-19 Updates: Cancellations and postponements
The following are events that have been included in The Enterprise Calendar listings and subsequently have been postponed or canceled, or have been removed from the organizers' website calendars. This is not a complete list of postponements or cancellations. Check with organizers...
---
State charters first new bank since 2008
The Utah Department of Financial Institutions has issued charter approval for a new bank in the state for the first time since 2008. The bank, Square Financial Services, is expected to launch in 2021. It will operate independently, as a direct subsidiary of Square Inc. According ...
---
BioFire's COVID-19 test gets emergency go-ahead
Salt Lake City-based BioFire Defense, a division of Paris-based bioMrieux, has received emergency use authorization from the U.S. Food and Drug Administration of its COVID-19 test for use in Centers for Medicare and Medicaid Services-approved, moderate- and high-complexity clinic...
---
Slingshot appoints president
Orem-based Slingshot, developer and market of customer engagement software for home service providers, has appointed Jon Soldan as president and chief operating officer. The company also named Steve Books as chief technology officer."Slingshot's unique business model helped the c...
---
Virus hurting nonprofits, too
The mission and success of Utah's nearly 10,000 nonprofits have been made extremely challenging by the outbreak of the COVID-19 virus and its spillover into the financial markets. That's according to a recent survey conducted by the Utah Nonprofits Association (UNA) among its mem...
---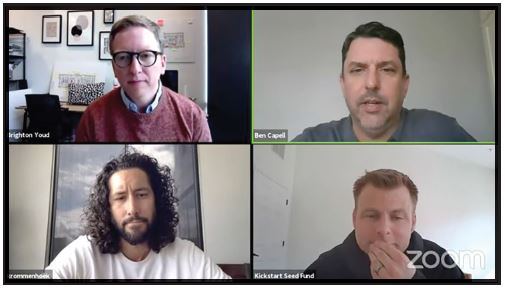 Coronavirus will mean 'new normal' for startups looking for capital
By Brice Wallace Utah startups looking for investors will face a "new normal" over the next couple of years.That is the consensus of some investment leaders who gathered recently for a webinar about the "weathering the storm" in the midst of the coronavirus. They said startups c...
---
CORPORATE FINANCIAL REPORTS 3-30-20
The following are recent financial reports as posted by selected Utah corporations: Clarus Clarus Corp., based in Salt Lake City, reported net income of $12.4 million, or 40 cents per share, for the fourth quarter ended Dec. 31. That compares with $3.5 million, or 12 cents p...
---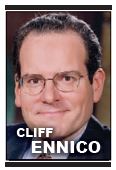 Succeeding in Your Business: Choosing the right way to account for your small-business sales
By Cliff Ennico "Last year I started a business selling on eBay. I'm doing my taxes now and my accountant is telling me I have to choose between the 'cash' and 'accrual' methods of accounting. Frankly, I haven't been doing any accounting as such. When people pay me, I just ...
---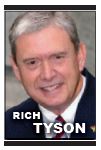 How your business can survive the coronavirus and other crises
By Richard Tyson With the recent developments regarding the COVID-19 pandemic, I've hearkened back to other occasions in coaching CEOs over the past three decades. Over those years, I have come to understand that no one escapes trials and tragedies. Although we strive for continu...
---
What you need to know about getting an SBA COVID-19 disaster loan
Are SBA's resources available during the COVID-19 crisis?Answer: "The health and safety of our employees is our number one priority. SBA has deployed technology solutions to assist small businesses with any of their needs while also ensuring the safety of our staff and adhering t...
---
Calendar Highlights
Calendar listings are provided as a free service to our readers. Information about upcoming events may be sent to brice@slenterprise.com. The submission deadline is one week before publication. See the full calendar.
Second Annual Valley Visioning Summit - April 15
An Association of Utah County Chambers event. Location is Utah Valley Convention Center, 220 W. Center St., Provo. Cost is $50. Details are at thechamber.org.
---
26th Annual Community Leadership Lecture - April 16
A Leadership Park City event. Keynote speaker is Rusty Gregory, CEO of Alterra Mountain Co. Location is Park City Library's Santy Auditorium, 1255 Park Ave., Park City. Free.
---
Spring 2020 Nubiz Symposium - April 23
Location is Weber State University, Shepherd Building, 3910 W. Campus Drive, Ogden. Cost is $49. Details are at ogdenweberchamber.com.


JOIN US ON FACEBOOK

FOLLOW US ON TWITTER

SEND US AN EMAIL