https://slenterprise.com
801-533-0556
---
This week in The Enterprise
Monday, March 23, 2020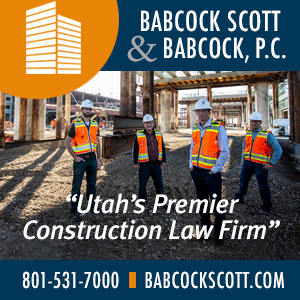 PUBLISHER'S NOTE:
Due to the current concern over the spread of COVID-19 (coronavirus) along with the directives of the governor's office and the Utah Department of Health, many of our readers are now working from home and do not have the opportunity to read The Enterprise that is delivered to the...
---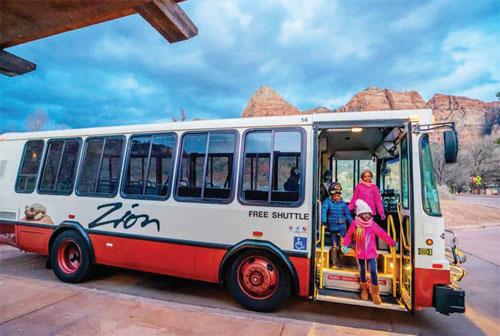 Zion Park shuttle conversion could make Utah an EV leader
By Brice Wallace A project aimed at bringing electric shuttle vehicles to the east section of Zion National Park is being seen as key to helping not just transportation but economic development there and in surrounding areas.Utah Clean Cities last year was awarded a U.S. Dep...
---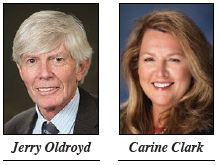 Clark named GOED board chair
The Governor's Office of Economic Development (GOED) board is undergoing some changes, including the departure of its chairman who has served on the board for more than two decades.Jerry Oldroyd served on the board for 21 years, most recently as chairman. His time on the board al...
---
COVID-19 Updates: Cancellations and postponements
The following are events that have been included in The Enterprise Calendar listings and subsequently have been postponed or canceled, or have been removed from the organizers' website calendars. This is not a complete list of postponements or cancellations. Check with organizers...
---
So. Jordan's AgilePQ acquires Seattle firm
AgilePQ, a South Jordan-based software company providing data security for the Internet of Things, has acquired Centri, a cybersecurity company based in Seattle."Centri's technology is a force multiplier with AgilePQ," said Paul Clayson, CEO of AgilePQ. "Centri and AgilePQ have b...
---
Clarus buys California protective case maker
Salt Lake City-based Clarus Corp., a global holding company focused on the outdoor and consumer industries, has acquired privately held S.K.B. Corp. for $85 million in cash and 1,153,846 shares of Clarus common stock. Based in Orange, California, S.K.B. will continue to operate i...
---
UTOPIA Fiber completes $23M buildout in Layton
UTOPIA Fiber, the fiber cable service provider serving much of Northern Utah, has announced that it has completed its fiber-to-the-home project in Layton, making the service available to nearly 80,000 homes and businesses. Completion of the $23 million project, which began in Jul...
---
Utah approved for SBA loans for businesses impacted by coronavirus
The Utah Governor's Office of Economic Development, along with Utah's congressional delegation, the state Emergency Management Division and the governor's office announced last week that businesses impacted by coronavirus in all 29 counties in the state are now eligible to apply ...
---
Policy change means rapid expansion of Co-Diagnostics' virus test
A new policy announced last week by the U.S. Food & Drug Administration aimed at expediting the availability of COVID-19 diagnostics will allow Salt Lake City-based Co-Diagnostics Inc. to aggressively expand its presence in the U.S. market, the company said in ...
---
Female founders and CEOs honored as Sego Award finalists
Finalists have been named for the 2020 Sego Awards, which recognize outstanding female founders and CEOs. More than 1,200 award entrants were received. Category winners will be announced at an awards event May 8 at Sundance Mountain Resort.The finalists are: Highest Overall Reven...
---
Utah Chapter of CCIM names 2020 Excellence Awards honorees
The Utah Chapter of CCIM has honored more than 40 finalists in 16 award categories and recognized six new and redeveloped projects at its 2020 Excellence Awards event.The annual awards program honored professionals in Utah's commercial real estate industry who exemplify the highe...
---
Companies OK, employees may not be ready to work from home
Corporate America is taking quick action to keep their employees safe from COVID-19, known as the coronavirus. However, a new survey from Provo-based VitalSmarts, a corporate training and leadership development company, shows that recently adopted work-from-home policies may lead...
---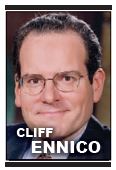 Succeeding in Your Business: From the mailbag: The case of the doormat partner
By Cliff Ennico Most of the emails I get for this column are pretty straightforward. Some, though, come straight out of the daytime soap operas, positively oozing with bile and vitriol. Here's a good one: "I am the co-founder/CEO of a seminar production company. I started a limit...
---
Calendar Highlights
Calendar listings are provided as a free service to our readers. Information about upcoming events may be sent to brice@slenterprise.com. The submission deadline is one week before publication. See the full calendar.
Women in Business Spring Conference - April 14
A ChamberWest event. Location is Utah Cultural Celebration Center, 1355 W. 3100 S., West Valley City. Sponsorship opportunities available. Details are available at (801) 977-8755 or chamber@chamberwest.com.
---
Second Annual Valley Visioning Summit - April 15
An Association of Utah County Chambers event. Location is Utah Valley Convention Center, 220 W. Center St., Provo. Cost is $50. Details are at thechamber.org.
---
26th Annual Community Leadership Lecture - April 16
A Leadership Park City event. Keynote speaker is Rusty Gregory, CEO of Alterra Mountain Co. Location is Park City Library's Santy Auditorium, 1255 Park Ave., Park City. Free.


JOIN US ON FACEBOOK

FOLLOW US ON TWITTER

SEND US AN EMAIL