https://slenterprise.com
801-533-0556
---
This week in The Enterprise
Monday, March 2, 2020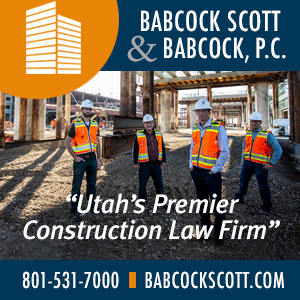 State's strong economy not reaching some of rural Utah
By Brice Wallace While Utah's economic engine continues to roll along, a few people want to ensure that rural Utah isn't left behind.Currently, from an economic standpoint, the state really is "two Utahs," according to Natalie Gochnour, associate dean in the David Eccles Sch...
---
At least 2 bills in 2020 Legislature address Inland Port concerns
By John Rogers A bill that tweaks the rules governing the Utah Inland Port Authority is making its way through the 2020 Utah Legislature, currently in session on Capital Hill. SB112 was introduced in the early days of the session by Senate Minority Whip Luz Escamilla, whose North...
---
Huntsman: Utah driven by 'lot of natural zeal'
By Brice Wallace Utah "is at the position of launch," according to a former governor looking to recapture that position this year. Speaking at VentureCapital.Org's 2020 Investors Choice Capital Conference, Jon Huntsman Jr. said "we can super-charge this state in the next decade t...
---
Cimarron buys Ascent Behavioral
Cimarron Healthcare Capital, a Salt Lake City-based private equity firm focused on healthcare investments in the lower middle-market, has acquired Ascent Behavioral Health in partnership with Ascent's management team and investment partners Monroe Capital LLC and Veronis Suhler S...
---
Salt Lake County Council greenlights Olympia Hills project with zone change
The Salt Lake County Council approved a zone change last week on more than 900 acres in an unincorporated area west of Herriman. The move paves the way for developers to go forward with plans to build the controversial Olympia Hills planned community despite strong opposition fro...
---
Seven Peaks rebrands as Splash Summit
After years of ownership and bankruptcy concerns, the waterpark formerly named Seven Peaks in Provo will open this year with new owners and a new name: Splash Summit Waterpark. "The new brand embodies the organization's commitment to creating a safe and fun environment for U...
---
Utah family to develop fit20 in Utah, Arizona
Virginia-based fitness franchising company fit20 has announced the signing of Alexander's Fitness Co. LLC, as regional developer for the state of Utah. Jeff Alexander, owner of Alexander's Print Advantage in Lindon, has joined with son Charlie and son-in-law Blake Rapier, wh...
---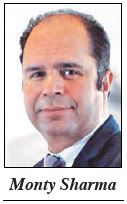 Nutraceutical tabs Sharma CEO
Park City-based Nutraceutical International Corp. has announced the appointment of Monty Sharma as its new CEO. Sharma was most recently president and CEO of Jenny Craig, a weight loss and health industry company in Carlsbad, California. He has also been CEO of mul...
---
CORPORATE FINANCIAL REPORTS 3-2-20
The following are recent financial reports as posted by selected Utah corporations: Merit Medical Merit Medical Systems Inc., based in South Jordan, reported a net loss of $4.2 million, or 8 cents per share, for the fourth quarter ended Dec. 31. That compares with net income...
---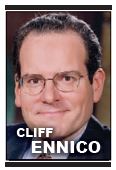 Succeeding in Your Business: Are you thinking of contributing? Wikis and the law
By Cliff Ennico "I'm widely considered an expert in a particular field and thinking of contributing an article to Wikipedia - the online encyclopedia - as a way of promoting my consulting practice. What are the legal ramifications of contributing to a Wiki, and how do I protect m...
---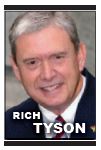 Employee engagement is at an all-time high - and here's why
By Richard Tyson There is good news in the world of employee engagement. Recently, I opened my email to see a headline from the Gallup organization proclaiming that "Employee Engagement is at an All-Time High." In 2019, Gallup found that the percentage of highly involved, en...
---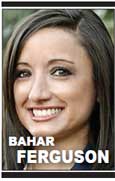 Business Tech: Now is a good time to consider the importance of cybersecurity
By Bahar Ferguson With so many cyberattacks in the headlines lately, I want to emphasize the importance of cybersecurity. Our ability to do basic tasks relies on having a safe cyberspace to work in. Day-to-day activities such as opening your emails or entering your password can l...
---
Calendar Highlights
Calendar listings are provided as a free service to our readers. Information about upcoming events may be sent to brice@slenterprise.com. The submission deadline is one week before publication. See the full calendar.
Utah Valley Job Fair 2020 - March 4
A Utah Valley Chamber event. Location is Utah Valley Convention Center, Exhibit Hall A, 220 W. Center St., No. 200, Provo. Details are at thechamber.org.
---
International Women's Day Breakfast
- March 5
Featuring the launch of the Utah chamber of ULI (Urban Land Institute) Utah's Women's Leadership Initiative (WLI) and celebration International Women's Day. Speaker is Tiffany Peterson, founder of The Lighthouse Principles. Location is Hotel Monaco's Paris Ballroom, 105 W. 200 S., Salt Lake City. Cost is $40 for ULI members, $55 for nonmembers (price rises $15 the day of the event). Details are at
utah.uli.org
.
International Women's Day Celebration - March 5
A World Trade Center event, in partnership with the Women's Business Center and the Emerald Hills Institute and featuring a panel of women entrepreneurs, networking and a story wall featuring women-owned business stories. Location is Ember SLC, 623 S. State St., Salt Lake City. Free (reservation is required). Details are at wbcutah.org.
---
Intermountain Growth and Ski Conference - March 10
An Association for Corporate Growth (ACG) Utah event. Location is Marriott City Center, 220 S. State St., Salt Lake City. Cost is $225 for members, $325 for nonmembers (expires Jan. 10); $250 for ski conference only. Details are at acg.org/utah.


JOIN US ON FACEBOOK

FOLLOW US ON TWITTER

SEND US AN EMAIL