https://slenterprise.com
801-533-0556
---
This week in The Enterprise
Monday, February 24, 2020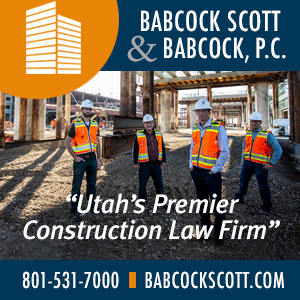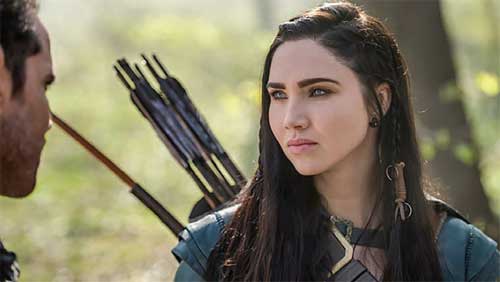 State officials worried about proposed film rebate cuts
By Brice Wallace Utah's film industry could be hampered in the future if the state Legislature makes significant changes to the state incentive program designed to boost the number of productions in the state and the money they spend in Utah.Currently, film and TV production...
---
'Silicon Slopes East' launching in Carbon, Emery
A new chapter of Wasatch Front-based Silicon Slopes, the nonprofit organization that promotes Utah's startup and tech community, is being launched in Carbon and Emery counties. The creation of the chapter has been a primary focus of the Utah Coal Country Strike Team, an effort to...
---
Silicon Valley Bank expanding its Cottonwood Heights operation
By Brice Wallace A bank already with a Utah presence will expand and add up to 116 jobs over the next three years. SVB Financial Group's expansion in Cottonwood Heights will be aided by a tax credit of up to $346,714 that was approved by the Governor's Office of Economic Dev...
---
Christensen tabbed to head VentureCapital.org
VentureCapital.org, a non-profit organization that helps entrepreneurs through the venture capital financing process, has named Trent Christensen as CEO. Based in Salt Lake City, VentureCapital.org was originally organized as the Wayne Brown Institute in 1983.Christensen come to ...
---
Instructure seeks CEO, Goldsmith resigns
Instructure, a Salt Lake City-based developer and marketer of learning software, has announced that CEO Dan Goldsmith has resigned. The company has formed an interim "office of the CEO" made up of senior executives that will lead the business until a successor can be named after ...
---
Smith named president of Manly Bands
Manly Bands, a Vineyard-based company that manufactures and markets wedding rings specifically for men, has named Marshall Smith as the company's new president. The appointment was announced by co-founders Johnathan Ruggiero and Michelle Luchese, who started the company in 2016. ...
---
SBA, Black Chamber agree to join to help minority business
The U.S. Small Business Administration Utah District Office and the Utah Black Chamber have agreed to combine resources to better help African American and other minorities, as well as veterans and women-owned businesses in the development, formation and growth of small businesse...
---
CORPORATE FINANCIAL REPORTS 2-4-20
The following are recent financial reports as posted by selected Utah corporations: Extra Space Storage Extra Space Storage Inc., based in Salt Lake City, reported funds from operations (FFO) attributable to common stockholders and unit holders of $175 million, or $1.26 per share...
---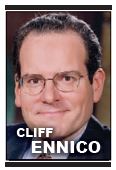 Succeeding in Your Business: The three essential small-business skills entrepreneurs must develop
By Cliff Ennico Having worked with over 20,000 small businesses and their owners over the course of the past 40 years, I see patterns that many other people aren't privileged to see.I see patterns in the businesses that succeed, and I see patterns in the ones that crash and burn....
---
Calendar Highlights
Calendar listings are provided as a free service to our readers. Information about upcoming events may be sent to brice@slenterprise.com. The submission deadline is one week before publication. See the full calendar.
Sandy Peak Awards 2020 - February 27
A South Valley Chamber/Sandy City event. Keynote speaker is Kristin Cox, executive director of the Utah Governor's Office of Management and Budget. Location is Salt Lake Community College's Miller Campus, Karen Gail Miller Conference Center, Sandy. Details are at southvalleychamber.com.
---
Utah Valley Job Fair 2020 - March 4
A Utah Valley Chamber event. Location is Utah Valley Convention Center, Exhibit Hall A, 220 W. Center St., No. 200, Provo. Details are at thechamber.org.
---
International Women's Day Celebration - March 5
A World Trade Center event, in partnership with the Women's Business Center and the Emerald Hills Institute and featuring a panel of women entrepreneurs, networking and a story wall featuring women-owned business stories. Location is Ember SLC, 623 S. State St., Salt Lake City. Free (reservation is required). Details are at wbcutah.org.
---
Intermountain Growth and Ski Conference - March 10
An Association for Corporate Growth (ACG) Utah event. Location is Marriott City Center, 220 S. State St., Salt Lake City. Cost is $225 for members, $325 for nonmembers (expires Jan. 10); $250 for ski conference only. Details are at acg.org/utah.


JOIN US ON FACEBOOK

FOLLOW US ON TWITTER

SEND US AN EMAIL