https://slenterprise.com
801-533-0556
---
This week in The Enterprise
Monday, February 17, 2020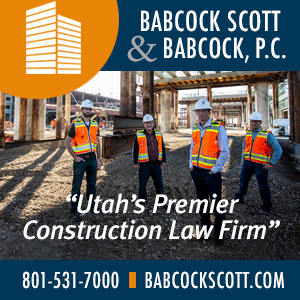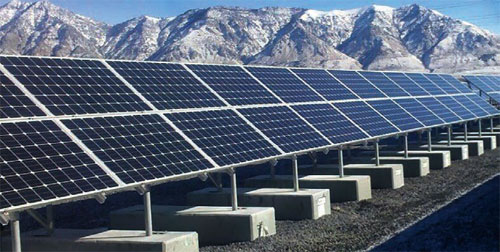 Gardner report: Utah energy landscape changing rapidly
By Brice Wallace Utah's energy industry supports 76,425 jobs in the state, but the industry is in the midst of substantial changes.A report released last week by the University of Utah's Kem C. Gardner Policy Institute and using 2017 figures shows that the energy industry contri...
---
Hill AFB impact still rising, now tops $3.7 billion
The economic impact of Hill Air Force Base continues to take off. The base last year had a total impact of $3.7 billion on Utah's economy, up from $3.6 billion reported for 2018 and $3.4 billion reported for 2017, according to the base's economic analysis. The figures include pay...
---
Salt Lake firm begins shipping coronavirus test
Salt Lake City-based Co-Diagnostics has launched a research-use-only (RUO) test for the new coronavirus (renamed COVID-19 last week by the World Health Organization) under its CoPrimer brand. Responding to a worldwide demand, the company said the test, named Logix Smart 2019-nCoV...
---
Newmark Knight Frank market report points to high transaction dollar volumes
Commercial real estate company Newmark Knight Frank (NKF) has released its 2019 Utah Year-End Market Report, which finds that the Wasatch Front commercial real estate market continued to perform strongly last year. New industrial construction in Salt Lake County totaling 4.1 mill...
---
Everee appoints Brett Barlow as new CEO
Everee, A Salt Lake City payroll software company for small- and medium-sized businesses, has appointed Brett Barlow as CEO. Barlow has over 25 years of business experience and most recently was chief brand officer at Pluralsight. He also held senior leadership roles at Skullcand...
---
Coal Country grants awarded
The Utah Coal Country Strike Team recently awarded two $75,000 grants to Price and Castle Dale as part of its economic redevelopment initiative. The new funds support the team's primary initiatives to assist with regional economic diversification and renew existing residential an...
---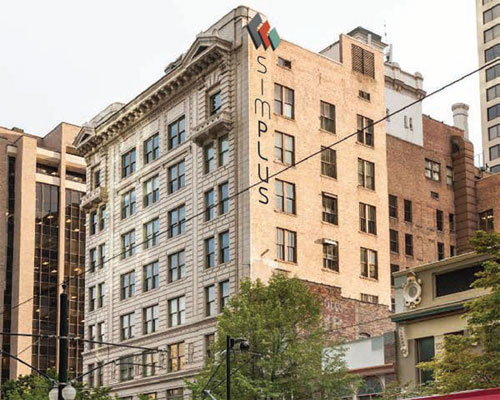 Utah's Simplus acquired by Indian firm in $250 million deal
Infosys, a huge consulting organization based in India, that works with clients as they implement complex software integrations, has announced the acquisition of Salt Lake City-based Simplus. Simplus is a major partner of Salesforce, a global cloud computing company that develops...
---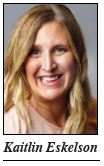 Eskelson named Visit Salt Lake president and CEO
Visit Salt Lake (VSL), the organization tasked with attracting and providing support to conventions, leisure travelers and visitors to the Salt Lake City area, has announced the appointment of Kaitlin Eskelson as its new president and CEO, the fourth individual to hold the positi...
---
Wells Fargo Survey: Optimism softens slightly among small-business owners
Small-business owner optimism softened a bit for their businesses and future expectations in the latest Wells Fargo/Gallup Small Business Index. Respondents also indicated attracting new customers continues to be a key challenge, as many owners share plans of how they will garner...
---
Midvale medtech buys Georgia company
Midvale based healthcare staffing management software company CHG Healthcare has acquired LocumsMart, a temporary medical staffing management system firm located in Norcross, Georgia. The temporary physician business is called locums tenens and LocumsMart markets a vendor managem...
---
CORPORATE FINANCIAL REPORTS 2-17-20
The following are recent financial reports as posted by selected Utah corporations: USANA USANA Health Sciences Inc., based in Salt Lake City, reported net income of $30.8 million, or $1.41 per share, for the fourth quarter ended Dec. 28. That compares with $32.3 million, or...
---
Business Tech: Share tech; Give a ride, get a ride; rent a condo, rent out your condo
By Bahar Ferguson Technology is constantly evolving. From the current trends to the newest breakthroughs, technology is far from stagnant. This fluid nature can lead to almost anything and has brought us some of the biggest tech companies to date. One of the biggest current trend...
---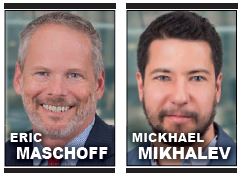 Legal Matters: Best practices for employee confidentiality and proprietary rights agreements
By Mikhael Mikhalev William Shakespeare once said, "Better three hours too soon than a minute too late." While the advice is offered in a different context, the words hold equal importance in the implementation of a corporate intellectual property (IP) strategy or policy.Beginnin...
---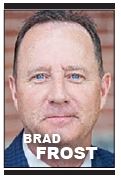 Utah County Update: American Fork: Getting ready for our future
It's no secret that our communities are growing as our Utah economy continues to thrive. In fact, according to University of Utah's Kem C. Gardner Policy Institute, Utah County is projected to increase by 177 percent from 2015 to 2065, making it the fastest- growing county in Uta...
---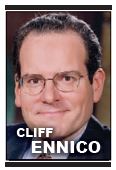 Succeeding in Your Business: The greatest motivator - and how to harness it
By Cliff Ennico January is gone, and I'm willing to bet most of you have already given up on one or more of your New Year's resolutions. The key to success with any resolution - personal, business or otherwise - is willpower. We all start out with the best of intentions, but when...
---
Calendar Highlights
Calendar listings are provided as a free service to our readers. Information about upcoming events may be sent to brice@slenterprise.com. The submission deadline is one week before publication. See the full calendar.
Annual Awards Gala 2020 (West Valley) - February 20
A ChamberWest event. Location is Maverik Center, 3200 S. Decker Lake Drive, West Valley City. Details to be announced.
---
35th Annual Investor's Choice Venture Capital Conference - February 21
A VentureCapital.org event. Luncheon keynote speaker is Jon Huntsman Jr., former Utah governor and former U.S. ambassador to China and Russia. Location is Marriott Downtown at City Creek, 75 S. West Temple, Salt Lake City. Event is preceded by Feb. 20, which includes a ski and snowboard day at Snowbird Ski Resort, 9385 Snowbird Center Drive, Snowbird; and an investor reception 6-8 p.m. at the Zions Bank Founders Room, 1 S. Main St., Salt Lake City. Registration can be completed at www.ic-2020.eventbrite.com.
---
Sandy Peak Awards 2020 - February 27
A South Valley Chamber/Sandy City event. Keynote speaker is Kristin Cox, executive director of the Utah Governor's Office of Management and Budget. Location is Salt Lake Community College's Miller Campus, Karen Gail Miller Conference Center, Sandy. Details are at southvalleychamber.com.
---
Utah Valley Job Fair 2020 - March 4
A Utah Valley Chamber event. Location is Utah Valley Convention Center, Exhibit Hall A, 220 W. Center St., No. 200, Provo. Details are at thechamber.org.


JOIN US ON FACEBOOK

FOLLOW US ON TWITTER

SEND US AN EMAIL