http://slenterprise.com
801-533-0556
---
This week in The Enterprise
Monday, February 10, 2020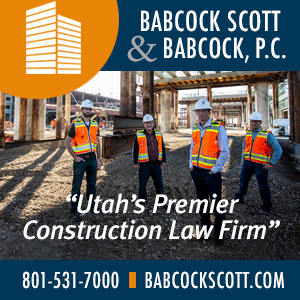 Silicon Slopes Venture Fund: Making sure Utah's 'amazing ride' continues
By Brice Wallace A first-of-its-kind venture capital fund will focus solely on Utah tech startup companies and entrepreneurs. Unveiled during the Silicon Slopes Tech Summit in Salt Lake City, the Silicon Slopes Venture Fund is designed to bolster Utah's tech ecosystem and replic...
---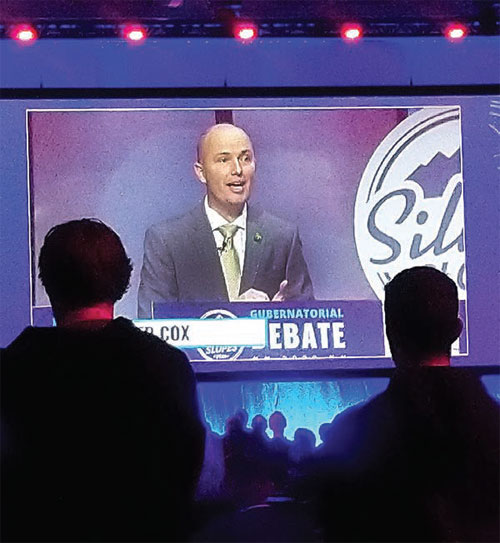 Candidates: Incentives should change under current economic conditions
By Brice Wallace The incentives program at the Governor's Office of Economic Development (GOED) could be in for some major changes next year.While some adjustments could come during the current legislative session, during the Silicon Slopes Tech Summit, a pair of gubernatori...
---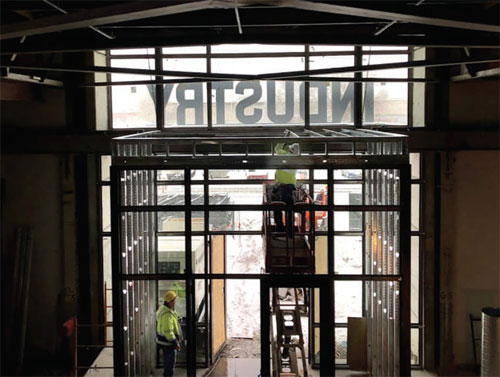 SLC's Granary District changing with OZdevelopment program
By John Rogers Salt Lake City's blighted Granary District is taking on a new look. The old industrial area on the edge of downtown is taking on new life thanks to the mergence of three forces: Qualified Opportunity Zones legislation created by the 2017 Tax Cuts and Jobs Act ...
---
Visit Salt Lake books conventions worth $123 million
Visit Salt Lake, the organization tasked with bringing conventions and other events to Utah, booked 14 future events during the fourth quarter of 2019 that will bring about 127,00 people to the state - and those people will spend about $123 million while they are here. Those folk...
---
Fortem contacts with DOD for drone protection systems
Pleasant Grove's Fortem Technologies, a leading developer of counter-unmanned aircraft systems for security and defense has been awarded a contract with the Department of Defense (DOD) through its Defense Innovation Unit (DIU). The contract is to develop systems to counter and de...
---
Geneva Pipe sold to Washington company
Northwest Pipe Co. of Vancouver, Washington, has acquired Geneva Pipe Co. Inc., a concrete pipe and precast concrete products manufacturer based in Orem. The transaction closed on Jan. 31 and was funded with cash on hand and debt, Northwest said in a release. Geneva was founded i...
---
CORPORATE FINANCIAL REPORTS 2-10-20
The following are recent financial reports as posted by selected Utah corporations: SkyWest SkyWest Inc., based in St. George, reported net income of $73 million, or $1.43 per share, for the 2019 fourth quarter. That compares with $67 million, or $1.28 per share, for the sam...
---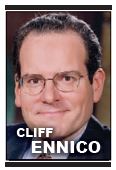 Succeeding in Your Business: Nope, there's no 'right to be forgotten' in the United States
By Cliff Ennico "I am a 40-something professional with a somewhat unusual legal problem. "While I am well-established in my profession, I moonlight as a semi-professional musician in my area, performing at local bars, clubs and restaurants. I released a CD of my music last y...
---

Golf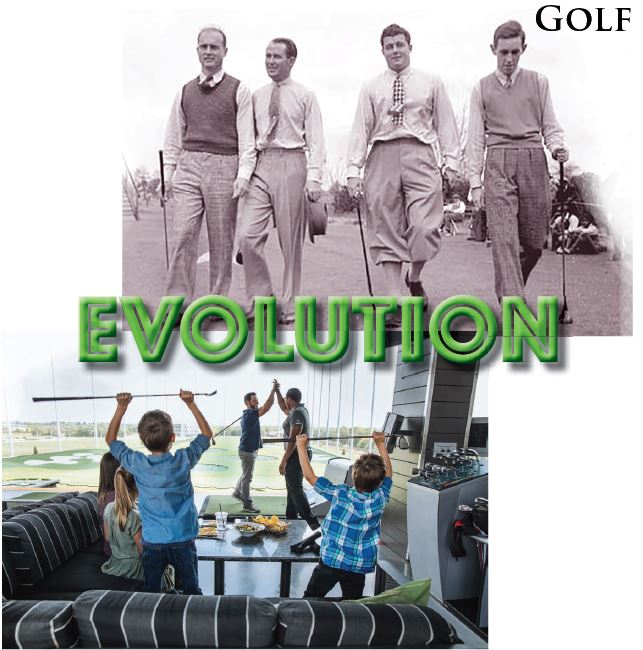 Evolution: Those in charge are trying to transform the game of golf to appeal to all sectors of society
By Kelsey Chugg According to the National Golf Foundation's 2019 "Golf Industry Report," more than one-third of Americans over the age of 5 played, watched or read about golf last year.Golf is no longer a game only for the elite and privileged. New programs, policies, technology ...
---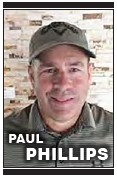 Keep these tips in mind and your short game will get better
By Paul Phillips Do you struggle around the greens with consistent contact? Nothing is more frustrating than hitting what looks like a very simple pitch shot behind the ball and coming up short of the hole. Skulling it over the green into a water hazard or sand trap is worse...
---
Calendar Highlights
Calendar listings are provided as a free service to our readers. Information about upcoming events may be sent to brice@slenterprise.com. The submission deadline is one week before publication. See the full calendar.
2020 Annual Gala & After Party (Ogden) - February 13
An Ogden-Weber Chamber of Commerce event. Location is Peery's Egyptian Theater and Ogden Eccles Conference Center, 2415 Washington Blvd., Ogden. Cost is $100. Details are at ogdenweberchamber.com.
---
Annual Awards Gala 2020 (West Valley) - February 20
A ChamberWest event. Location is Maverik Center, 3200 S. Decker Lake Drive, West Valley City. Details to be announced.
---
35th Annual Investor's Choice Venture Capital Conference - February 21
A VentureCapital.org event. Luncheon keynote speaker is Jon Huntsman Jr., former Utah governor and former U.S. ambassador to China and Russia. Location is Marriott Downtown at City Creek, 75 S. West Temple, Salt Lake City. Event is preceded by Feb. 20, which includes a ski and snowboard day at Snowbird Ski Resort, 9385 Snowbird Center Drive, Snowbird; and an investor reception 6-8 p.m. at the Zions Bank Founders Room, 1 S. Main St., Salt Lake City. Registration can be completed at www.ic-2020.eventbrite.com.
---
Sandy Peak Awards 2020 - February 27
A South Valley Chamber/Sandy City event. Keynote speaker is Kristin Cox, executive director of the Utah Governor's Office of Management and Budget. Location is Salt Lake Community College's Miller Campus, Karen Gail Miller Conference Center, Sandy. Details are at southvalleychamber.com.
---


JOIN US ON FACEBOOK

FOLLOW US ON TWITTER

SEND US AN EMAIL