https://slenterprise.com
801-533-0556
---
This week in The Enterprise
Monday, February 3, 2020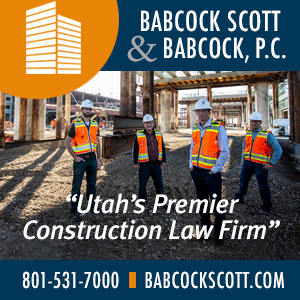 Speaker: Silicon Valley issues = opportunity for others, like Utah
By Brice Wallace Silicon Valley has a unique blend of innovation and entrepreneurship that has made it a technology phenomenon for 75 years. But a longtime resident and executive there recently told a Utah audience that other places - like Utah - could be the same. Russell Hanco...
---
Utah job growth best in America; unemployment lowest on record
The economy seems to be booming nationwide but Utah is leading the pack. The state's unemployment rate dropped to its lowest point ever in December, tied with two other states for the nation's best at 2.3 percent. The new number means that approximately 37,900 Utahns were unemplo...
---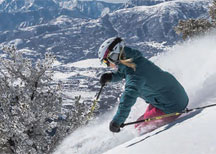 Utah tourism honored for its travel marketing
The Hospitality Sales & Marketing Association International (HSMAI) has honored the Utah Office of Tourism with three Gold Adrian Awards for marketing excellence for its winning entries in the 63rd annual Adrian Awards, the largest global travel marketing competition. Th...
---
SLC-based Kellerstrass Oil purchased
Salt Lake City's Kellerstrass Oil Co. has been purchased by Calgary, Alberta, Canada-based Parkland Fuel Corp. Parkland made the acquisition through its wholly owned United States subsidiaries, known collectively as Parkland USA. Based in Salt Lake City, Kellerstrass is a regiona...
---
Wisconsin firm acquires SLC's Pilkington Finishing
Pilkington Metal Finishing LLC of Salt Lake City has been purchased by Green Bay, Wisconsin-based Pioneer Metal Finishing LLC. Financial terms were not disclosed. Pilkington is a portfolio company of Aterian Investment Partners of New York City.Founded in 1981, Pilkington is a me...
---
Lehi direct marketer Zija Int'l. bought by Arizona's Isagenix
Isagenix International has acquired Lehi-based nutrition supplement company Zija International. Founded in 2005, Zija direct-markets products in the health, wellness and beauty sectors. The company employs about 350 in its formulation, manufacturing and business operations.Isagen...
---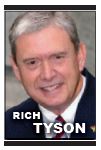 Four keys to architecting a passionate corporate culture
By Richard Tyson James L. Heskett, professor at Harvard Business School, states that a company's culture "can account for 20 percent to 30 percent of the differential in performance when compared with 'culturally unremarkable' competitors." Understanding this, CEOs, busines...
---
Making winning proposals: What to do before, during and after presenting
By John Graham To put the importance of proposals in proper perspective, they are far more than a vehicle for conveying your message. They are your message. Sadly, proposals that could be winners are often rejected. They may be filled with information, but the message gets lost a...
---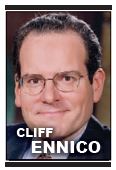 Succeeding in Your Business: My Entrepreneur of the Year nomination, Part 2 of 2
By Cliff Ennico Entrepreneurs are today's American heroes - and that's a good thing. But too many people have an unrealistic picture in their heads of how things are going to go. They think that being a successful entrepreneur means they will be universally loved and reward...
---
Calendar Highlights
Calendar listings are provided as a free service to our readers. Information about upcoming events may be sent to brice@slenterprise.com. The submission deadline is one week before publication. See the full calendar.
Women in Business Day at the Capitol - February 10
A South Valley Chamber Women in Business event. Location is Utah State Capitol, 350 State St., State Office Building Auditorium (first floor), Salt Lake City. Cost is $20 for members, $25 for nonmembers. Registration can be completed at Eventbrite.com.
---
2020 Annual Gala & After Party (Ogden) - February 13
An Ogden-Weber Chamber of Commerce event. Location is Peery's Egyptian Theater and Ogden Eccles Conference Center, 2415 Washington Blvd., Ogden. Cost is $100. Details are at ogdenweberchamber.com.
---
Annual Awards Gala 2020 (West Valley) - February 20
A ChamberWest event. Location is Maverik Center, 3200 S. Decker Lake Drive, West Valley City. Details to be announced.
---
35th Annual Investor's Choice Venture Capital Conference - February 21
A VentureCapital.org event. Luncheon keynote speaker is Jon Huntsman Jr., former Utah governor and former U.S. ambassador to China and Russia. Location is Marriott Downtown at City Creek, 75 S. West Temple, Salt Lake City. Event is preceded by Feb. 20, which includes a ski and snowboard day at Snowbird Ski Resort, 9385 Snowbird Center Drive, Snowbird; and an investor reception 6-8 p.m. at the Zions Bank Founders Room, 1 S. Main St., Salt Lake City. Registration can be completed at www.ic-2020.eventbrite.com.


JOIN US ON FACEBOOK

FOLLOW US ON TWITTER

SEND US AN EMAIL