https://slenterprise.com
801-533-0556
---
This week in The Enterprise
Monday, January 27, 2020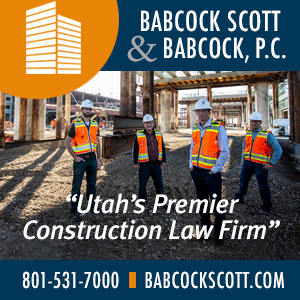 SUMMIT'S CONCLUSION: Economy's future will stay strong & healthy
By Brice Wallace The recent Economic Outlook & Public Policy Summit in Salt Lake City featured as much looking back as looking forward, and both were rosy. Speakers during the event, presented by the Salt Lake Chamber, said 2020 should look at lot like 2019, the next dec...
---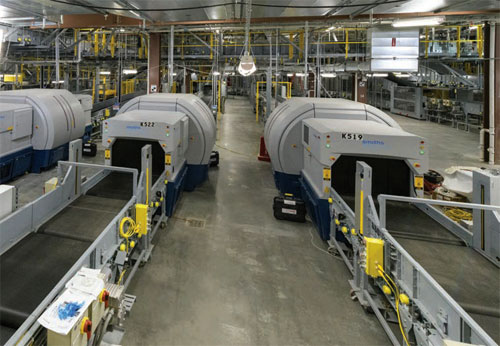 On-schedule airport expansion price tag now exceeds $4 billion
By John Rogers The massive rebuild of the Salt Lake City International Airport just keeps getting bigger - and so does its cost. Officials have announced that the total budget for the project is now expected to eclipse $4 billion. The new budget was outlined at a recent meet...
---
Chamber unveils 2020 legislative session priorities
The Salt Lake Chamber has introduced its priorities for the 2020 Utah legislative session that begins this week in Salt Lake City. The announcement was made at the chamber's Utah Economic Outlook & Public Policy Summit. The chamber partnered with the the Kem C. Gardner Policy...
---
Vivint Smart Home completes merger, begins public trading
Mosaic Acquisition Corp. of New York City and Provo's Vivint Smart Home Inc. have completed their merger that was announced last year. Mosaic is an investment firm created specifically to effect the merger. The resulting entity will be called Vivint Smart Home and began trading o...
---
Miller donation helps Intermountain launch 'model' child health system
Last week, Intermountain Healthcare unveiled its plan to create a national model health system for children and the $500 million investment in it plans to make it happen. The healthcare organization also announced that the first $50 million toward its goal is coming from Utah bus...
---
N.Y. firm buys Park City co.
SavATree, a nationwide landscape company with headquarters in Bedford Hills, New York, has acquired Park City-based Wasatch Arborists. This will be SvATree's 39th branch and its first location in Utah. The company said the purchased continues its efforts to grow in the west...
---
Film incentives will bring $9.7 million in economic impact and 275 jobs to Utah
Four film and TV productions were approved this month for state economic incentives to shoot in Utah. The Governor's Office of Economic Development (GOED) board, at its January meeting, approved the incentives for the productions, which are expected to have a total economic impac...
---
CORPORATE FINANCIAL REPORTS 1-27-2020
The following are recent financial reports as posted by selected Utah corporations: Zions Zions Bancorporation NA, based in Salt Lake City, reported net earnings applicable to common shareholders of $174 million, or 97 cents per share, for the fourth quarter of 2019. That co...
---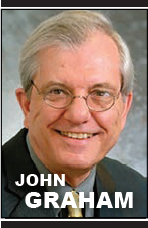 Going against the grain: Contrarian thinking can put us on the right track
By John Graham It makes business more interesting when there are a few contrarians around - a Jeff Bezos, a Steve Jobs or an Elon Musk - those who challenge commonly accepted assumptions. They stir our placid mental waters to get the creative juices flowing.As it turns out, the s...
---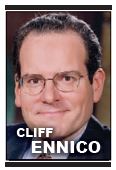 Succeeding in Your Business: My Entrepreneur of the Year nomination - Part 1 of 2
By Cliff Ennico "Like the guy in Psalm 130, I am writing to you out of the depths of despair. "I started a retail business last year involving a hot new technology. We needed some local real estate and found a pretty good location, but when our contractor inspected the space aft...
---
Calendar Highlights
Calendar listings are provided as a free service to our readers. Information about upcoming events may be sent to brice@slenterprise.com. The submission deadline is one week before publication. See the full calendar.
Silicon Slopes Tech Summit 2020 - January 30
Event includes keynote presentations, breakout sessions, entertainment and networking opportunities. Location is Salt Palace Convention Center, 100 S. West Temple, Salt Lake City. Cost is $195 for an all-access pass. Details are at siliconslopessummit.com
---
Annual Legislative Breakfast - January 30
A Utah Technology Council event featuring a discussion of pressing issues with legislators. Location is Utah State Capitol, 350 State St., Salt Lake City. Free. Registration can be completed at Eventbrite.com.
---
Women in Business Day at the Capitol - February 10
A South Valley Chamber Women in Business event. Location is Utah State Capitol, 350 State St., State Office Building Auditorium (first floor), Salt Lake City. Cost is $20 for members, $25 for nonmembers. Registration can be completed at Eventbrite.com.
---
2020 Annual Gala & After Party - February 13
An Ogden-Weber Chamber of Commerce event. Location is Peery's Egyptian Theater and Ogden Eccles Conference Center, 2415 Washington Blvd., Ogden. Cost is $100. Details are at ogdenweberchamber.com.


JOIN US ON FACEBOOK

FOLLOW US ON TWITTER

SEND US AN EMAIL