https://slenterprise.com
801-533-0556
---
This week in The Enterprise
Monday, January 20, 2020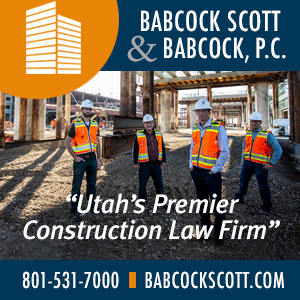 Outlook: Utah economy may be nation's best
By Brice Wallace The 2020 economic prediction season is underway, with the local kickoff event indicating Utah is well-positioned compared to other states. At the Zions Bank 2020 Economic Outlook, Robert Spendlove, senior economist and public policy officer for the bank, listed ...
---
SLC ranks near top as job market for millennials
Turns out that Salt Lake City is a pretty good place to be a millennial. The nationwide commercial real estate listing service Commercial Caf lists Utah's capital as No. 5 among the country's metropolitan areas as a good place for the younger generation to work. The study ranked ...
---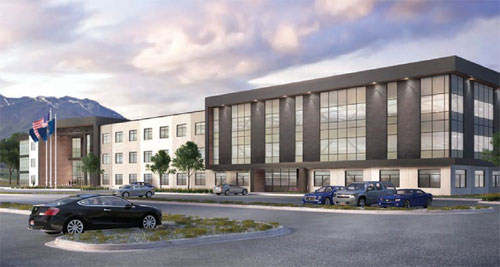 $380 million expansion will bring 2,250 jobs for Northrop Grumman
By Brice Wallace A project to help Northrop Grumman Corp.'s rocket-like growth in Utah has gotten a financial boost from the state of Utah.The Governor's Office of Economic Development (GOED) board, at its January meeting, approved a $59.9 million tax credit incentive over 20 ye...
---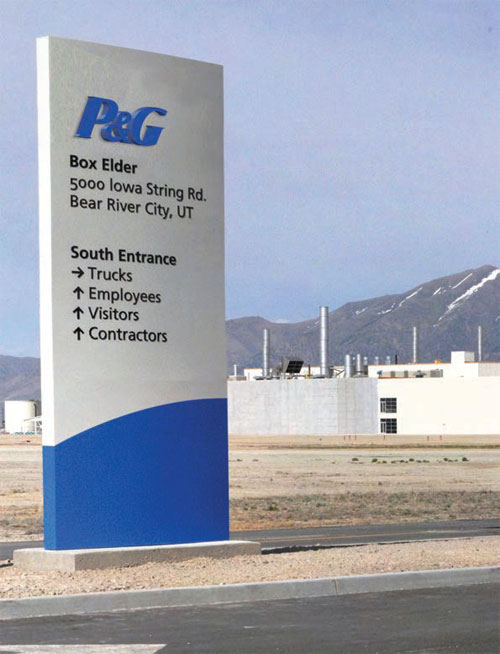 Procter & Gamble doubling its Bear River City presence
Procter & Gamble will nearly double its manufacturing operations in Box Elder County and add about 220 jobs over the next two decades.The Cincinnati-based company announced in 2007 it would build a $300 million plant near Bear River City that would be the company's first "gre...
---
Evans Bank to open third Utah branch
Burley, Idaho-based D.L. Evans Bank has announced that it will open its third Utah branch in Logan in March. Located at 944 S. Highway 89, the Logan branch will be a full-service location offering a full range of banking products and services with decisions made locally, the bank...
---
VCBO announces promotions
Three principals at Salt Lake City's VCBO Architecture have been promoted to corporate positions within the leadership structure of the company. Derek Payne has been appointed president of the 40-year-old general architecture and design firm. Payne led the architectural design an...
---
Are you feeling eco-guilt?
A new report from Lehi-based Vivint Solar finds that 70 percent of Americans feel guilty about wasting energy. The feeling, tabbed "eco-guilt," is what people get when they know that they could and should adjust their habits to be more "green." The company surveyed a group of 2,5...
---
Nav appoints Greg Ott CEO, board member
Draper-based Nav, a fintech company that matches business owners with financing options, has appointed Greg Ott as CEO. The company's board of directors said that Nav co-founder Levi King has stepped down from his role as CEO and has been named executive chairman of th...
---
Major development announced for southwest St. George area
Plans have been announced for a new commercial development in St. George's southwestern neighborhood. Dubbed Commerce Pointe, the development will consist of Class A office, retail and entertainment on a 16-acre site at the intersection of South Bluff Street, Black Ridge Drive an...
---
Orem's DoxTek bought by Wisconsin firm
Naviant Inc., a consulting firm in Verona, Wisconsin, that specializes in business automation with Hyland and Kryton Systems software, has acquired DoxTek of Orem. DoTek is a business automation process automation provider that also is a licensed reseller of the Hyland products. ...
---
Entertainment center coming to Herriman
A 48,000-square foot entertainment and dining development has been announced for Herriman. Set to begin construction in early spring and open open in early 2021, the center will include full-service dining, technically-advanced bowling, interactive laser tag, virtual reality...
---
Ivanti appoints new CEO, announces other key hires
South Jordan-based Ivanti has shuffled its top executives and added some key hires, the comp-any announced in a recent release. The firm, which produces software for IT security, IT service and asset management and supply chain management, was formed in January 2017 with the merg...
---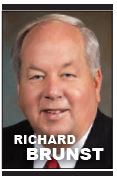 UTAH COUNTY UPDATE: Orem: Time passes in the blink of an eye
By Richard F. Brunst Jr. In case you haven't noticed, a lot has happened in Orem during the past six years. As the mayor of Orem, I would like to give an update on a few of these happenings.In 2014, the Orem City Council passed a Community Dev-elopment Agreement (CDA) with W...
---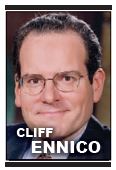 Succeeding in Your Buisness: Take note of these tax law changes for 2020
By Cliff Ennico Each year brings new changes to our Byzantine tax system, and 2020 is no different, with recent federal and state laws making the tax landscape more challenging than ever for small businesses and their owners.Here are some tax law changes you need to be aware of i...
---
Calendar Highlights
Calendar listings are provided as a free service to our readers. Information about upcoming events may be sent to brice@slenterprise.com. The submission deadline is one week before publication. See the full calendar.
Annual Vision Dinner - January 23
A South Jordan Chamber of Commerce event. Location is Bingham High School, 2160 S. Jordan Parkway, South Jordan. Cost is $60. Details are at southjordanchamber.org.
---
2020 Business Awards Banquet - January 24
A Davis Chamber of Commerce event. Location is the Davis Conference Center, 1651 N. 700 W., Layton. Details are at davischamberofcommerce.com.
---
Legislative Breakfast 2020 - January 25
A Murray Area Chamber of Commerce event. Location is Intermountain Medical, Doty Education Center, 5151 S. Cottonwood St., Building 6, Murray. Free, and open to the public. Details are at murraychamber.org.
---
Silicon Slopes Tech Summit 2020 - January 30
Event includes keynote presentations, breakout sessions, entertainment and networking opportunities. Location is Salt Palace Convention Center, 100 S. West Temple, Salt Lake City. Cost is $195 for an all-access pass. Details are at siliconslopessummit.com.


JOIN US ON FACEBOOK

FOLLOW US ON TWITTER

SEND US AN EMAIL