https://slenterprise.com
801-533-0556
---
This week in The Enterprise
Monday, January 13, 2020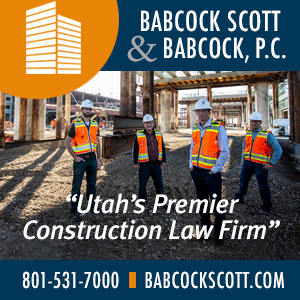 Utah housing affordability in 'fight of our lives'
By Brice Wallace Mike Ostermiller has a vision of Utah's future when it comes to housing affordability. In fact, he said last week, it exists today. And it's not pretty. Speaking during a breakout panel session focused on affordable housing and housing affordability issues a...
---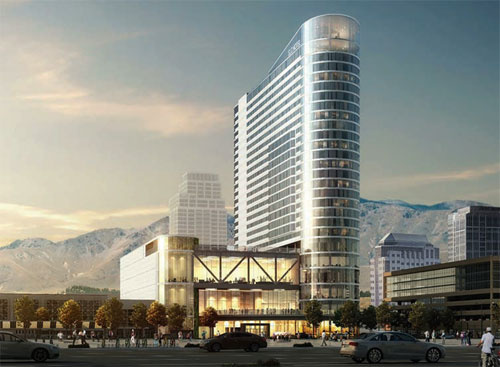 Record C-PACE loan enough to get downtown Hyatt underway
Portman Holdings, the Atlanta-based developer of the planned Hyatt Regency hotel at the Calvin L. Rampton Salt Palace Convention Center in Salt Lake City, has closed on $54.7 million in Commercial Property Assessed Clean Energy (C-PACE) funding that will allow the company to proc...
---
Jobs optimism continues to fuel positive attitude
All the good news about the job market in Utah is having its effect on how consumers feel about their economic outlook. In December, the number of Utahns who believed jobs are hard to get dropped to 8 percent - the lowest number in over a year - and that helped drive the Zions Ba...
---
Cowdrey named CEO of Imagine Learning
Jeremy Cowdrey has been appointed as CEO Provo-based Imagine Learning. Cowdrey's appointment was announced by the board of parent company Weld North Education of New York City. Imagine Learning is an educational technology company providing supplemental digital curriculum for pre...
---
Dept. of Health awards medical cannabis licenses
The Utah Department of Health has announced the winners in its application process to award 14 pharmacy locations that will receive medical cannabis licenses. The 14 pharmacies were chosen in a competitive bidding process that saw 60 different companies submit applications for 13...
---
23 films meant $59M to Utah in 2019
More films received state incentives to shoot in Utah in 2019 than in 2018, bringing along more employment for actors and crews. The Utah Film Commission said on its website that 23 incentivized projects last year resulted in a $59 million injection into the state's economy and r...
---
Visible buys Kansas company
Visible Supply Chain Management of Salt Lake City, a provider of shipping and fulfillment services for small and midsize businesses, has acquired Kansas Continental Express (KCX), an Emporia, Kansas-based provider of shipping logistics and freight transportation through...
---
Survey prelims suggest lack of understanding about incentives
Preliminary results about state government incentive programs to recruit and retain economic development projects reveal opportunities to better inform people about them. Final results of an unscientific survey undertaken by the Economic Development Corporation of Utah (EDCUtah) ...
---
Traeger reaches settlement with Dansons, former owners
Utah's Traeger Grills has reached a settlement in its case against former company owners Joseph, Brian and Mark Traeger along with claims against grill manufacturer Dansons U.S. LLC, the maker of grills with the Louisiana and Pit Boss brands. The suits alleged that Traeger family...
---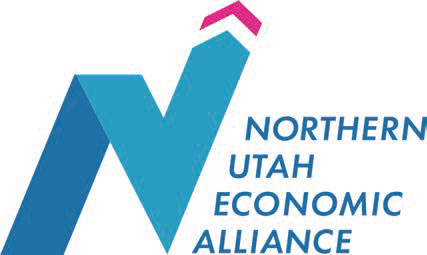 Weber/Davis joint effort has a name
The regional economic development initiative launched by Weber and Davis counties last June has a new name - the Northern Utah Economic Alliance (NUEA) - as well as a new logo, according to the organization's president, Chris Roybal.NUEA's core mission is to create high-paying jo...
---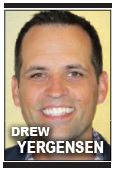 Middle-market businesses are under pressure from trade wars, recession fears
By Drew Yergensen The new year is here and with it comes a 2020 election, along with uncertainty surrounding tariffs, trade and how long the economic expansion will continue. These items are all weighing on middle-market business owners and C-suite executives as they plan for the...
---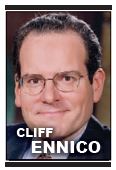 Succeeding in Your Business: What to know when an LLC makes a Subchapter S election
By Cliff Ennico "I have operated a service business for the past few years as a limited liability company (LLC) and have been quite successful. "My accountant is recommending that I change my LLC so it's taxed like a Subchapter S corporation. I understand she is trying to save me...
---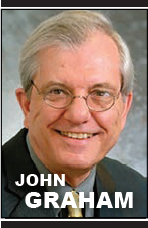 17 ways to get more work done (and be happy doing it)
By John Graham Most everyone has figured out that performance expectations keep going up. To put it bluntly, we face the challenge of doing more in less time. And it's not about to change anytime soon. In the past, those with lots of experience fared well. But not today....
---
Calendar Highlights
Calendar listings are provided as a free service to our readers. Information about upcoming events may be sent to brice@slenterprise.com. The submission deadline is one week before publication. See the full calendar.
Utah Economic Outlook & Public Policy Summit 2020 - January 17
Hosted by the Salt Lake Chamber, in collaboration with the Kem C. Gardner Policy Institute at the University of Utah. Location is Salt Lake City Marriott Downtown at City Creek, 75 S. West Temple, Salt Lake City. Cost is $80 for members, $100 for nonmembers ($10 early-bird member discount before Dec. 20). Details are at slchamber.com.
---
Annual Vision Dinner - January 23
A South Jordan Chamber of Commerce event. Location is Bingham High School, 2160 S. Jordan Parkway, South Jordan. Cost is $60. Details are at southjordanchamber.org.
---
2020 Business Awards Banquet - January 24
A Davis Chamber of Commerce event. Location is the Davis Conference Center, 1651 N. 700 W., Layton. Details are at davischamberofcommerce.com.
---
Legislative Breakfast 2020 - January 25
A Murray Area Chamber of Commerce event. Location is Intermountain Medical, Doty Education Center, 5151 S. Cottonwood St., Building 6, Murray. Free, and open to the public. Details are at murraychamber.org.


JOIN US ON FACEBOOK

FOLLOW US ON TWITTER

SEND US AN EMAIL