https://slenterprise.com
801-533-0556
---
This week in The Enterprise
Monday, January 6, 2020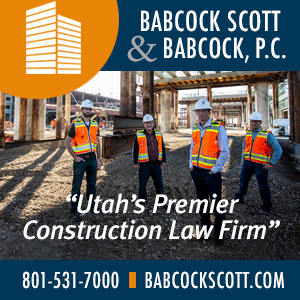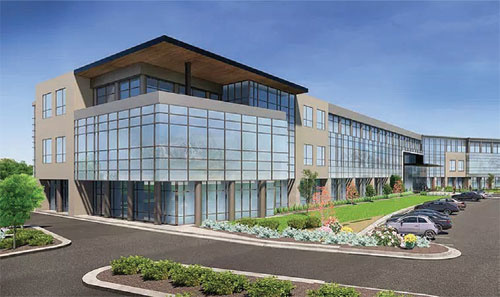 Over 7,000 jobs: Pretty good for six months of GOED work
By Brice Wallace Just a few months ago, Utah's top economic development officials expressed concern about whether the slowdown in corporate recruitment was a short-term blip or the start of a long-term trend.It appears now to have been a blip.With a surge in recruitment and ...
---
Utah's jobless rate matches all-time lowest
Utah's jobless rate dropped again in November to a level seen only once before in the state's employment history. The 2.4 percent level matched the rate reached briefly in early 2007. The new level ranks No. 2 in the nation, second only to Vermont's 2.3 percent. The national unem...
---
Silicon Slopes leaders fund computer ed program
Four couples from the leadership of the Silicon Slopes community have partnered with the Community Foundation of Utah to launch a Field of Interest Fund dedicated to advancing K-12 computer science education in Utah. The first of its kind in the nation, the Silicon...
---
Advice Media buys Page 1
Park City-based Advice Media, a provider of software-based marketing solutions for medical and dental practices, has announced that is has acquired Page 1 Solutions LLC. Page 1 provides digital marketing for attorneys, plastic surgeons, ophthalmologists and dentists. The Page 1 p...
---
Hatter to lead Legends Boxing
Salt Lake City-based fitness franchisor Legends Boxing has appointed Scott Hatter as president and chief operating officer."I am truly excited to have Scott in this role," said Michael Blair, co-founder and president of Look Good Brands, parent company of Legends Boxing. "Legends...
---
SNFC acquires La. company
Security National Financial Corp. of Murray has closedits purchase of Shreveport, Louisiana-based Kilpatrick Life Insurance Company. Kilpatrick Life is a life insurer with a strong insurance base in the southeastern United States. After receiving approval from the Louisiana Depar...
---
GOED grants tax credit for GE Healthcare bringing 68 new jobs to the Logan area
By Brice Wallace GE Healthcare will expand its operations in Logan, adding 68 jobs over the next five years. The announcement came after the company was approved for a tax credit of up to $254,554 by the Governor's Office of Economic Development (GOED) board. GE Healthcare m...
---
Mass. firm buys Clinical Innovations
Murray's Clinical Innovations has been purchased by Laborie Medical Technologies, a urology and gastrointestinal diagnostic equipment company based in Burlington, Massachusetts. The sales price was announced as $525 million.Clinical Innovations is a global provider of medical dev...
---
SLC's JMH Premium sold
Southeastern Mills Inc. of Rome, Georgia has acquired Salt Lake City-based JMH Premium, a manufacturer of flavor bases, demi-glace and gravies, marinades and sauces, dressings and dips and drinks and desserts for industrial customers. In its Utah facility, JMH Premium ...
---
Callaway Golf brand moving N. America HQ to Utah, bringing 50 new jobs
A Germany-based outdoor apparel and equipment brand will place its North American headquarters in Utah and create 50 jobs over the next five years as it looks to establish itself and grow in the North American market. Jack Wolfskin, part of Callaway Golf Co., will put the new pos...
---
Small-business economy ends year with a bang
By Dan Nordberg As 2019 ended, all major economic indicators show once again that pro-growth policies are working and have helped put millions of Americans back to work in communities all over our country. The November jobs report showed a remarkable 266,000 jobs were created in ...
---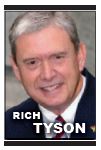 As the new year begins, here are three keys to reducing CEO stress
By Richard Tyson Recently, my company, CEObuilder, ran a survey of CEOs, assessing where these leaders experience their greatest challenges, or "pain points." While we continue to collect data in this regard, early feedback indicates that most CEOs feel a high degree of personal ...
---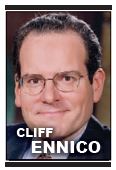 Succeeding in Your Business: Collecting your overdue debts from a distance
By Cliff Ennico "Your YouTube video on collecting from deadbeat clients was truly inspiring. I am an electrical contractor who is owed $3,000 from a customer located way on the other side of the state. His business is selling a product made by others and installed by electrical c...
---
Calendar Highlights
Calendar listings are provided as a free service to our readers. Information about upcoming events may be sent to brice@slenterprise.com. The submission deadline is one week before publication. See the full calendar.
Utah Economic Outlook & Public Policy Summit 2020 - January 17
Hosted by the Salt Lake Chamber, in collaboration with the Kem C. Gardner Policy Institute at the University of Utah. Location is Salt Lake City Marriott Downtown at City Creek, 75 S. West Temple, Salt Lake City. Cost is $80 for members, $100 for nonmembers ($10 early-bird member discount before Dec. 20). Details are at slchamber.com.
---
Annual Vision Dinner - January 23
A South Jordan Chamber of Commerce event. Location is Bingham High School, 2160 S. Jordan Parkway, South Jordan. Cost is $60. Details are at southjordanchamber.org.
---
2020 Business Awards Banquet - January 24
A Davis Chamber of Commerce event. Location is the Davis Conference Center, 1651 N. 700 W., Layton. Details are at davischamberofcommerce.com.


JOIN US ON FACEBOOK

FOLLOW US ON TWITTER

SEND US AN EMAIL