http://slenterprise.com
801-533-0556
---
This week in The Enterprise
Monday, December 23, 2019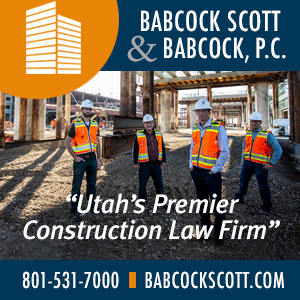 Neeleman's new airline coming to Utah
By Brice Wallace The Salt Lake City area has landed the corporate headquarters of an in-development airline company. Cottonwood Heights will serve as the base for Breeze Aviation, whose yet-to-be named airline is being started by David Neeleman, who co-founded Morris Air, We...
---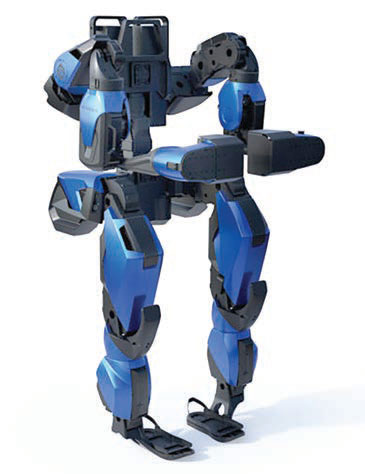 Sarcos future of industrial labor is about ready to ship
By John Rogers A year ago, Salt Lake City-based Sarcos Robotics told tech website IEEE Spectrum that it would be ready to ship its powered exoskeleton - that it claims would be the future of industrial labor - by the end of 2019. It seems that the company that has been for d...
---
Slowing housing costs speed up again, according to Zion Bank CPI
The recent trend toward slowing price growth in the housing market ended in November as the sector took its largest single-month hike since May 2018. Housing costs grew by 1.2 percent and was the largest factor in a 0.7 percent jump in the Zions Bank Wasatch Front Consumer Price ...
---
1-800 Contacts buys Israeli home vision testing startup
Online contact lens retailer 1-800 Contacts has acquired Israel-based 6over6 Vision Ltd., a developer of in-home vision testing technology. Salt Lake City-based 1-800 Contacts said it expects to utilize the 6over6 technology across a variety of its existing businesses and product...
---
Weave expanding, adding 1,000 jobs
A Utah-based, high-growth company will construct a new building and grow by nearly 1,000 jobs in the next decade. Weave, founded in 2008 and based in Lehi, will expand its operations there, creating 997 new jobs in the next 10 years. The customer communication company made the an...
---
Fintech's new operations center will bring 1,449 high-paying jobs to Utah
By Brice Wallace A financial technology company has chosen Cottonwood Heights for an operations center that is expected to create 1,449 jobs over the next nine years. BlueVine Capital Inc., based in California, announced the $20 million project after being approved for a $4 ...
---
Visible acquires Ohio-based Trade Global
Visible Supply Chain Management of Salt Lake City, a shipping and fulfillment services company for small to midsize businesses, has announced it has purchased the assets of Trade Global out of bankruptcy and has decided to continue operating the business. Based in West Chest...
---
Three-year grant will expand composites training program from Davis Tech
A composites manufacturing institute has been awarded a $5 million grant for a three-year program to expand a composites training program led by Davis Technical College to other locations in the U.S. The Institute for Advanced Composites Manufacturing Innovation (IACMI), based in...
---
Coal Country Strike Team launches with agreement to help Utah's impacted areas
The Utah Coal Country Strike Team has signed a first-of-its-kind agreement to help Utah's Coal Country (Carbon and Emery counties) diversify their economy. The agreement puts in place local leadership for the execution of the Utah Coal Country Strike Team work plan, which include...
---
CenExel acquires Florida research firm
CenExel Clinical Research, Inc., a Salt Lake City-based company that specializes in the medical and scientific support for the design and execution of clinical trials, has acquired Research Centers of America (RCA) in Hollywood, Florida. The acquisition brings to five the nu...
---
SL Mattress to make Restonic
Utah-based Salt Lake Mattress & Mfg. Co. has reached a licensing agreement with Restonic Mattress Corp. under which the Salt Lake bedding company will begin manufacturing Restonic products and distributing to retailers in the Intermountain West. Buffalo, New York-based ...
---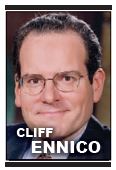 Succeeding in Your Business: Breaking up (without an agreement) is hard to do
By Cliff Ennico "I am the 80 percent owner of a limited liability company (LLC) that runs an Internet marketing and website design firm. I basically do all of the work. My 20 percent partner only functions as a part-time intern, gofer, secretary or administrative assistant. We re...
---

Healthcare Insurance & Benefits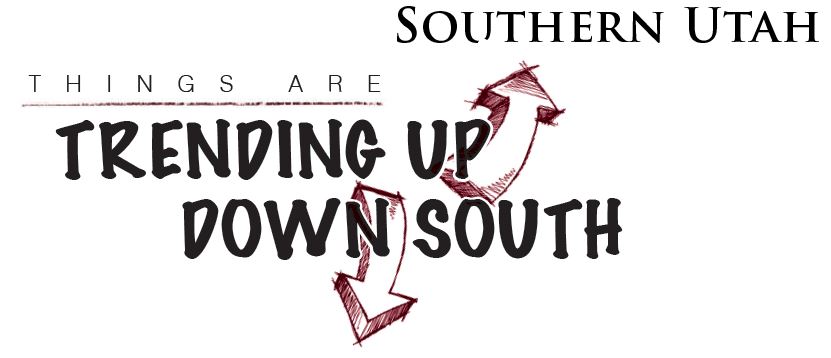 Things are TRENDING UP DOWN SOUTH
The strength of Utah's Dixie is in its planning By Chris Knoles Born in 1850 in Switzerland, 9-year-old John Stettler Stucki arrived in Salt Lake City after walking across the plains with his family and other pioneer settlers. His time in northern Utah was short, as Brigham ...
---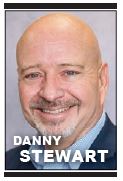 Cedar City has some real advantages
By Danny Stewart In January 2017, Gov. Gary Herbert challenged Utah businesses to create 25,000 jobs in the state's rural counties by the end of 2020. The Cedar City area took that challenge seriously. In just two years from the governor's reque...