http://slenterprise.com
801-533-0556
---
This week in The Enterprise
Monday, December 9, 2019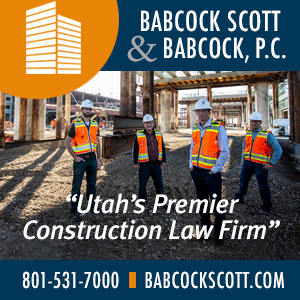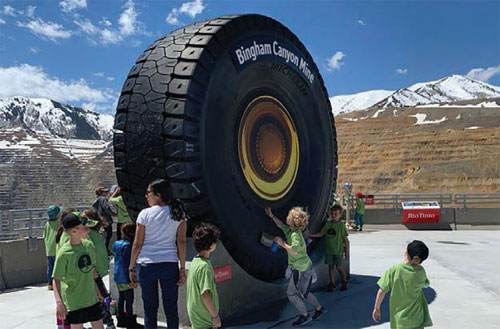 Rio Tinto bets on copper, invests $1.5 billion in Salt Lake Co. mine
By John Rogers Miners at the Kennecott Copper Mine in southwest Salt Lake County won't need to worry about their jobs going away anytime soon. The operation's owner, global mining giant Rio Tinto, announced last week that it will invest $1.5 billion in the mine, a move that will...
---
Northern Utah economic effort off to good start
By Brice Wallace A joint effort to boost economic development in Northern Utah continues to advance, apparently with early positive results. And that has happened despite having no name, logo or website. "I think we're ahead of schedule," Chris Roybal, executive director of the ...
---
Federal grant will help Weber State's entrepreneurs with early-stage startups
Weber State University has gotten a federal financial boost to help early-stage entrepreneurs advance their startups. The U.S. Department of Commerce's Economic Development Administration (EDA) has awarded a $718,968 grant to WSU to help develop a new training program for the Ogd...
---
Podium tops list of Utah's fastest-growing companies
Podium, a Lehi-based interaction management platform for local businesses, tops the rankings of the Utah 100, a list of the fastest-growing Utah companies, compiled by MountainWest Capital Network. "We commend Podium for its tremendous growth this year and the impact it has made ...
---
Education software company Instructure acquired by Chicago equity firm
Education technology company Instructure has been acquired by Thoma Bravo LLC, a Chicago-based private equity investment firm, in an all-cash transaction that values Salt Lake City-based Instructure at an aggregate equity value of approximately $2 billion. As part of the ter...
---
Co-founder Pestana named ObservePoint CEO
ObservePoint, a Provo-based developer of marketing analytics software, has announced that it has named co-founder John Pestana as the company's new CEO. He succeeds fellow co-founder Rob Seolas in the post. Seolas will remain on ObservePoint's board of directors. "I am ...
---
Canopy names Davis Bell to lead company
Canopy, a Lehi-based developer and marketer of practice management software for tax professionals, has named Davis Bell as its new CEO, succeeding founder Kurt Avarell, who served in the role since 2014. Bell has held leadership roles in operations, product, sales, strategy and f...
---
National kudos show Eccles School is a great place to get your MBA
Both of the University of Utah's David Eccles School of Business' MBA programs have recently received national accolades. The full-time MBA program received a No. 6 ranking for entrepreneurship by Bloomberg Businessweek in its listing of the 2019-2020 Best B-School...
---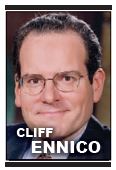 Succeeding in Your Business: When SAFEs aren't so safe, Part 1 of 2
By Cliff Ennico "I am a successful entrepreneur who has decided to make an angel investment in a small startup company. "I asked for preferred stock in the company, but the founders have offered me something called a SAFE instead. I've read the paperwork, and I confess I'm a bit ...
---

Healthcare Insurance & Benefits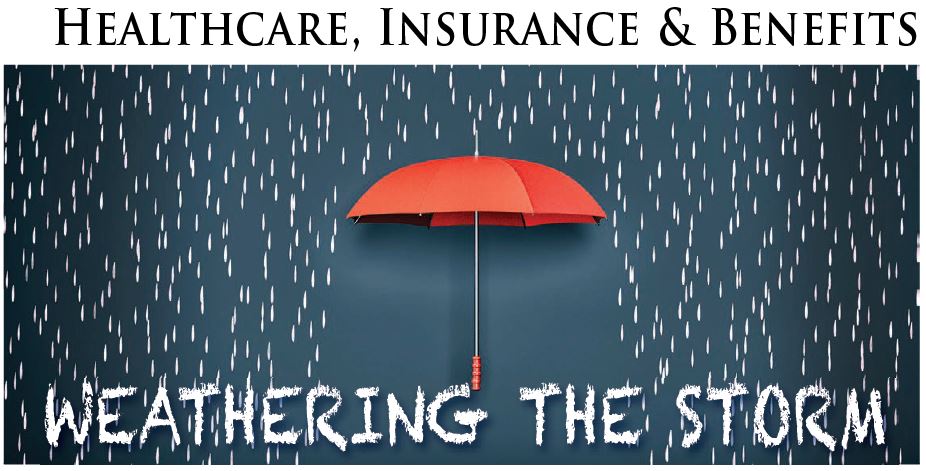 Weathering the Storm: How would your business be affected if you were faced with a lawsuit that exceeded your insurance limits?
By Jared Johnstone Steve and Lisa dreamed for years of running a pizzeria. After years of saving, researching business strategies and experimenting with recipes, they finally opened S&L's Pizza Place. Shortly after celebrating their fifth year in business, Steve and Lisa rece...
---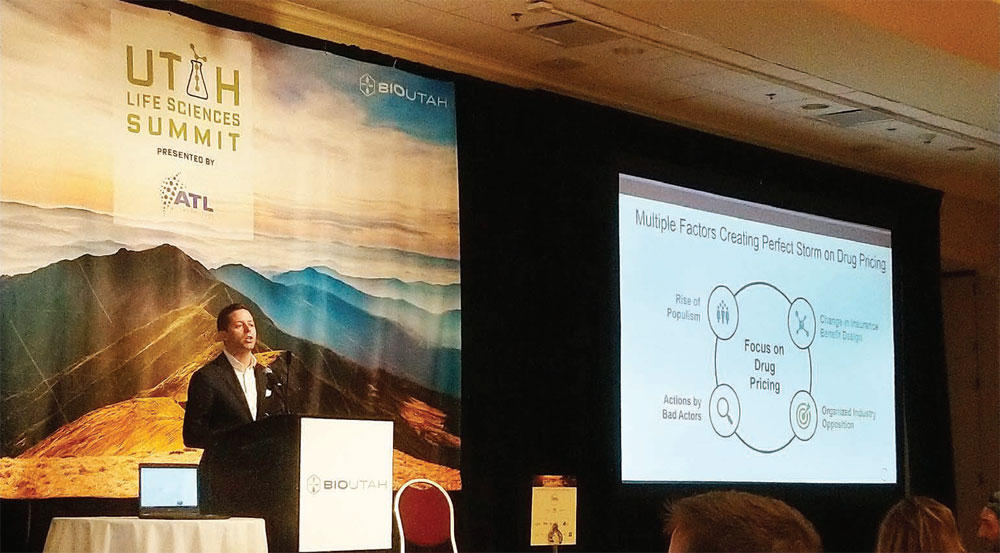 Despite advances in healthcare, high out-of-pocket expenses are still causing struggles for some patients
By Brice Wallace Exciting innovation and advancements in healthcare are profound and massive financial elements inside the system are shifting, but Scott LaGanga worries that one group is struggling: patients.Speaking recently in Salt Lake City, LaGanga, senior vice presiden...
---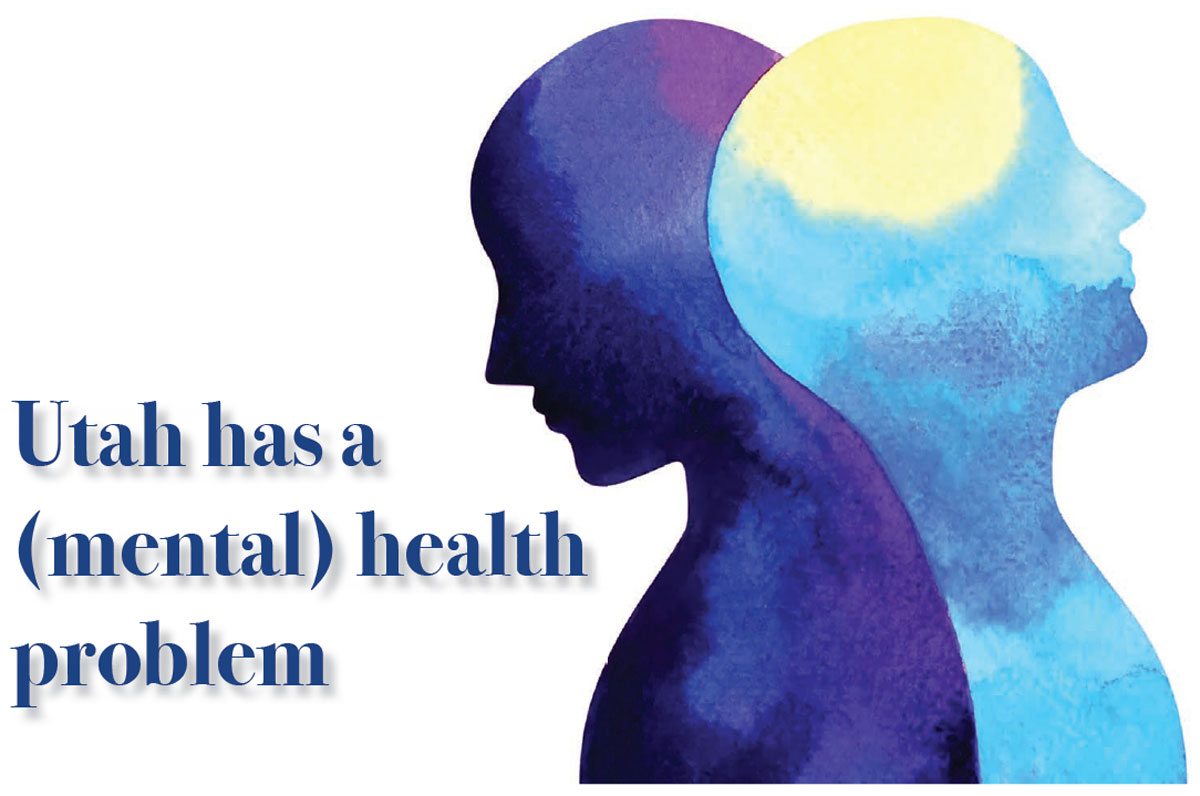 Utah has a (mental) health problem
By John Roble Utah, we have a problem. The state of our mental health is poor - and we need to talk about it. According to a study in August from the Kem C. Gardner Policy Institute at the University of Utah, the state ranks dead last when it comes to mental health - worse than a...
---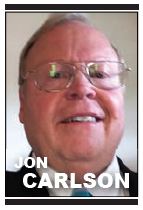 Key healthcare trends that impact healthcare real estate decisions
By Jon H. Carlson On the consumer side, healthcare costs represent almost 18 percent of GNP in the U.S., which is far higher than other industrialized nations around the world. The reasons are legion, but will not be the focus of this article. To add insult to injury, overall hea...
---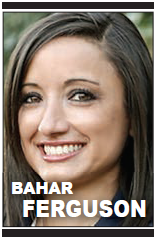 HealthCare & Technology
By Bahar Ferguson As we approach the topic of technology, we often discuss how the advancement of technology is making our lives better. Whether that is ber helping us find a ride, our cellphones capturing that scenic photo or air-conditioned comforters keeping us at just the rig...
---
Calendar Highlights
Calendar listings are provided as a free service to our readers. Information about upcoming events may be sent to brice@slenterprise.com. The submission deadline is one week before publication. See the full calendar.
19th Annual Summit Director & Officer (D&O) Training Conference - December 12-13
Presented by Diversified Insurance Group and designed for board chairs, corporate directors and senior executive officers of publicly traded, pre-IPO and private companies to gain insight and receive instruction from nationally recognized experts and thought leaders on best practices and strategies to improve boardroom performance. Location is Montage Deer Valley Resort, 9100 Marsac Ave., Park City. Cost is $600. Details are at https://www.summitconf.org/registration.
---
Annual Holiday Party and Networking Luncheon - December 12
A Davis Chamber of Commerce event. Location is Boondocks Fun Center, 525 Deseret Drive, Kaysville. Cost is $20. Details are at davischamberofcommerce.com.
---
Utah Economic Outlook & Public Policy Summit 2020 - January 17
Hosted by the Salt Lake Chamber, in collaboration with the Kem C. Gardner Policy Institute at the University of Utah. Location is Salt Lake City Marriott Downtown at City Creek, 75 S. West Temple, Salt Lake City. Cost is $80 for members, $100 for nonmembers ($10 early-bird member discount before Dec. 20). Details are at slchamber.com.
---


JOIN US ON FACEBOOK

FOLLOW US ON TWITTER

SEND US AN EMAIL