http://slenterprise.com
801-533-0556
---
This week in The Enterprise
Monday, December 2, 2019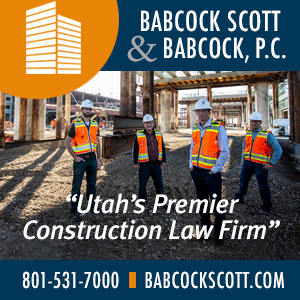 Better engagement would mean better outcome for Utah farmers
By Brice Wallace "Connect" was the theme of the recent Utah Farm Bureau Federation convention, and the event's general session featured several calls for better engagement. Leaders of the federation, the Utah Department of Agriculture and Food and the Utah Department of Natural R...
---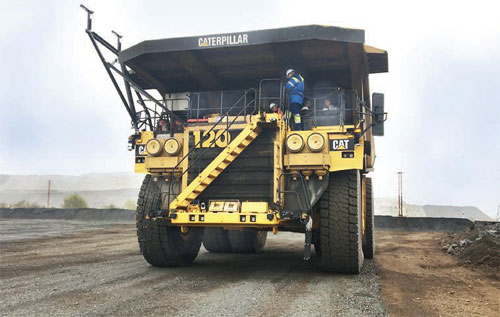 Cache Valley firm automating iron mine trucks in Ukraine
Washington isn't the only place that news about Ukraine is being made. A Utah company is deeply involved in the automation of an iron ore mine near the mining town of Horishni Plavni in central Ukraine. ASI Mining, a subsidiary of Autonomous Solutions Inc. (ASI), located in Mendo...
---
There might be another recession, but we're not ready
When the next recession hits, as much as half of today's business workforce won't be ready. That's according to new research from Provo-based VitalSmarts, a leadership training company. VitalSmarts surveyed business leader who say nearly half of their employees don't have th...
---
Franklin Covey founder Hyrum Smith dies
Hyrum W. Smith, renowned speaker, entrepreneur, author and philanthropist who co-founded Franklin Covey Co. nearly four decades ago, has died of cancer in St. George. He was 76. "We extend our deepest heartfelt sympathies and condolences to Gail and the family," said Franklin Cov...
---
EverWoke 'Startup of the Year'
Lehi's EverWoke, developer and marketer of a cloud-based trucking logistics automation platform, has been named Startup of the Year for 2019 by Logistics Tech Outlook magazine. Selection was based on industry innovation and the ability to tackle the industry's toughest problems, ...
---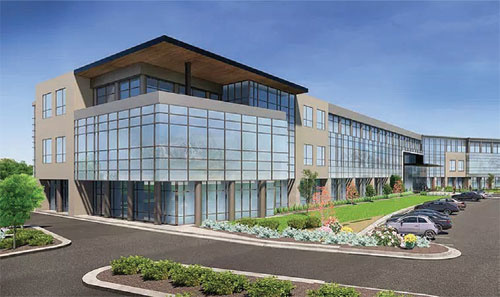 Qualtrics' 190,000-sq.-ft. expansion includes huge daycare facility
New details have been announced by Qualtrics about the doubling of the size of its co-headquarters in Provo, including an on-site, tech-focused daycare for more than 250 children.The company will add over 150,000 square feet of office space and 40,000 square feet for the daycare ...
---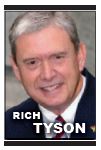 Make sure you eliminate employee misperceptions about holiday gifts
By Richard Tyson At this time of year, gift-giving is customary. Recipients include, of course, family and friends, as well as those who contribute to the success of our businesses. Valued customers, vendors and others who support and sustain us often receive gifts during the hol...
---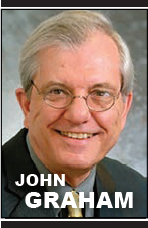 Here are the reasons that salespeople don't make more sales
By John Graham Things don't go well for some salespeople. Simply put, they say they want to sell, but their numbers tell a different story. What's missing? What needs to change? The answer may rest in how they view their job. We can call it "task tunnel vision." It's common throu...
---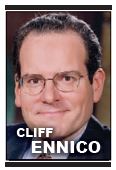 Succeeding in Your Buisness: It's important to lock up your suppliers when selling online
By Cliff Ennico "I have been selling merchandise on eBay and Amazon for some time. I would like to build a 'brand' for the merchandise that I sell, but I'm being told that the only way to do that (since I'm not the manufacturer of these goods, only the distributor) is to get an e...
---

Mining Focus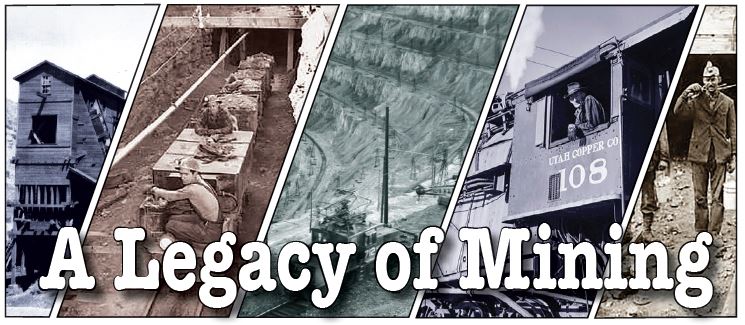 A Legacy of Mining: The mining industry has always been important to Utah's economy - and always will be
By Brian Somers Mining is a foundational industry in Utah. Circling the rotunda in the Utah State Capitol building is a cyclorama that depicts eight important scenes from Utah's territorial years. Along with depictions of pioneers building irrigation systems and t...
---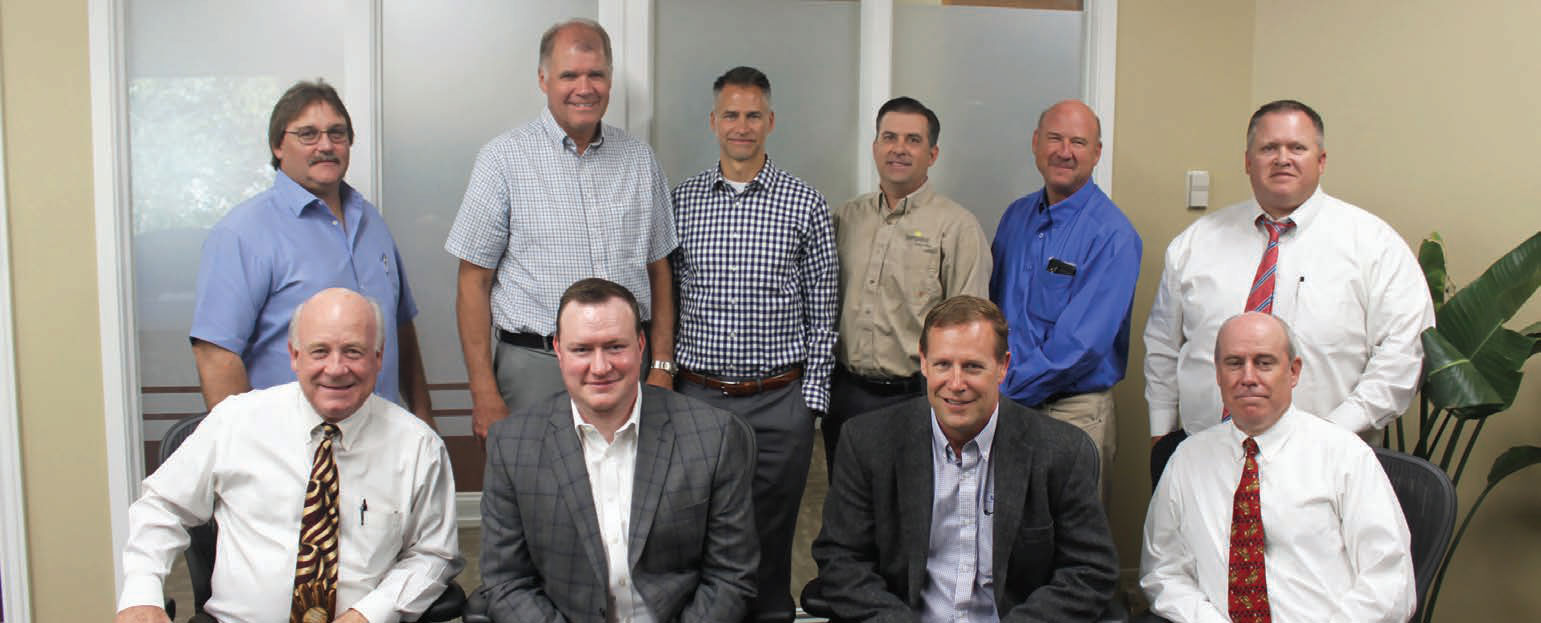 MINING ROUNDTABLE: The State of Our Industry
PARTICIPANTS: Bradley Babcock, Cementation AG; Brian Babcock, Babcock Scott & Babcock PC; Bob Babcock, Babcock Scott & Babcock PC; Lennie Boteilho, Ames Construction; Jed Iverson, Brahma Group; Jared Jackson, J.R. Simplot Co.; Greg Madsen, Wheeler Machinery; Brian S...
---
MINE SAFETY: The history isn't great, but statistically, it's safer to work in today's modern mines than in the neighborhood shopping mall
By Liz Radley At 10:28 on the morning of May 1, 1900, an explosion ripped through the Winter Quarters No. 4 mine near Scofield. Many miners died instantly from the blast, and many more in the connected Winter Quarter No. 1 died from toxic gases as they tried to escape.At least 20...
---
Calendar Highlights
Calendar listings are provided as a free service to our readers. Information about upcoming events may be sent to brice@slenterprise.com. The submission deadline is one week before publication. See the full calendar.
Holiday Open House - December 3
Hosted by the Salt Lake Chamber, Downtown Alliance, Women's Business Center of Utah and Women's Leadership Institute. Location is the Salt Lake Chamber, 175 E. 400 S., Suite 600, Salt Lake City. Free, but registration is required. Details are at slchamber.com.
---
WBN Christmas Luncheon - December 6
A Utah Valley Chamber event. Location is Thanksgiving Point, Garden Room, 3003 Thanksgiving Way, Lehi. Cost is $30. Details are at thechamber.org.
---
Second Annual "Best of Holladay" Awards Ceremony and Chamber Holiday Party - December 6
A Holladay Chamber of Commerce event. Location is City Hall, Big Cottonwood Room, 4580 S. 2300 E., Holladay. Details are at holladaychamber.com.
---
Utah Gubernatorial Candidates - December 9
A Wasatch Business Series event. Location is Residence Inn by Marriott, 171 E. 5300 S., Murray. Open to everyone. Cost is $20 (prepayment is required). Details are at murraychamber.org.
---
Second Annual WIB Christmas Party - December 9
A South Jordan Chamber of Commerce event. Location is Lucienne Salon Spa Boutique, 10690 S. River Front Parkway, South Jordan. Cost is $15 for members, $20 for nonmembers. Attendees are asked to bring an auction item (all funds go to the Jordan Education Foundation Christmas for Kids program). Details are at southjordanchamber.com.
---


JOIN US ON FACEBOOK

FOLLOW US ON TWITTER

SEND US AN EMAIL