https://slenterprise.com
801-533-0556
---
This week in The Enterprise
Monday, November 25, 2019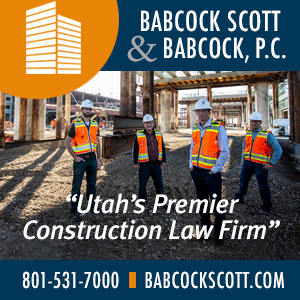 Amazon tech arm bringing 300 jobs to Utah
By Brice Wallace An Amazon subsidiary will expand its operations in Utah and will create 300 jobs over the next decade. Amazon Web Services (AWS) made the announcement after being approved for a tax credit incentive by the Governor's Office of Economic Development (GOED) board a...
---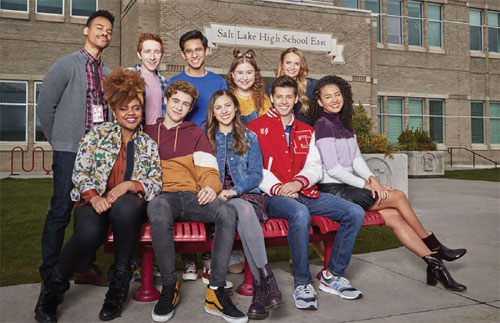 'High School Musical' back in Utah
The state of Utah, Salty Pictures Inc. and Disney will continue to make beautiful economic music.The second season of "High School Musical: The Musical: The Series" will shoot in Utah next year, continuing a string of "High School Musical" productions shot in the state since 2005...
---
Unemployment goes down to 2.5% in Utah
If you want a job in Utah, you should be able to find one because the state's employers just keep putting people to work. Utah's unemployment rate dropped another two-tenths of a percent last month, according to numbers released by the Department of Workforce Services (DWS). The ...
---
Tourism means $9.75B in revenue, $1.28B in taxes and 136,000 jobs
Travelers to Utah spent a record $9.75 billion in the state in 2018 and generated an estimated $1.28 billion in total state and local tax revenue, according to a recent study released by the Kem C. Gardner Policy Institute of the Eccles School of Business at the University of Uta...
---

People's Intermountain changes name to Altabank
People's Intermountain Bank, which has been operating as Bank of American Fork, Lewiston State Bank and People's Town and Country Bank, has announced that it is changing its name to Altabank. The rebranding unifies the different operating units into a single name, clarifying the ...
---
Unemployment tax rates drop for employers for sixth year
For the sixth consecutive year, Utah's Division Workforce Services has announced that Utah employers in 2019 will pay less unemployment insurance tax than the previous year in. Utah is projected to collect $156 million, which is approximately $198 million less than the $354 milli...
---
Ohio firm acquires Premier Building Supply
American Fork-based Premier Building Supply LLC has been acquired by Installed Building Products Inc. of Columbus Ohio. Premier is an installer of insulation and garage doors for residential customers. Installed Building Products is primarily an insulation contractor. Founded in ...
---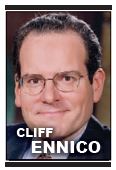 Succeeding in Your Business: Are you smart or educated? There really is a difference
By Cliff Ennico I was extremely touched to receive an email from a young lady in India who had read and was reacting to a column I wrote years ago called "The Trouble with Kids Today." In the column, I commented on the lack of entrepreneurial spirit and drive in a younger generat...
---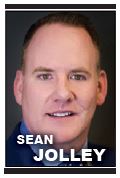 Consider affordability, simplicity and predictability when choosing health plan
By Sean Jolley The open enrollment period for selecting a 2020 Affordable Care Act (ACA) health plan is now underway. This year, Utahns have five insurance carriers to choose from, including Molina; SelectHealth; University of Utah Health Plans; Bridge-Span, which is rejoining Ut...
---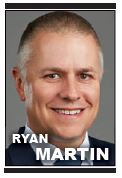 Financial wellness should be part of your small-business strategy
By Ryan Martin When most people think about wellness, not surprisingly, what comes to mind first are topics like mental and physical health, work/life balance and mindfulness. But financial wellness is a key contributor to overall happiness. In fact, financial stressors tend to h...
---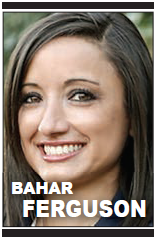 Business Tech: You don't have to break the bank to get cool tech in your next car
By Bahar Ferguson There is no doubt that today's technology is amazing. With technology by our side, we can achieve almost anything. In fact, technology is so amazing that it can almost help that car next to you turn on its blinkers as it cuts you off. Since automatic b...
---
Calendar Highlights
Calendar listings are provided as a free service to our readers. Information about upcoming events may be sent to brice@slenterprise.com. The submission deadline is one week before publication. See the full calendar.
Holiday Open House - December 3
Hosted by the Salt Lake Chamber, Downtown Alliance, Women's Business Center of Utah and Women's Leadership Institute. Location is the Salt Lake Chamber, 175 E. 400 S., Suite 600, Salt Lake City. Free, but registration is required. Details are at slchamber.com.
---
WBN Christmas Luncheon - December 6
A Utah Valley Chamber event. Location is Thanksgiving Point, Garden Room, 3003 Thanksgiving Way, Lehi. Cost is $30. Details are at thechamber.org.
---
Second Annual "Best of Holladay" Awards Ceremony and Chamber Holiday Party - December 6
A Holladay Chamber of Commerce event. Location is City Hall, Big Cottonwood Room, 4580 S. 2300 E., Holladay. Details are at holladaychamber.com.
---
Utah Gubernatorial Candidates - December 9
A Wasatch Business Series event. Location is Residence Inn by Marriott, 171 E. 5300 S., Murray. Open to everyone. Cost is $20 (prepayment is required). Details are at murraychamber.org.


JOIN US ON FACEBOOK

FOLLOW US ON TWITTER

SEND US AN EMAIL