https://slenterprise.com
801-533-0556
---
This week in The Enterprise
Monday, October 28, 2019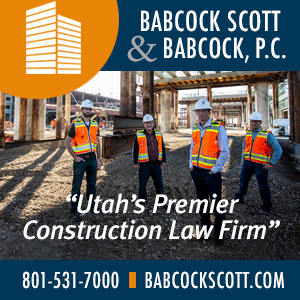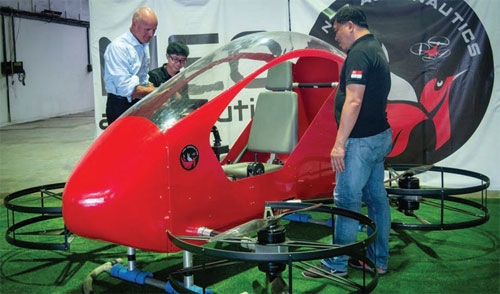 Utah helping in development of personal air vehicle usage
By Brice Wallace If a Singaporean company has its way, in a few years people will look up in the sky and see not a bird, not a plane, but instead a bunch of PAVs.That company, NEO Aeronautics, is getting help from Utah state government in its quest to test and deploy PAVs, o...
---
Jobless rate still dropping, now sitting at 2.7%
Economists' opinions vary on what constitutes effective full employment, but the range - usually between 4.1 percent and 4.7 percent, according to the U.S. Federal Reserve - certainly puts Utah in the "fully employed" category. The state's jobless rate dropped another one-tenth o...
---
Zions to cut 5% of its workforce, close branches
Zions Bancorporation NA, one of Utah's hallmark public companies, will cut 5 percent of its workforce and will have what one bank official describes as "a modest trimming" in the number of its bank branches. The Salt Lake City-based company made no mention of those activities in ...
---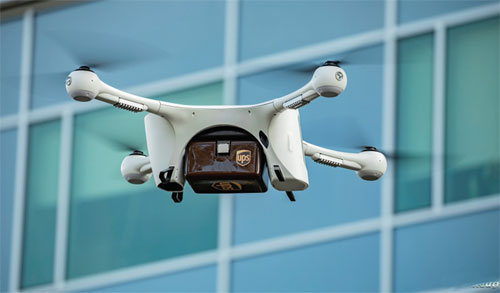 Medical supply delivery drones will soon be zipping among the UofU hospitals and clinics
In the healthcare environment, life and death can come down to a matter of minutes - even seconds. On a large medical campus, such as the one at University of Utah Health, the delivery of medical samples, instruments, supplies, drugs and human tissue can take up a lot of that val...
---
Workfront buys Boston firm
Workfront, a Lehi-based work management application developer, has acquired goal-management software marketer Atiim. With the addition of Atiim, based in Boston, Workfront will add Workfront Goals to its product offerings by early 2020. The company said its new software will help...
---
Utah solar installations sold
First Solar Inc., a worldwide developer of solar generation installations based in Tempe, Arizona, has sold its Cove Mountain and Cove Mountain 2 projects in Iron County to D.E. Shaw Renewable Investments (DESRI) of New York City. The two solar installations are currently under c...
---
Matin tabbed to head Avetta
Orem-based Avetta, a developer and marketer of cloud-based supply chain risk management software, has named Arshad Matin as president and CEO. The company's board of directors said the move is effective immediately. Matin will also become a member of the board. Matin succeeds Joh...
---
CORPORATE FINANCIAL REPORTS 10-28-19
The following are recent financial reports as posted by selected Utah corporations: Zions Zions Bancorporation NA, based in Salt Lake City, reported net earnings applicable to common shareholders of $214 million, or $1.17 per share, for the third quarter ended Sept. 30. That...
---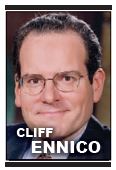 Succeeding in Your Business: Reviving the 'Walking Dead' corporation
By Cliff Ennico "In the late 1990s, I invented a product for the healthcare industry. I obtained patents for the product and registered trademarks for the product name. I even formed a corporation in Delaware and registered it in Texas, where my husband and I were living at that ...
---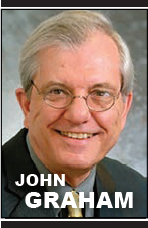 Don't let the allure of the low-hanging fruit hold back your sales career
By John Graham When things aren't going well, salespeople often give in to the quick and easy sale in an effort to get through the troublesome "dry spells." Others become so addicted, they never reach higher. It's easy to fall under the spell of the lure of "low-hanging fru...
---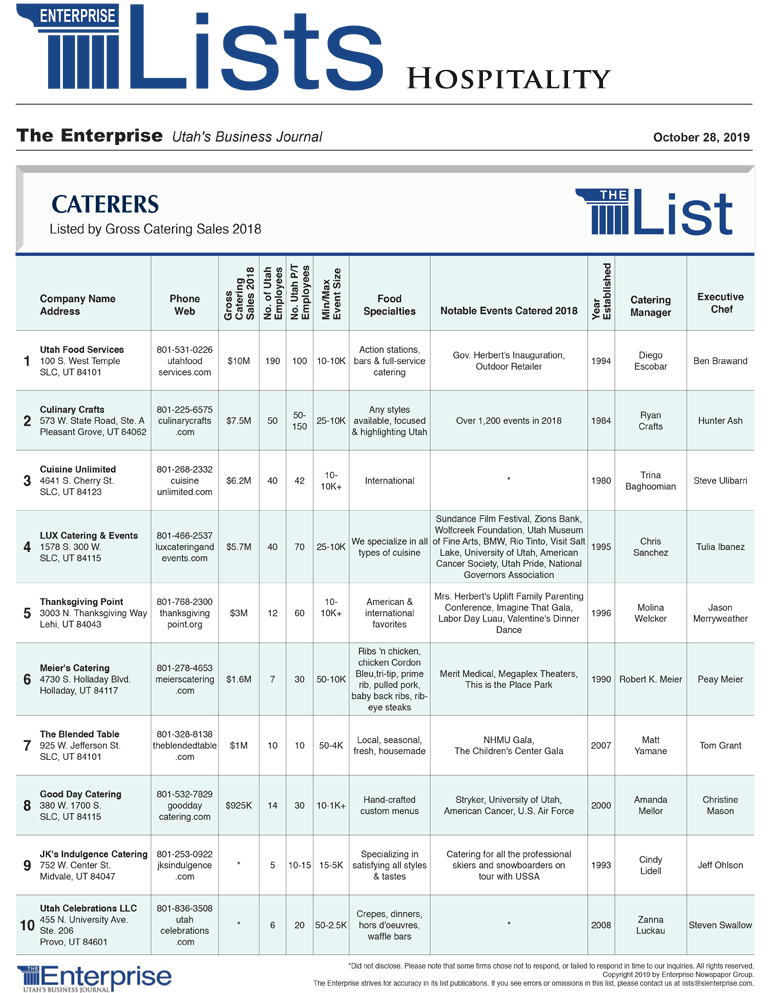 Hospitality Lists
See our lists of hospitality providers....
---
Calendar Highlights
Calendar listings are provided as a free service to our readers. Information about upcoming events may be sent to brice@slenterprise.com. The submission deadline is one week before publication. See the full calendar.
Utah Diplomatic Conference on International Trade Relations - November 4
A Utah Valley University event. Speakers include David Utrilla, president, Utah Consular Corps; Christina J. Hernandez, regional director, Office of Foreign Missions, U.S. Department of State; Shelby Daiek, director, Utah Export Assistance Center, U.S. Commercial Service; Franz Kolb, director of diplomacy and protocol, Governor's Office of Economic Development; Miles Hansen, president and CEO, World Trade Center Utah; Saeed Moaveni, dean, College of Engineering and Technology, Utah Valley University; and Vicki Bennett, director for sustainability and environment, Salt Lake City. Event also includes opening plenary session, presentations by foreign diplomats and network roundtables. Location is Sorensen Student Center, Utah Valley University, 800 W. University Parkway, Orem. Free. Registration is required and can be completed at www.uvu.edu/global.
---
2019 Utah Life Sciences Summit - November 7
A BioUtah event. Keynote presenter is Rich McKeown, co-founder and chairman of Leavitt Partners. Event also will feature a live video stream from Jeff Shuren, director of the Center for Devices and Radiological Health at the U.S. Food and Drug Administration. Location is Marriott Downtown at City Creek, 75 S. West Temple, Salt Lake City. Early-bird cost (through Oct. 15) is $225 for members, $300 for nonmembers. Details are at https://members.bioutah.org/events/details/2019-utah-life-sciences-summit-attendee-registration-5015
---
2019 Utah Life Sciences Summit - November 7
A BioUtah event. Keynote presenter is Rich McKeown, co-founder and chairman of Leavitt Partners. Event also will feature a live video stream from Jeff Shuren, director of the Center for Devices and Radiological Health at the U.S. Food and Drug Administration. Location is Marriott Downtown at City Creek, 75 S. West Temple, Salt Lake City. Early-bird cost (through Oct. 15) is $225 for members, $300 for nonmembers. Details are at https://members.bioutah.org/events/details/2019-utah-life-sciences-summit-attendee-registration-5015


JOIN US ON FACEBOOK

FOLLOW US ON TWITTER

SEND US AN EMAIL