http://slenterprise.com
801-533-0556
---
This week in The Enterprise
Monday, October 21, 2019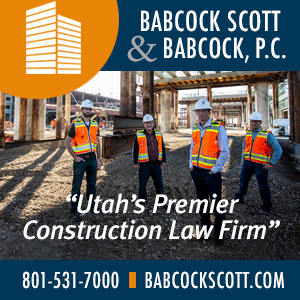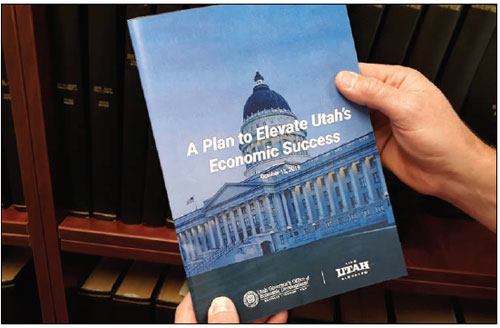 State releases 'roadmap' for future economic development
Brice Wallace The captain of "Team Utah" has unveiled a new playbook.The team name often has been applied to organizations working to boost Utah's economic development, and the Governor's Office of Economic Development - the team's captain, so to speak - last week released a...
---
Housing prices cause CPI drop for September
Housing prices took a major dip from August to September, causing the Zions Bank Wasatch Front Consumer Price Index (CPI) to drop 0.4 percent. While most prices rose slightly in September, prices in the housing sector fell 1.6 percent - the largest single-month drop for the secto...
---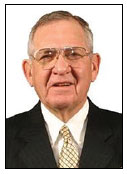 'One of a kind': 'Mr. Mac' Christensen dies at age 85
His retail clothing stores have been dressing Latter-day Saint missionaries - and countless Utah businessmen - in two-pant suits for more than a half a century. Mac "Mr. Mac" Christensen died on Oct. 11 in Salt Lake City at the age of 85.Fred Macray Christ-ensen was the foun...
---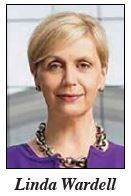 Salt Lake Chamber names Wardell 2019 Athena Leadership Award recipient
The Salt Lake Chamber has announced that Linda Wardell, general manager of City Creek Center, will receive its 2019 Athena Leadership Award. Wardell will be honored at the 43rd Annual Women & Business Conference and Athena Awards Luncheon on Nov. 12 at the Gran...
---
Lindon-based BambooHR tabs Rencher CEO
BambooHR, a Lindon-based human resources software developer and marketer, has named Brad Rencher as CEO. The move will allow co-founders Ben Peterson and Ryan Sanders to focus on strategic oversight and corporate direction as co-chairmen of the BambooHR board of directors, the co...
---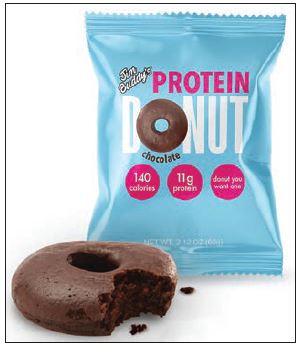 Doughnut firm moves from U.K. to Park City
Jim Buddy's Protein Donuts, a maker and marketer of what the company bills as a high-protein, low-calorie line of doughnuts, has moved its headquarters from London, England, to Park City and launched sales in the United States. Mike Fulton, former director of sales at California-...
---
Sales of million-dollar homes on the rise along the Wasatch Front
The Wasatch Front's appealing economy and quality of life are boosting the sales of million-dollar homes, according to new numbers from the Salt Lake Board of Realtors. In the first eight months of 2019 there were 268 sales of million-dollar homes along the Wasatch Front (Salt La...
---
Amazon hiring 700 at its SLC fulfillment center
Amazon is hiring for more than 700 full-time positions at its Salt Lake City Fulfillment Center for a variety of roles, the company said last week. Employees will play integral roles within Amazon's customer fulfillment operations - everything from receiving inventory to pic...
---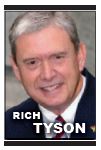 Taking a chance: Life, liberty and the pursuit of opportunity risks
By Richard Tyson An Arabian proverb states, "Four things come not back - the spoken word, the sped arrow, the past life and the neglected opportunity." We live in an inherently risky world, and that can make us fearful. It can even paralyze us. The media bring us news every day o...
---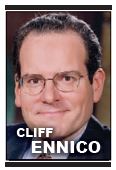 Succeeding in Your Business: Do you really need a business plan for your startup?
By Cliff Ennico "I am new to this country and am taking a class in the evenings on how to start my own business. I understand that you need a tax ID number and that it's a good idea to form a corporation or limited liability company (LLC) to protect myself from lawsuits. At what ...
---

Technology Focus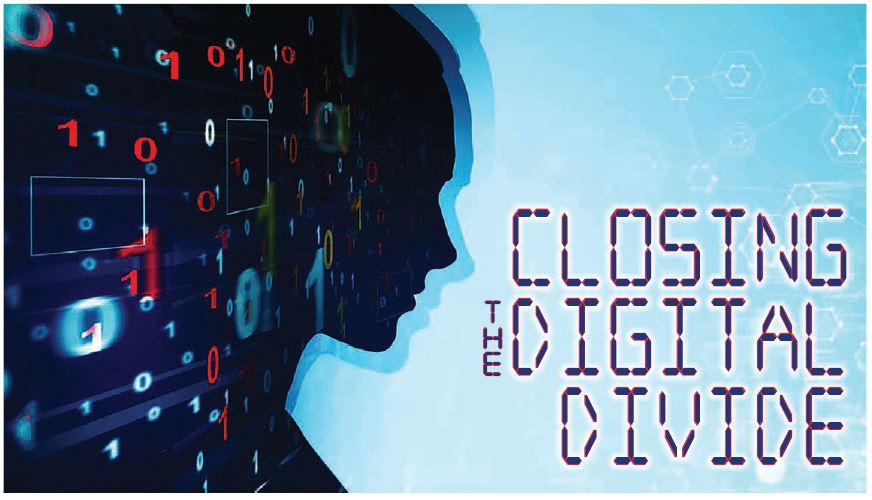 Closing the Digital Divide: The coming tech revolution will open immense opportunities for women in STEM positions
By Brice Wallace In a world on the brink of a new Industrial Revolution, Tami Erwin wonders, "Are we dreaming big enough?"That question was at the heart of her remarks at the recent Women Tech Awards event in Salt Lake City. Erwin, executive vice president and group CEO of V...
---

Keeping up with technology for an easier and more enjoyable life
By Bahar Ferguson The evolution of technology has brought along a lot of changes for the consumer experience. One of these changes is saturation. The number of tech companies and the tech they offer can be overwhelming. This flooding of advancement makes it difficult to keep up t...
---

Mapping Human Biology: Salt Lake City's Recursion Pharmaceuticals is striving to create the first truly technology-enabled drug-creating company
By Brice Wallace Recursion Pharmaceuticals is emphasizing the "tech" in "biotech."The Salt Lake City-based company is at the forefront of trying new ways to leverage artificial intelligence, automation and experimental biology to produce data that can eventually lead to the ...
---
University of Utah engineers develop thin, lightweight lens that could produce slimmer smartphone cameras, longer-flying drones
As thinner and thinner smartphones hit the market, one thing still ruins the slim profile - the bump on the back caused by the camera lens. University of Utah electrical and computer engineering scientists think they have solved that problem. A team of UofU researchers have ...
---
Calendar Highlights
Calendar listings are provided as a free service to our readers. Information about upcoming events may be sent to brice@slenterprise.com. The submission deadline is one week before publication. See the full calendar.
Utah Outdoor Recreation Summit - October 22-24
With the theme "Roots & Routes: Preserving Our Past and Forging Our Future." Location is Dixie Center, 1835 S. Convention Center Drive, St. George. Cost is $155. Details are utahoutdoorsummit.com.
---
2019 Women Empowered Conference - October 22
With the theme "Rise Up," an Ogden-Weber Chamber of Commerce event. Location is Ogden Eccles Conference Center, 2415 Washington Blvd., Ogden. Cost is $65 for WIB members, $75 for general attendees. Details are at ogdenweberchamber.com.
---
Utah Outdoor Recreation Summit - October 22-24
With the theme "Roots & Routes: Preserving Our Past and Forging Our Future." Location is Dixie Center, 1835 S. Convention Center Drive, St. George. Cost is $155. Details are utahoutdoorsummit.com.
---
2019 Utah Life Sciences Summit - November 7
A BioUtah event. Keynote presenter is Rich McKeown, co-founder and chairman of Leavitt Partners. Event also will feature a live video stream from Jeff Shuren, director of the Center for Devices and Radiological Health at the U.S. Food and Drug Administration. Location is Marriott Downtown at City Creek, 75 S. West Temple, Salt Lake City. Early-bird cost (through Oct. 15) is $225 for members, $300 for nonmembers. Details are at https://members.bioutah.org/events/details/2019-utah-life-sciences-summit-attendee-registration-5015
---


JOIN US ON FACEBOOK

FOLLOW US ON TWITTER

SEND US AN EMAIL