https://slenterprise.com
801-533-0556
---
This week in The Enterprise
Monday, October 14, 2019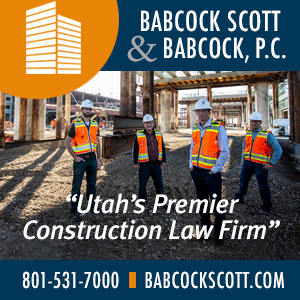 Amer Sports to expand operations in Utah
By Brice Wallace Amer Sports will grow its North American headquarters in Ogden and add 110 high-paying jobs over the next five years. The company made the announcement last week after being approved for a $228,161 tax credit incentive by the Governor's Office of Economic De...
---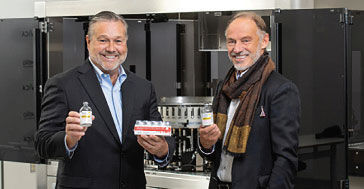 After much fanfare, Civica begins delivery on generic drug promise
Just one year after its announced launch, Civica Rx has delivered on its promise to supply hospitals with generic medications at lower costs. Fed up with the high cost of drugs and ongoing shortages, particularly for drugs that have been around for years, Salt Lake City-based Int...
---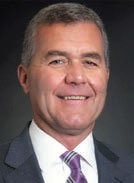 Olson to lead Jazz, Miller entertainment
A 25-year veteran of the Larry Miller organization has been named president of Larry H. Miller Sports & Entertainment (LHMSE) and the Utah Jazz. Jim Olson, who has been the executive vice president for LHMSE and president of Vivint Smart Home Arena, assumed the position last ...
---
Utahns' tax burden continues to drop
The tax burden on the average Utahn in 2016 was the lowest in 25 years, according to a Utah Foundation report released last week. "A Lighter Load: Utah's Changing Tax Burden" looks at data over a 24-year span from 1993 to 2016, the latest year for which full data is available.&nb...
---
DoTerra donation to UVU will be $17.7M over 10 years
DoTerra, a Pleasant Grove-based essential oils company, has presented Utah Valley University with the institution's second-largest donation. Part of a 10-year agreement, the contributions includes donations from doTerra worth $17.7 million. A large portion of the donation will su...
---
Women Tech Council announces 2019 winners of Women Tech Awards
The Women Tech Council (WTC) announced its 2019 recipients of the Women Tech Awards at an event last week in Salt Lake City. The awards program is designed to recognize women across all technology disciplines who are leading and founding technology companies; trailblazing new pat...
---
Fabian VanCott acquires Sloan & Sloan
Salt Lake City-based law firm Fabian VanCott has acquired estate, tax and business planning firm Sloan & Sloan. Fabian VanCott said the Salt Lake City firm will help round out its tax and estate planning practice group. Sloan & Sloan is made up of seven attorneys headed b...
---
Sandy-based Cityworks bought by Cal. firm
Azteca Systems LLC, which does business as Cityworks in Sandy, has been acquired by Trimble, a global positioning and robotic optical surveying instrument company based in Sunnyvale, California. Cityworks is a provider of enterprise asset management (EAM) software for utilities a...
---
D.C. hospital is first to use Utah- developed AR surgical system
Springville-based image processing company Novarad and George Washington University Hospital, based in Washington, D.C., have partnered to implement the country's first augmented reality (AR) medical process in a surgical setting. OpenSight Augmented Reality System, powered by Mi...
---
Hansen named CEO of Draper's Code Corp.
Code Corp., a Draper-based developer and marketer of data-capture software and hardware, has named Kent L. Hansen as CEO. Hansen comes to Code from CA Engineering, where he was a partner and president. Prior to CA Engineering, he was a senior director at 3Com Corp. Hansen wi...
---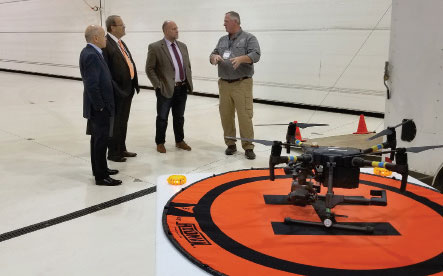 Former FAA head: Unmanned aircraft industry faces changing regulation
The regulatory effort by the Federal Aviation Administration (FAA) to deal with the rapidly expanding unmanned aircraft industry is a work in progress, according to the agency's former administrator. Michael Huerta, the head of the FAA until last year and the keynote speaker for ...
---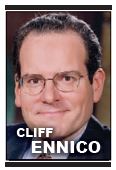 Succeeding in Your Business: Teaching lawyers about cybersecurity
By Cliff Ennico Let's face it. When it comes to professionals with technological savvy, lawyers are way, way down the list. I know lawyers who are still using Windows 98, if that gives you an idea (hey, it was a pretty good program). So it was with great trepidation ...
---
Calendar Highlights
Calendar listings are provided as a free service to our readers. Information about upcoming events may be sent to brice@slenterprise.com. The submission deadline is one week before publication. See the full calendar.
Business & Health Care Summit 2019 - October 15
A Salt Lake Chamber Event. Employers are the largest purchaser of health care in Utah, yet they have typically not played a substantial role in shaping health care policy or may not have a solid understanding of the current landscape as it relates to health care. This half-day summit will help employers become more actively engaged in the conversations around health care policy on a state and national level and ensure attendees leave with actionable steps they can implement at their organization. Details.
---
Utah Outdoor Recreation Summit - October 22-24
With the theme "Roots & Routes: Preserving Our Past and Forging Our Future." Location is Dixie Center, 1835 S. Convention Center Drive, St. George. Cost is $155. Details are utahoutdoorsummit.com.
---
2019 Women Empowered Conference - October 22
With the theme "Rise Up," an Ogden-Weber Chamber of Commerce event. Location is Ogden Eccles Conference Center, 2415 Washington Blvd., Ogden. Cost is $65 for WIB members, $75 for general attendees. Details are at ogdenweberchamber.com.
---
Utah Outdoor Recreation Summit - October 22-24
With the theme "Roots & Routes: Preserving Our Past and Forging Our Future." Location is Dixie Center, 1835 S. Convention Center Drive, St. George. Cost is $155. Details are utahoutdoorsummit.com.


JOIN US ON FACEBOOK

FOLLOW US ON TWITTER

SEND US AN EMAIL