https://slenterprise.com
801-533-0556
---
This week in The Enterprise
Monday, September 30, 2019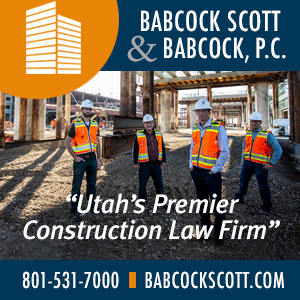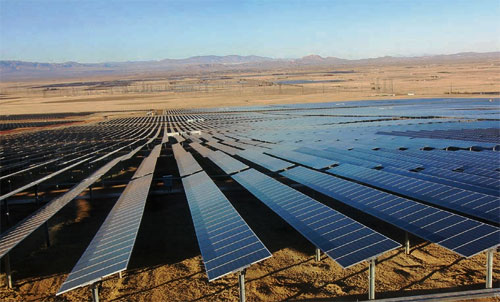 Solar goal: 20% of U.S. production by 2030
By Brice Wallace With sunny skies outside and optimism inside, proponents of solar energy outlined a plan last week calling for solar to provide one-fifth of U.S. electricity generation by 2030.Kicking off the Solar Power International gathering of about 20,000 people at the...
---
UMPA will buy electricity from ePower's Clover Creek project
Salt Lake City-based renewable energy producer sPower has entered into an agreement with the Utah Municipal Power Agency (UMPA) to provide power to the agency from a new solar installation in Juab County. UMPA is an energy co-op established in 1980 that provides power to Levan, M...
---
Jobless rate flat; Utah job creation best in country
For the third straight month, Utah's unemployment rate held steady at 2.8 percent in August, meaning just over 45,000 were out of work and actively seeking employment. The national jobless rate also remained unchanged at 3.7 percent in August. Meanwhile, the state's nonfarm ...
---
Utah consumers stay optimistic, marginally worried about China situation
Utahns may be hedging their bets a little about things like the future of business in the state, but they are still pretty optimistic about the economic situation as a whole. The Zions Bank Utah Consumer Attitude Index (CAI) increased 6.2 points to 119.3 in September, fueled main...
---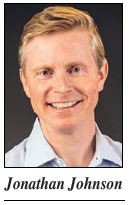 Overstock names Johnson permanent CEO
The board of directors of Salt Lake City-based online retailer Overstock.com has made the appointment of Jonathan Johnson as CEO permanent. Johnson had been serving as interim CEO since Aug. 22, when Patrick M. Byrne resigned as CEO and board member of the company following his p...
---
Collective Health opens new Lehi campus
Collective Health, a San Francisco-based company that deals in the handling of healthcare insurance, has announced its expansion with the opening of a new Customer Experience Center in Lehi. The new location will immediately employ about 100 and Collective has plans to grow to 25...
---
SBA awards WTCUtah $50,000
The U.S. Small Business Administration has announced that World Trade Center Utah (WTC Utah) will receive a $500,000 grant to support export growth among small businesses through SBA's competitive State Trade Expansion Program. This year's award to WTC Utah is...
---
Listen Tech buys Canadian firm
Bluffdale-based Listen Technologies Corp., a provider of assistive listening systems, has acquired AudioConexus Inc., a marketer of multilingual tour services based in Kingston, Ontario. AudioConexus helps sightseeing tour operators engage visitors with technology and services th...
---
Economic development report due in October
By Brice Wallace A comprehensive review of state government's economic development activities could result in minor changes rather than a comprehensive overhaul. In briefing the Governor's Office of Economic Development (GOED) board at its September meeting, Val Hale, GOED's...
---
CBRE: SLC tops nation inflexible office space growth
Salt Lake City is the fastest-growing flexible office space market in the U.S., according to a new report from commercial real estate company CBRE. Flexible office space is defined as leased space that can be converted to light industrial and then back again to office space. The ...
---
Women employees buy Sun Print Solutions
Sun Print Solutions, a West Valley City sheet-fed and digital printer, has been purchased by two of its longtime employees. Sara Deneau and Jennifer Burrell are the new owners, making the company Utah's largest women-owned printing company, the owners claim. The company, whi...
---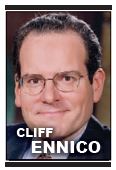 Succeeding in Your Business: You know you have a going online retail business when ...
By Cliff Ennico It's the most commonly asked question eBay and Amazon sellers ask me: "I've been selling on eBay/Amazon/Etsy/wherever for a while, but I don't know if I should treat it as a hobby or a business." Sooner or later, every online seller has to make the fateful decisio...
---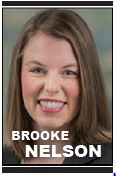 Legal Matters: Why you can't just let your third-party administrators run on autopilot
By Brooke Nelson If your company has outsourced the administration of your health or retirement plans to a service provider, you may be at more risk for liability than you think. Overseeing employee benefit plans comes with no shortage of administrative tasks. There are legal, ac...
---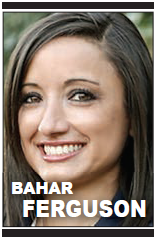 Business Tech: Are you 'living' in the 21st century or just 'existing' in it?
By Bahar Ferguson Sure, you may be living in the 21st century, but are you actually living in the 21st century? No, this isn't a trick question. Existing in the 21st century and dwelling in the 21st century are two completely different things. To find out which one you're doing, ...
---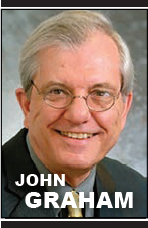 There are the nine major mistakes that can doom a company's marketing
By John Graham Marketing has never been a laidback, trouble-free game anyone can play. Today, it's far more perilous than ever, particularly since prospective customers are moving targets. Just when you think you have them figured out, they've moved on. If you don't know what the...
---
Calendar Highlights
Calendar listings are provided as a free service to our readers. Information about upcoming events may be sent to brice@slenterprise.com. The submission deadline is one week before publication. See the full calendar.
Salt Lake Chamber Annual Meeting - October 2
Location is Salt Lake Marriott Downtown at City Creek, 75 S. West Temple, Salt Lake City. Cost is $65 for members, $75 for nonmembers. Details are at slchamber.com.
---
Executive Summit - October 4
A Utah Valley Chamber event featuring more than 20 speakers. Location is Sundance Resort, Rehearsal Hall, 8841 N. Alpine Loop Road, Sundance. Cost is $295 for members, $350 for nonmembers. Details are at thechamber.org.
---
12th Annual Women Tech Awards - October 9
A Women Tech Council event. Keynote speaker is Tami Erwin, executive vice president and group CEO at Verizon Business Group. Location is Grand America Hotel, 555 S. Main St., Salt Lake City. Cost is $135 for members, $150 for nonmembers. Registration can be completed at Eventbrite.com.
---
Utah Outdoor Recreation Summit - October 22-24
With the theme "Roots & Routes: Preserving Our Past and Forging Our Future." Location is Dixie Center, 1835 S. Convention Center Drive, St. George. Cost is $155. Details are utahoutdoorsummit.com.


JOIN US ON FACEBOOK

FOLLOW US ON TWITTER

SEND US AN EMAIL