https://slenterprise.com
801-533-0556
---
This week in The Enterprise
Monday, September 23, 2019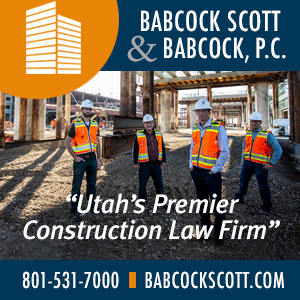 Medical cannabis laws leave employers dazed
Brice Wallace One public vote, a compromise bill, special legislative sessions and two amendments later, Utah's medical cannabis situation and its potential effects on employers remains in a haze.Hoping to clear the air a bit, Ryan Nelson, Employers Council's Utah president,...
---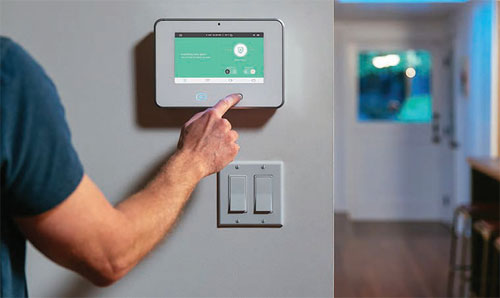 Vivint merger nets $700 million and a probable move to public
Provo-based security and home-automation giant Vivint Smart Home could be a public company later this year, thanks to a merger with Mosaic Acquisition Corp., a special-purpose company formed in October 2017 for just such an occasion - acquiring an established firm and taking...
---
Transportation, entertainment drive CPI hike
Even though the cost of housing took its biggest drop in almost two years, the Zions Bank Wasatch Front Consumer Price Index (CPI) edged up 0.4 percent from July to August. Higher prices in the transportations and recreation sectors were mostly to blame. In the past year, the CPI...
---
Talent Ready Utah announces expansion of the Aerospace Pathways program in Tooele
Talent Ready Utah, an initiative managed by the Governor's Office of Economic Development that develops industry and education partnerships to help build Utah's workforce, in partnership with Tooele County School District, Tooele Technical College and the aerospace industry, has ...
---
Herbert-led trade mission returns from Japan and Hong Kong
Gov. Gary R. Herbert was the leader of a trade mission that just returned from a trade mission to Japan and Hong Kong. Representatives from 22 Utah companies and organizations joined Herbert on the trip organized by the World Trade Center Utah (WTCUtah) and the Utah Governor's Of...
---
SLC's HydrantID acquired
HID Global, an Austin, Texas-based marketer of identity security products, has acquired HydrantID of Salt Lake City. HydrantID provides management and automation services to secure enterprise organizations' data, IT systems, networks and the Internet of Things (IoT). Specializing...
---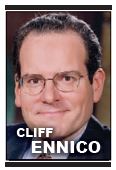 Succeeding in Your Business: Can I sell this stuff on eBay?
By Cliff Ennico "What are the rules when it comes to selling trademarked or branded items, such as Gucci handbags or Tiffany & Co. jewelry, on eBay?" EBay's rules about trademarked items are simple to state but difficult as the Dickens to apply in practice. Even experienced e...
---
Calendar Highlights
Calendar listings are provided as a free service to our readers. Information about upcoming events may be sent to brice@slenterprise.com. The submission deadline is one week before publication. See the full calendar.
Utah LGBTQ+ Economic Summit 2019 - September 27
A Utah LGBTQ+ Chamber of Commerce event. Theme is "Raising the Rainbow Economy." Speakers include Salt Lake County Mayor Jenny Wilson; Jason Rae of the National LBGT Chamber of Commerce; and Bobby Evans, CEO of Squatty Potty. Location is Salt Lake Community College, Miller Conference Center, 9750 S. 300 W., Sandy. Cost is $25 for chamber members, $35 for nonmembers. Details are at https://www.utahgaychamber.com/utah-lgbtq-economic-summit/.
---
Salt Lake Chamber Annual Meeting - October 2
Location is Salt Lake Marriott Downtown at City Creek, 75 S. West Temple, Salt Lake City. Cost is $65 for members, $75 for nonmembers. Details are at slchamber.com.
---
Executive Summit - October 4
A Utah Valley Chamber event featuring more than 20 speakers. Location is Sundance Resort, Rehearsal Hall, 8841 N. Alpine Loop Road, Sundance. Cost is $295 for members, $350 for nonmembers. Details are at thechamber.org.
---
Utah Outdoor Recreation Summit - October 22-24
With the theme "Roots & Routes: Preserving Our Past and Forging Our Future." Location is Dixie Center, 1835 S. Convention Center Drive, St. George. Cost is $155. Details are utahoutdoorsummit.com.


JOIN US ON FACEBOOK

FOLLOW US ON TWITTER

SEND US AN EMAIL