https://slenterprise.com
801-533-0556
---
This week in The Enterprise
Monday, September 9, 2019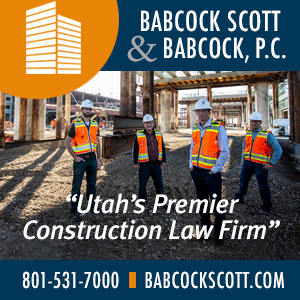 2020: The year of the crane in Salt Lake City?
By Brice Wallace No matter what the Chinese calendar calls for, Matt Baldwin envisions 2020 for downtown Salt Lake City as the "Year of the Crane." As in, construction crane. The 2019 chairman of the Downtown Alliance Board, speaking at the organization's annual State of Dow...
---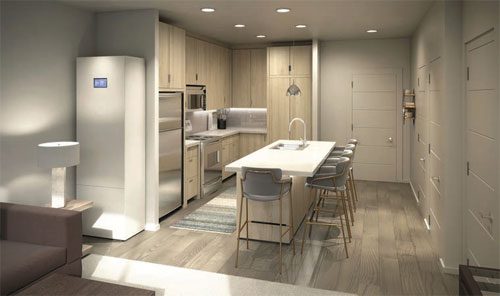 Fully solar-powered apartment complex takes aim at pollution
A first-of-its-kind solar-powered community is rising in Herriman. The Soleil Lofts apartment project is a joint venture between solar battery storage system company Sonnen Inc. and the Wasatch Group real estate company. The project will be managed by Rocky Mountain Power. Solar ...
---
New partnership wants to move jobs to rural Utah
The Salt Lake Chamber, the Utah Department of Workforce Services and the Economic Development Corporation of Utah (EDCUtah) have announced that they will be partnering on a new initiative called the Chamber Rural Workforce Network to help further Utah's rural development. The pro...
---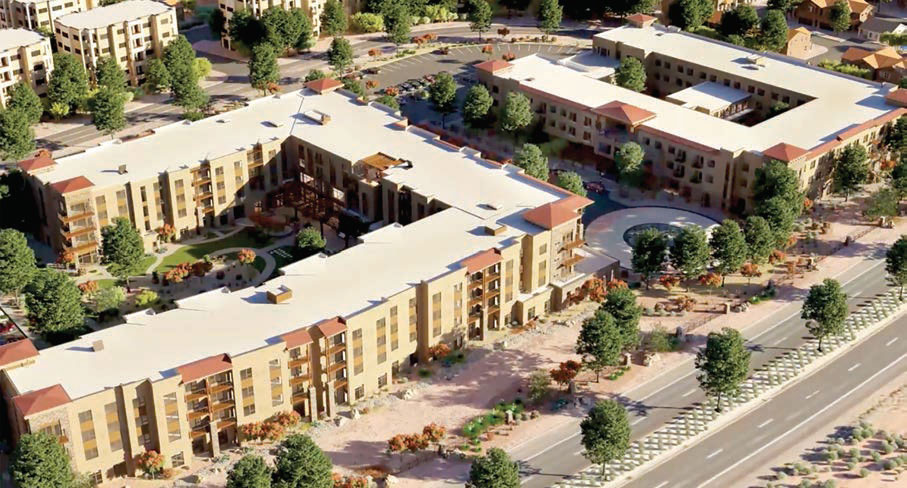 Huge senior complex planned near St. George
Ground has been broken in Washington, near St. George, for a $86 million senior living village in the Sienna Hills section of the city. And the project, dubbed Ovation at Sienna Hills, is already growing. Developers have announced the addition of 25 private villas to the original...
---
HealthEquity buys WageWorks
Draper's HealthEquity Inc., an administrator of health savings accounts and other consumer-directed benefits (CDB), has acquired WageWorks of San Mateo, California. WageWorks is also a leading administrator of consumer-directed benefits, including flexible spending and health rei...
---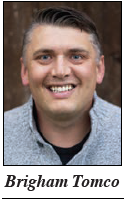 Tomco returns as CEO at Emmersion Learning
Emmersion Learning, a Lehi-based education technology company, has announced that Brigham Tomco has returned to the company as CEO. In this position, Tomco will direct the company in growth, management development, strategy and fundraising, the company said."I can't tell you how ...
---
Warners Truck Centers acquired by Premier Truck Group, subsidiary of Penske
Salt Lake City-based Warner Truck Centers has been purchased by the massive Penske Automotive Group. According to a statement made as Penske announced its second-quarter results, Warner will become part of Penske's Premier Truck Group subsidiary.Warner Truck Centers consists of s...
---
Brightstar Capital Partners acquires Capstone Nutrition
Ogden-based Capstone Nutrition has been purchased by Brightstar Capital Partners, a New York City private equity firm that acquires closely held, middle-market companies. Founded in 1989, Capstone is a developer and manufacturer of high-quality nutrition products. Some membe...
---
A disaster recovery plan makes good sense
By Dan Nordberg It is a sobering fact that 25 percent of businesses that close because of a natural disaster never reopen. Small businesses can improve their chances of successful recovery by assessing their risks and developing a preparedness plan - and the U.S. Small Business A...
---
SLC registers strong demand, limited supply in industrial RE
Fourteen U.S. markets, including Salt Lake City, stand out in a new report from CBRE as strategic options for investors in industrial and logistics real estate who are seeking growth opportunities outside of primary markets. These markets, which CBRE desc...
---
Firms honored for service to disabled
Eight local businesses, agencies and advocates have received the Golden Key Award, honoring their work to help promote employment opportunities for people with disabilities and including veterans. The awards were presented by the Utah Governor's Committee on Employment of People ...
---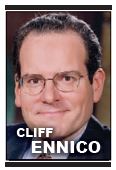 Succeeding in Your Business: Registering your nonprofit for tax-exempt status the easy way, Part 1
By Cliff Ennico Getting a nonprofit organization off the ground has always involved three steps: 1. Forming a nonstock corporation or limited liability company (LLC) under your state's business organization laws. 2. Registering the corporation or LLC for tax-exempt status with t...
---
Calendar Highlights
Calendar listings are provided as a free service to our readers. Information about upcoming events may be sent to brice@slenterprise.com. The submission deadline is one week before publication. See the full calendar.
Utah at a Crossroads, A View into the Future - September 11
A Utah Department of Workforce Services (DWS) event. Speaker is Pamela Perlich of the Kem C. Gardner Policy Institute. Location is the DWS South County Employment Center, 5735 S. Redwood Road, Room 114, Taylorsville. Free. RSPVs can be completed by emailing Jenny Jones at jenjones@utah.gov.
---
Water Innovation Summit 2019 "BusinessH20" - September 12
Presented by the Salt Lake Chamber and U.S. Chamber of Commerce. Theme is "Promoting Innovative Solutions to Water Scarcity: Water Management Best Practices from the United States and Israel." Location is Snowbird Center, Tram Building, 9385 S. Snowbird Center Drive, Snowbird. Cost is $85. Sponsorships are available. Details are at slchamber.com.
---
Silicon Slopes Town Hall with U.S. Rep. Ben McAdams - September 13
Location is Silicon Slopes, 2600 W. Executive Parkway, Suite 140, Lehi. Free. Details are at siliconslopes.com.
---
South Valley Chamber Town Hall with U.S. Rep. Ben McAdams - September 13
Hosted by the South Valley Chamber, along with the U.S. Chamber and World Trade Center Utah. Topics will include immigration, trade (USMCA), balanced budget and the minimum wage. Location is Riverton City Hall, 12830 S. Redwood Road, Riverton. Registration can be completed at Eventbrite.com.
---


JOIN US ON FACEBOOK

FOLLOW US ON TWITTER

SEND US AN EMAIL