https://slenterprise.com
801-533-0556
---
This week in The Enterprise
Sunday, September 1, 2019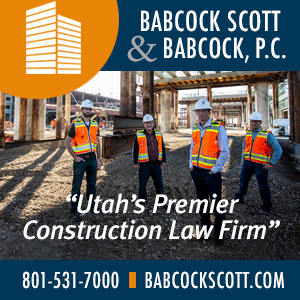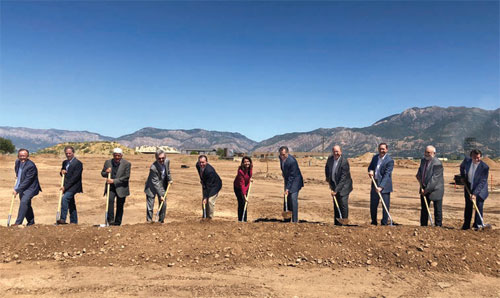 Up to 2,500 jobs coming to defense installation at HAFB
By John Rogers U.S. weapons maker Northrop Grumman Corp. has broken ground on a major new defense facility near Hill Air Force Base. The northern Davis County site is the future headquarters for Northrup Grumman's workforce and the nationwide team supporting the Depart...
---
Byrne caught up in Russia probe, leaves Overstock
By Brice Wallace One of Utah's most prominent business executives has left one of the state's most prominent companies.Patrick M. Byrne, who in 1999 acquired a failed online company and relaunched it as Overstock.com, resigned as CEO and board member of the company on Aug. 2...
---
Present is fine, but future a little iffy for Utahns
Utahns are content with their current situations - thanks to a strong job market - but are less confident about their economic futures, based on data from the most recent Zions Bank Utah Consumer Attitude Index (CAI). The index slipped 0.1 points, to 113.1, in August and is down ...
---
Gabb introduces safe cell phone for younger children
A Utah startup has an answer to the perennial question of when to give a child a cell phone. Gabb Wireless, founded in West Jordan by Stephen Dalby, has introduced a mobile platform designed to provide cellular safety for kids and peace of mind for parents. "As a father, I was co...
---
Incentives bringing more films to Utah
A couple of media productions - one a feature film and another a web series - have completed principal photography in Utah after having received incentives from the Governor's Office of Economic Development board. Having its August meeting in Park City, the board approved a cash ...
---
Chamber releases white paper on tax reform
Salt Lake Chamber has completed its white paper on tax reform and presented it to the leaders of the Utah Legislature. The presentation was made by Derek Miller, chamber president and CEO, and Steve Starks, CEO of the Larry H. Miller Group and immediate past chairman of the chamb...
---
Potash mining project approved for Millard Co.
The Trump administration's push to bring the mining of what it deems to be critical minerals back to the United States has reaped dividends for the state of Utah. The Bureau of Land Management announced last week that it has approved a mining project near Fillmore where Canadian ...
---
HCI launches cancer screening bus
Cancer screening technology and expertise are now available throughout the state of Utah - including remote and rural communities - with the unveiling of the Huntsman Cancer Institute (HCI) Cancer Screening and Education Bus. The state-of-the-art mobile outreach clinic is a ...
---
Wells Fargo survey: Investor confidence at three-year low following stock market tumult
According to the Wells Fargo/Gallup Investor Optimism Index, U.S. investor optimism fell at one point in the third quarter to its lowest point since the fourth quarter of 2016 as investor confidence weakened in the 12-month outlook for the stock market and U.S. employment. The th...
---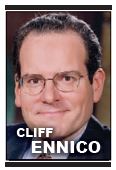 Succeeding in Your Business: The six C's that should be in every business plan
By Cliff Ennico There are at least 1,000 books in print telling people how to write a business plan. The problem with most of them is, they're wrong. Or at least they're not practical for the vast majority of business startups. Unless you are a high-tech startup looking for ...
---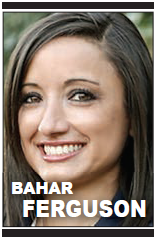 Technology: Business leaders need pets, too
By Bahar Ferguson Sometimes all you need after a long day at the office is to get home to the unconditional love of your furry child - the family dog or cat. While they can help the world slow down and seem less stressful, the increase in technological advancements targeting our ...
---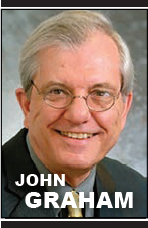 A checklist of 19 nudges to move your career in the right direction
By John Graham When you're asked to explain why you should be promoted, get a raise or have a new job, it can make you feel uncomfortable. Why? Because you're forced to talk about yourself - something mother told you never to do. Besides, who will believe you?...
---
Calendar Highlights
Calendar listings are provided as a free service to our readers. Information about upcoming events may be sent to brice@slenterprise.com. The submission deadline is one week before publication. See the full calendar.
Utah Rural Summit - September 3-4
Presented by Southern Utah University's Utah Center for Rural Life and featuring leaders in industry, education and government discussing innovation through entrepreneurism and partnership. Location is Southern Utah University's Hunter Conference Center, 351 W. University Blvd., Cedar City. Cost is $125. Registration can be completed at Eventbrite.com.
---
Official Launch of The Mill at Miller Campus - September 11
Location is The Mill at Miller Campus, 9690 S. 300 W., third floor, Sandy. Details are available by contacting Tim Cooley at (801) 957-5441 or timothy.cooley@slcc.edu.
---
Utah at a Crossroads, A View into the Future - September 11
A Utah Department of Workforce Services (DWS) event. Speaker is Pamela Perlich of the Kem C. Gardner Policy Institute. Location is the DWS South County Employment Center, 5735 S. Redwood Road, Room 114, Taylorsville. Free. RSPVs can be completed by emailing Jenny Jones at jenjones@utah.gov.
---
Water Innovation Summit 2019 "BusinessH20" - September 12
Presented by the Salt Lake Chamber and U.S. Chamber of Commerce. Theme is "Promoting Innovative Solutions to Water Scarcity: Water Management Best Practices from the United States and Israel." Location is Snowbird Center, Tram Building, 9385 S. Snowbird Center Drive, Snowbird. Cost is $85. Sponsorships are available. Details are at slchamber.com.


JOIN US ON FACEBOOK

FOLLOW US ON TWITTER

SEND US AN EMAIL