https://slenterprise.com
801-533-0556
---
This week in The Enterprise
Monday, August 19, 2019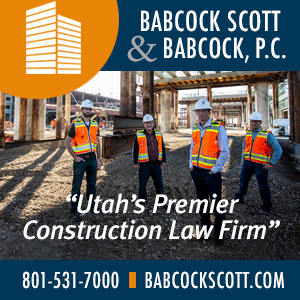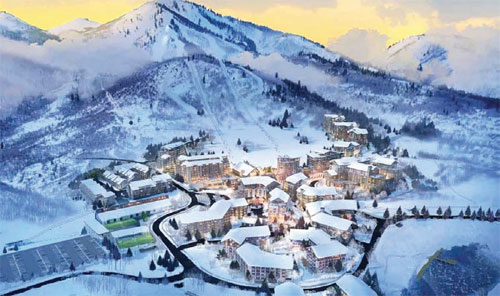 Huge ski resort underway near Jordanelle Reservoir
By John Rogers A New York-based developer, best known for its multiple upscale residential properties on Billionaire's Row along the south side of New York City's Central Park and in the posh Two Bridges neighborhood of Manhattan, has announced plans for a massive new ski re...
---
Miller: Don't yet know what inland port will look like
By Brice Wallace What will the Utah Inland Port look like? The short answer is that nobody knows, not even the chairman of the Utah Inland Port Authority board. Speaking recently at a Salt Lake Rotary luncheon, Derek Miller acknowledged that lots of study still needs to take pla...
---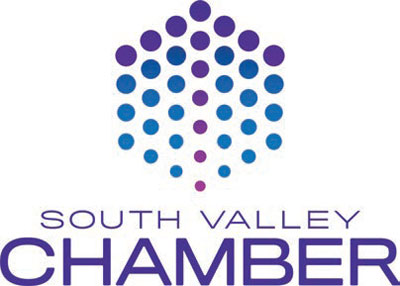 Sandy Area Chamber absorbs Draper & Riverton, takes on new name
It's sort of been that way for a while, but the Sandy Area Chamber made it official last week, absorbing the Draper and Riverton areas and changing its name. The new entity will be called the South Valley Chamber, with new offices located at the Mountain America Center in the Cai...
---
Romney set to address group of area chambers
United States Sen. Mitt Romney will address a meeting of businesspeople as part of the Wasatch Business Series on Aug. 21. The Millcreek Business Council will host the luncheon meeting at Golden Customer Care, 3902 S. State St. in Millcreek. Romney will provide a legislative...
---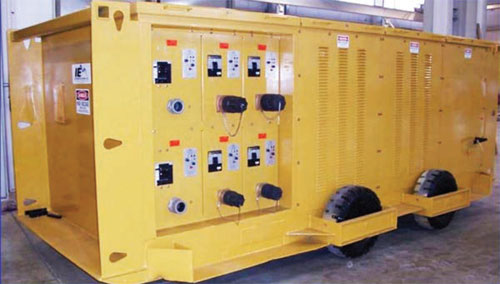 Incentive will bring 289 new high-paying jobs to Price electronics firm
By Brice Wallace A Price-based electrical power equipment company will expand in that city, adding 289 high-paying jobs over the next few years.Intermountain Electronics Inc. made the announcement after being approved for a state tax credit incentive by the Governor's Office of ...
---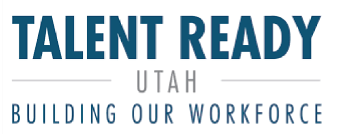 Computer Science education plan released
Talent Ready Utah, the state program tasked with enhancing education to better provide industry with trained employees, has released its Utah Computer Science Master Plan, a four-year plan designed to meet Gov. Gary Herbert's goal to ensure every public K-12 student in Utah has t...
---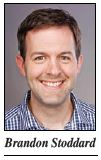 Stoddard to lead VCO
VentureCapital.org (VCO), a nonprofit venture accelerator based in Salt Lake City, has named Brandon Stoddard as CEO, succeeding co-founder Brad Bertoch, who is retiring, in the position. Stoddard is also the director of the Weber State University Hall Global Entrepreneursh...
---
CORPORATE FINANCIAL REPORTS 8-19-19
The following are recent financial reports as posted by selected Utah corporations: SkyWest SkyWest Inc., based in St. George, reported net income of $88 million, or $1.71 per share, for the second quarter ended June 30. That compares with $76 million, or $1.43 per share, fo...
---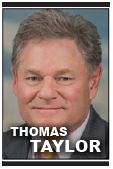 Legal Matters: What you should know about 'sandbagging' in M&A transactions
By Thomas R. Taylor The term "sandbagging" is commonly used in merger and acquisition (M&A) transactions. The term refers to a practice often employed by buyers to claim a breach of a seller representation or warranty (rep or warra...
---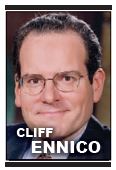 Succeeding in Your Business: A laughing jury never convicts - Part 2
By Cliff Ennico These days, we live in a world of infotainment, marketainment and edutainment.It isn't enough anymore to just give out information. Your listeners need to have their emotions manipulated - to laugh, cry or get angry - even though you're talking about recent develo...
---
Calendar Highlights
Calendar listings are provided as a free service to our readers. Information about upcoming events may be sent to brice@slenterprise.com. The submission deadline is one week before publication. See the full calendar.
2019 Chamber Golf Classic - August 21
An Ogden-Weber Chamber of Commerce event. Breakfast starts at 7 a.m., followed by shotgun start at 8 a.m. (four-man scramble format) and lunch and awards at 1 p.m. Location is Mount Ogden Golf Course, 1787 Constitution Way, Ogden. Sponsorships are available. Details are at ogdenweberchamber.com.
---
Sandy Area Chamber Executive Golf Tournament - August 23
A Sandy Area Chamber of Commerce event. Registration begins at 7:30 a.m., followed by 8:30 a.m. shotgun start. Location is River Oaks Golf Course, 9300 Riverside Drive, Sandy. Sponsorships are available. Details are at sandychamber.com.
---
ACG (Association for Corporate Growth) Utah Golf Tournament - August 22
Activities begin with 7:30 a.m. breakfast and registration. Shotgun start is at 8:30 a.m. Lunch and awards follow play. Location is Englewood Golf Course, 1110 E. Eaglewood Drive, North Salt Lake. Cost is $250 for ACG members, $300 for nonmembers, $1,000 for a foursome. Sponsorships are available. Details are available by contacting Linda Blake at linda@acgutah.org.
---
Fifth Annual "Made in Utah" Festival - August 24-25
Featuring more than 100 local makers and artists, local foods, food trucks, craft beer and cocktails from Utah breweries and distilleries, and live music. Hours are noon-8 p.m. Aug. 24 and noon-6 p.m. Aug. 25. Family- and pet-friendly. Location is The Gateway, from 100 South to 50 North along Rio Grande Street, Salt Lake City. Free. Details are at https://www.madeinutahfest.com/madeintutahfest2019.


JOIN US ON FACEBOOK

FOLLOW US ON TWITTER

SEND US AN EMAIL