https://slenterprise.com
801-533-0556
---
This week in The Enterprise
Monday, August 5, 2019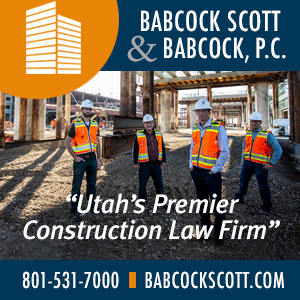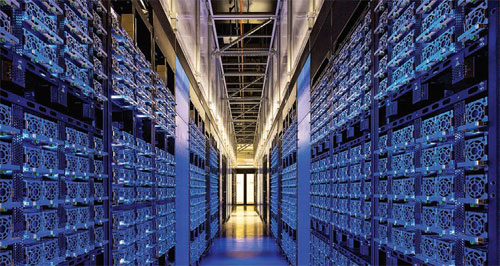 Report: Impressive present and promising future for Utah tech
By Brice Wallace Strong and getting stronger.That describes technology's impact on the Utah economy, based on figures and analysis in a recent report compiled by the University of Utah's Kem C. Gardner Policy Institute.The state-funded report indicates that in 2018, tech's t...
---
Jobless rate inching on down
Utah has been a national leader for its low unemployment rate for several years and it got a little bit lower in June, according to figure released by the state's Department of Workforce Services. June's rate was 2.8 percent, down from 2.9 percent in May. Meanwhile, the nati...
---
Utahns a little less optimistic than last year
Although economic optimism remains strong for Utah residents, July saw enough of a drop in the Zions Bank Utah Consumer Attitude Index (CAI) to result in a slight downturn in the index for the past year. The CAI decreased 2.4 points to 113.3 in July, bringing the year-over-year C...
---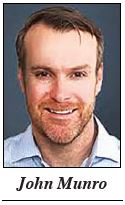 Chargeback names John Munro new CEO
Chargeback, a developer of software for financial dispute management based in Salt Lake City, has named John Munro as its new CEO. Munro moves up from his previous position as chief operating officer. Chargeback also announced other changes in its executive team w...
---
Health Catalyst closes 8.05M-share IPO
Health Catalyst Inc., a Salt Lake City provider of data and analytics software and service to the healthcare industry, has announced the closing of its initial public offering of 8,050,000 shares of common stock. The shares were sold to the public at $26 per share, the company sa...
---
Ag department names first 8 cannabis cultivation licensees
Utah has selected the first eight companies that will be licensed to grow medical marijuana under the state's Medical Cannabis Cultivation Program. A combination of local and out-of-state companies, the eight were chosen from among 81 applicants. The program allows up to 10 licen...
---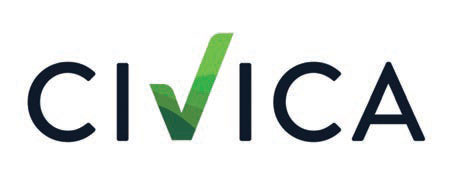 Civica Rx contracts with British pharmaceutical giant for 14 medications
Civica Rx, the nonprofit corporation founded in Salt Lake City last year with the stated goal of reducing chronic generic drug shortages in the U.S., and Hikma Pharmaceuticals PLC, a multinational generic pharmaceutical company based in London, have announced a five-year agr...
---
New U Life moves from California to Lehi
New U Life Corp., a formulator and direct-sale marketer of health supplements, is moving its corporate headquarters from Pleasant Hill, California, to Thanksgiving Point in Lehi, the company announced in a recent release. The move was effective Aug. 1. New U Life has 94,000 direc...
---
Santa Clara Council approves huge new resort development
The Santa Clara City Council has paved the way for a new residential resort community to be built in the Southern Utah community. In its meeting in July, the council voted to amend the city's general plan land-use map to allow for the mixed-use project. The project -- called Blac...
---
USU study: Ostracism on the job leads to significant troubles at home
New research from Utah State University's Jon M. Huntsman School of Business indicates 66 percent of employees experience some form of ostracism at work, which can create a significant negative impact on both the employee and the employee's family. "When a person feels ostracized...
---
DWS to award $1 million in Talent Ready Utah grants
The Utah Department of Workforce Services has announced $1 million in grants designed to better meet the state's skilled workforce needs. Talent Ready Utah grants are designed to strengthen collaboration between industry, education and economic development leaders to create talen...
---
Johnson is Woman Entrepreneur of the Year
The Women's Business Center of Utah has selected Kamea Jonnson, owner of Salt Lake City stationery company Chosen Creative, as its 2019 Woman Entrepreneur of the Year. "We are thrilled to honor a woman business owner who is an example of the female entrepreneurial spirit," said A...
---
Young Living acquires Nature's Ultra
Young Living Essential Oils of Lehi has acquired Nature's Ultra, a Draper-based marketer of CBD products that operates 1,500 acres of hemp farms in Colorado. Nature's Ultra will continue to operate independently, producing its products which are certified natural and organic, You...
---
CORPORATE FINANCIAL REPORTS 8-5-19
The following are recent financial reports as posted by selected Utah corporations:Zions Zions Bancorporation NA, based in Salt Lake City, reported net earnings applicable to common shareholders of $189 million, or 99 cents per share, for the second quarter. That compares wi...
---
Succeeding in Your Business: Starting - and succeeding in - a business on eBay or Amazon
By Cliff Ennico As my readers know, I travel the country talking to people who make a living selling stuff on eBay, Amazon and the other online e-commerce platforms. As a lawyer and business consultant, I'm not always able to answer the more technical questions people have about ...
---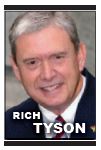 Learn to distinguish opportunity risks from hazard risks in your business
By Richard Tyson I have had a lifelong curiosity regarding the trails and byways of areas throughout the world, and have enjoyed regular hikes that have allowed me to explore high Rocky Mountain vistas, deep slot canyons, sandy desert pathways leading to incredible arches and lon...
---
Calendar Highlights
Calendar listings are provided as a free service to our readers. Information about upcoming events may be sent to brice@slenterprise.com. The submission deadline is one week before publication. See the full calendar.
Small Business Nine-Hole Golf Tournament - August 9
A Salt Lake Chamber event. Location is Stonebridge Golf Course, 4415 Links Drive, West Valley City. Cost is $75, $30 for brunch only. Sponsorships are available. Details are at slchamber.com.
---
19th Annual Celebrating Women in Business: Summer Social - August 15
A Women's Business Center Utah event. Location is Clubhouse SLC, 850 E. South Temple, Salt Lake City. Cost is $40 before July 16, $60 July 16-Aug. 8, $80 after Aug. 9. Details are at slchamber.com.
---
Utah Employers Summit - August 15
An Employers Council event. Location is Radisson Hotel Salt Lake City Downtown, 215 W. South Temple, Salt Lake City. Cost is $199 for members, $239 for nonmembers. Details are at employerscouncil.org.
---
2019 Chamber Golf Classic - August 21
An Ogden-Weber Chamber of Commerce event. Breakfast starts at 7 a.m., followed by shotgun start at 8 a.m. (four-man scramble format) and lunch and awards at 1 p.m. Location is Mount Ogden Golf Course, 1787 Constitution Way, Ogden. Sponsorships are available. Details are at ogdenweberchamber.com.


JOIN US ON FACEBOOK

FOLLOW US ON TWITTER

SEND US AN EMAIL