http://slenterprise.com
801-533-0556
---
This week in The Enterprise
Monday, July 22, 2019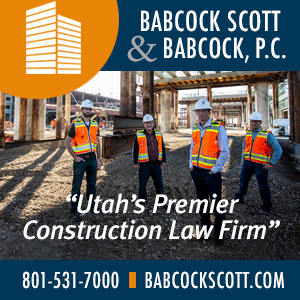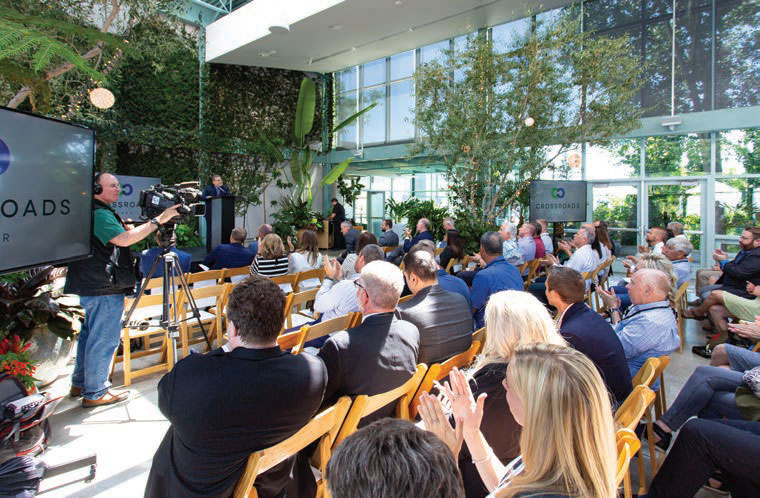 New mill will turn Utah waste into recycled packaging paper
Crossroads Paper, a new Utah-based company, announced at a recent press conference at Red Butte Gardens in Salt Lake City that it plans to construct a paper mill in Northern Utah that will use recycled fiber to produce 1,000 tons of packaging paper per day. Officials said that th...
---
GOED, EDCUtah claim success for up & down fiscal year '18-'19
By Brice Wallace Some numbers were up, some were down. That summarizes fiscal year 2018-19 for both the Governor's Office of Economic Development (GOED) and the Economic Development Corporation of Utah (EDCUtah) as it relates to corporate recruitment and retention efforts, a...
---
Transportation & housing drive CPI up in June
The costs of places where we live and the way we get around are again driving up the cost of living along the Wasatch Front. The Zions Bank Wasatch Front Consumer Price Index (CPI) increased 0.8 percent from May to June, primarily due to rising prices in transportation and housin...
---
New Intermountain Healthcare company launched to elevate value-based care
Intermountain Healthcare, the Salt Lake City-based network of hospitals, clinics and health services, has formed a new comprehensive health platform company focused on elevating value-based care capabilities with providers, payers, healthcare systems and accountable-ca...
---
Staley to lead SynergySuite
SynergySuite, a developer and marketer of cloud-based restaurant management software, has named Greg Staley as CEO. Staley previously held the position of chief revenue officer at the company. The company simultaneously announced a round of $6 million in Series A f...
---
Incentives bringing $9.3 million in film production economic impact to state
Four films and one episodic drama are expected to shoot in Utah after being approved for incentives by the Governor's Office of Economic Development (GOED) board. Combined, the productions' economic impact in Utah is expected to be about $9.3 million. "With these diverse projects...
---
New York firm buys Park City's Fillmore Advisors
Park City-based outsourced trading firm Fillmore Advisors has been purchased by INTL FCStone Inc., a Fortune 500 company based in New York City. INTL, through its subsidiaries, is a provider of financial-services execution, risk management, market intelligence and post-trade serv...
---
Schein One buys Italian firm
Henry Schien One, a software company providing integrated software and services to the dental industry and based in American Fork, has acquired Elite Computer Italia S.r.L. Based in Milan, Italy, Elite is a software company that markets state-of-the-art practice management soluti...
---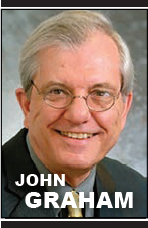 Is your sales prospects tank running on fumes? Here are 17 basic ideas for keeping it full
Too many salespeople find themselves running on fumes when it comes to prospects. "I get up every morning and ask myself the same question: Who am I going to talk to today?" said a life insurance salesperson who had been in the business for 30 years. He's far from alone.Closing s...
---
Women Tech Council honors 18 as finalists for 2019 annual awards
The Women Tech Council has named 18 women as finalists for its 2019 Women Tech Awards. The awards program recognizes technology-focused women creating new technologies, driving innovation, impacting tech companies and inspiring the technology community. Finalists are, in alphabet...
---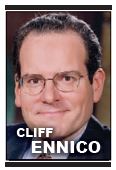 Succeeding in Your Business: Minority owners don't get mad - they (sometimes) get even
By Cliff Ennico "I formed a business with two partners a couple of years ago. We set up a corporation and divided the stock three ways. Me and my brother each had 40 percent of the company, and a good friend of ours had the remaining 20 percent."Things went well for a while, but...
---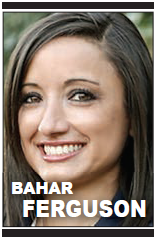 Business Tech: Food Tech: Satisfaction comes from combining two of our favorite things
By Bahar Ferguson Food may be vital for supporting life, but I bet if you asked 10 people stranded on a deserted island if they would rather have food or technology, nine people would choose technology in a heartbeat. And you know what? They'd probably hop on Postmates or ber Eat...
---

Oil, Gas & Energy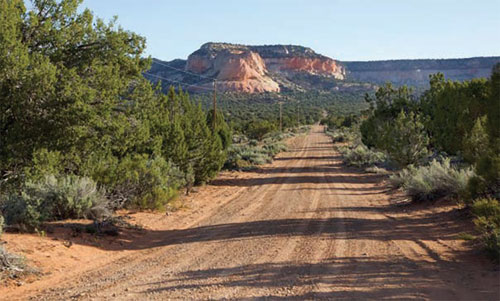 Sand for the Oil Industry
By John Rogers "Northern white" could soon give way to "southern red."Energy developers in Eastern Utah's Uinta Basin and throughout the western United States and Canada engaged in the oil extraction process known as "fracking" need thousands of tons of sand to use in the c...
---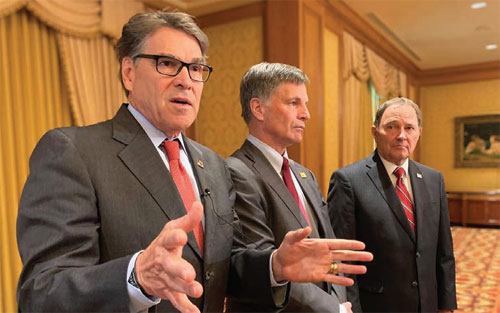 ENERGY DIVERSITY: Herbert points to emerging renewable energy sources in speech at Energy Summit
By Brice Wallace Gov. Gary Herbert likes to brag about Utah having the nation's most-diverse economy. That same diversity is manifesting itself in the state's energy industry, where renewable resources are emerging from once-minuscule levels.Speaking at the Governor's Energy Sum...
---
'Dry holes' and disaster
The beginnings of Utah's oil industry were anything but easy. The state's first commercial well didn't start pumping until 1948. After decades of expensive failed exploration attempts - "dry holes" - the first Utah oil well finally was completed on Sept. 18, 1948, near Verna...
---
Panelists at Utah Governor's Energy Summit acknowledge demonstration with discussion of protestors' issues
By Brice Wallace The protest was brief - only about three minutes - but the ensuing discussion about it took a little longer. A group of perhaps 20 environmentalists took over the stage at the Governor's Energy Summit in late May in Salt Lake City, standing in front of a pan...
---
DOE launches $8 million study into Paradox Basin oil and gas potential
The U.S. Department of Energy (DOE) plans to invest nearly $8 million in a research project conducted by the University of Utah into the geology of the Paradox Basin to test its oil and natural gas potential. Research into the Paradox, primarily in Utah but also extending to...
---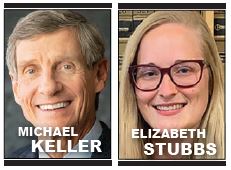 Environmental review process underway for Uintah Basin railway project
By H. Michael Keller and Elizabeth StubbsThe Seven County Infrastructure Coalition, composed of seven counties in Eastern Utah, has proposed building the Uinta Basin Railway Project, an approximately 80-mile rail line connecting two termini near South Myton Bench in Duchesne Coun...
---
Calendar Highlights
Calendar listings are provided as a free service to our readers. Information about upcoming events may be sent to brice@slenterprise.com. The submission deadline is one week before publication. See the full calendar.
National Governors Association Summer Meeting - July 24
A gathering of more than 27 governors hosted by the National Governors Association and featuring discussions about building and modernizing infrastructure, roadway safety, developing a cybersecurity workforce and other topics of interest to state leaders. Location is Grand America Hotel, 555 S. Main St., Salt Lake City. Details are available at https://www.nga.org/sm2019general/.
---
19th Annual Celebrating Women in Business: Summer Social - August 15
A Women's Business Center Utah event. Location is Clubhouse SLC, 850 E. South Temple, Salt Lake City. Cost is $40 before July 16, $60 July 16-Aug. 8, $80 after Aug. 9. Details are at slchamber.com.
---
Utah Employers Summit - August 15
An Employers Council event. Location is Radisson Hotel Salt Lake City Downtown, 215 W. South Temple, Salt Lake City. Cost is $199 for members, $239 for nonmembers. Details are at employerscouncil.org.
---


JOIN US ON FACEBOOK

FOLLOW US ON TWITTER

SEND US AN EMAIL