https://slenterprise.com
801-533-0556
---
This week in The Enterprise
Monday, July 15, 2019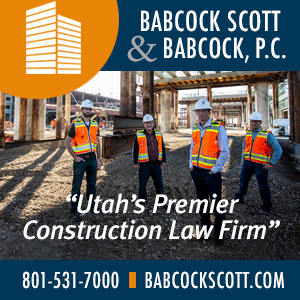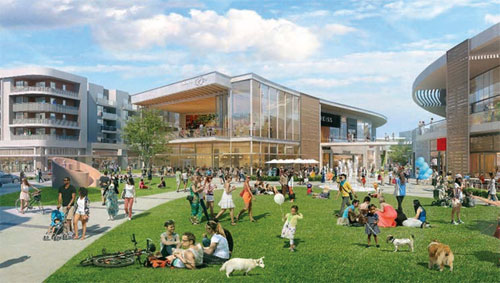 A question of density: Developers floating new Olympia Hills plan
By John Rogers Developers Doug Young and Cory Shupe have come back to the public, hoping to gain support for their retooled Olympia Hills high-density residential community in far southwest Salt Lake County. Their original proposal met stiff opposition last year from area re...
---
Want to start a new business? Utah is the 2nd-best place in the nation to do it
Utah is second, behind only Texas, as the best state for starting a business, based on rankings compiled by personal finance website WalletHub. WalletHub compared the states across 26 indicators of startup success. The data set ranges from financing accessibility to availability ...
---
Demand outpaces growth in Wasatch office market
A tight Wasatch Front office market lingers as construction growth is unable to keep pace with demand. That's the conclusion of a Salt Lake City metro area market report recapping the first quarter of 2019 compiled by Marcus & Millichap, which indicates that "unwavering tenan...
---
Bear River bird refuge has significant economic impact for the state
By Brice Wallace Having a bird refuge is not chicken feed, economically speaking. The Bear River Migratory Bird Refuge had an economic impact of $4.1 million in 2017, according to a report from the U.S. Department of the Interior's U.S. Fish and Wildlife Service. That year, ...
---
R&O named ENR 's contractor of the year
Engineering News Record (ENR), a weekly magazine that covers the worldwide construction industry from its New York City headquarters, has selected R&O Construction of Ogden as its Contractor of the Year for the Intermountain Region. The region consists of Utah, Idaho, Wyoming...
---
Novo sells its SLC facility
Sterile Processing Services of America (SPSA), located in Long Beach, California, has acquired Novo Health Systems' Salt Lake City hospital sterilization services facility. SPSA is a portfolio company of Pacific Avenue Capital Partners LLC. "We are excited to add the Sa...
---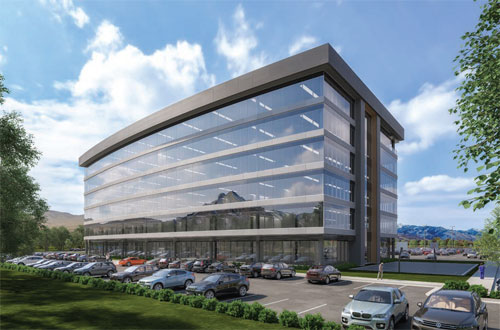 Irvine Office Park breaks ground in Draper
Salt Lake City-based developer Irvine Investment Co. has broken ground on Irvine Office Park, a 540,000-square-foot Class A office building in Draper. The development is located at the intersection of I-15 and Bangerter Highway."Irvine Office Park offers access to major freeway a...
---
Lendio moves, plans to add 100 employees
Lendio, a Utah-based small-business loan marketplace, has moved its corporate headquarters from South Jordan to Lehi. According to a release from the company, the move to Lehi allows the company to further accelerate its growth, with plans to hire another 100 employees, expand it...
---
Salt Lake City RDA releases $10.7 million to encourage affordable housing projects
The Redevelopment Agency of Salt Lake City (RDA) is making $10.7 million available to local housing developers for the construction of affordable housing projects. As part of a city-wide effort to increase the number of affordable housing units in Salt Lake City, the Salt Lake Ci...
---
Survey: Americans are willing to do a lot in order to own a home
According to a new Wells Fargo survey, Americans are willing to do what it takes to make their homeownership goals a reality - such as taking on a side job, cutting expenses or considering a less-expensive location. The Wells Fargo 2019 "How America Views Homeownership" surv...
---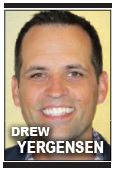 Survey shows some middle-market firms are preparing for an economic slowdown
By Drew Yergensen The Great Recession ended in 2009 and, despite the growth that has prevailed in the decade since, many middle-market business owners have been watching economic trends closely and taking steps to prepare for the time when growth stalls. While overall sentim...
---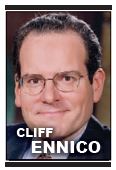 Succeeding in Your Business: Important to keep client attrition low when selling a professional practice
By Cliff Ennico "I am a podiatrist with a fairly large practice in a large Midwestern city. My wife and I have decided to move south to Florida to be closer to our grandchildren. I have found a younger podiatrist who wants to take over my practice, but I'm not sure exactly h...
---
Calendar Highlights
Calendar listings are provided as a free service to our readers. Information about upcoming events may be sent to brice@slenterprise.com. The submission deadline is one week before publication. See the full calendar.
Silicon Slopes Town Hall: Tax Reform - July 17
A Silicon Slopes event. Speakers/panelists are Utah Senate President Stuart Adams; Brad Wilson, speaker of the Utah House; Wayne Neiderhauser, former Utah Senate president; and Greg Hughes, former Utah House speaker. Location is Silicon Slopes, 2600 W. Executive Parkway, Suite 140, Lehi. Free. Registration can be completed at Eventbrite.com.
---
Multi-Chamber Lunch - July 18
Presented by the Murray Area, South Jordan, Southwest Valley and West Jordan chambers of commerce and ChamberWest. Speaker James Hadlock of Blunovus will discuss "Addicted to Silence: The Alarming Truth of Addiction in the Workplace." Location is Jordan Valley Water Conservancy Garden Park, 8275 S. 1300 W., West Jordan. Cost is $20 for members, $30 for nonmembers. Registration can be completed at southjordanchamber.org.
---
Meet the Candidates: Sandy City Council - July 18
A Sandy Area Chamber of Commerce event. Location is Salt Lake Community College's Miller Campus, MFEC Atrium, Sandy. Free. Details are at sandychamber.com.


JOIN US ON FACEBOOK

FOLLOW US ON TWITTER

SEND US AN EMAIL