https://slenterprise.com
801-533-0556
---
This week in The Enterprise
Monday, July 8, 2019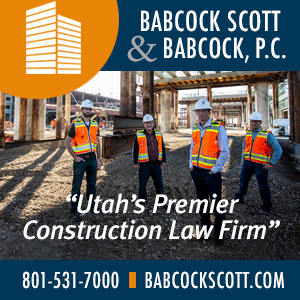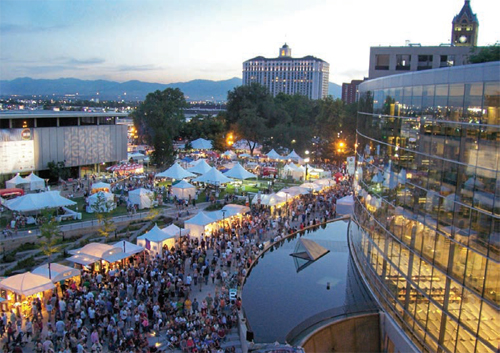 Arts industry strong in Utah: Adds $10B yearly to economy
"Vibrant and impactful."Those words are used to describe Utah's creative-arts industry in a new profile recently released by the Economic Development Corporation of Utah (EDCUtah). The study, titled "The Arts In Utah," found that job growth in arts and entertainment the past five...
---
Weber & Davis counties join to promote No. Utah
Davis and Weber counties have joined forces with the Economic Development Corporation of Utah (EDCUtah) to announce the formation of a new regional economic development entity that will brand and promote the Northern Utah region. Chris Roybal, former president and CEO of EDCUtah,...
---
Survey: Utah salaries up 3.3 percent over 2018
Utah salaries rose an average of 3.3 percent for positions of all kinds in the past year, according to the just-released Utah Benchmark Compensation Survey from Employers Council. The survey was one of two released by the council along with the Utah Information Technology Co...
---
Noorda College hits key accreditation milestone
The proposed Noorda College of Osteopathic Medicine (Noorda-COM), set to be based in Provo, has received notification from the Commission on Osteopathic College Accreditation that its application for accreditation has be moved from "applicant" status to "candidate" status. The mo...
---
Poll: Investor optimism wanes for second straight quarter
American investors' optimism declined again in the second quarter, according to The Wells Fargo/Gallup Investor and Retirement Optimism Index. The index dropped to 85, down 18 points from 103 a year ago. The index dropped in the first quarter also. Investors are less optimistic t...
---
HealthEquity acquires WageWorks
HealthEquity Inc., a Draper-based independent health savings account custodian, has announced plans to acquire WageWorks Inc. of San Mateo, California. WageWorks is specializes in administering consumer-directed benefits such as health savings accounts (HSA), flexible spending ac...
---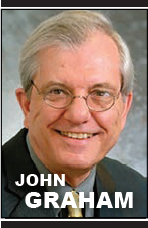 Trying to close a sale? Here are 10 things that motivate your customers to buy
By John Graham Contrary to what many people believe, most salespeople want their customers to make good decisions. They want them satisfied - whether it's buying shoes, home improvement, a vacation package, a car or an insurance policy.Even so, salespeople accidentally lose sales...
---
Division of Consumer Protection joins FTC in nationwide robocall crackdown
The Utah Department of Commerce's Division of Consumer Protection has joined with Federal Trade Commission and the division's law enforcement partners in a major crackdown on illegal robocalls. The initiative includes 94 actions targeting operations around the country that a...
---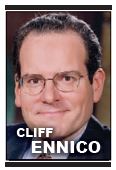 Succeeding in Your Business: Here are some hints for getting started in off-Broadway theater
By Cliff Ennico "I've been a struggling actor in New York for several years, but right now I've got the chance of a lifetime. I have written, directed and produced a satirical off-Broadway play based on the life of a famous former politician. I have a couple of investors - really...
---
Calendar Highlights
Calendar listings are provided as a free service to our readers. Information about upcoming events may be sent to brice@slenterprise.com. The submission deadline is one week before publication. See the full calendar.
Sixth Annual Golf Tournament - July 12
A South Salt Lake Chamber of Commerce Foundation nine-hole event. Cost is $55, $200 per foursome. Registration deadline is July 8. Registration can be completed at (801) 466-3377.
---
Silicon Slopes Town Hall: Tax Reform - July 17
A Silicon Slopes event. Speakers/panelists are Utah Senate President Stuart Adams; Brad Wilson, speaker of the Utah House; Wayne Neiderhauser, former Utah Senate president; and Greg Hughes, former Utah House speaker. Location is Silicon Slopes, 2600 W. Executive Parkway, Suite 140, Lehi. Free. Registration can be completed at Eventbrite.com.
---
Multi-Chamber Lunch - July 18
Presented by the Murray Area, South Jordan, Southwest Valley and West Jordan chambers of commerce and ChamberWest. Speaker James Hadlock of Blunovus will discuss "Addicted to Silence: The Alarming Truth of Addiction in the Workplace." Location is Jordan Valley Water Conservancy Garden Park, 8275 S. 1300 W., West Jordan. Cost is $20 for members, $30 for nonmembers. Registration can be completed at southjordanchamber.org.


JOIN US ON FACEBOOK

FOLLOW US ON TWITTER

SEND US AN EMAIL