https://slenterprise.com
801-533-0556
---
This week in The Enterprise
Monday, June 24, 2019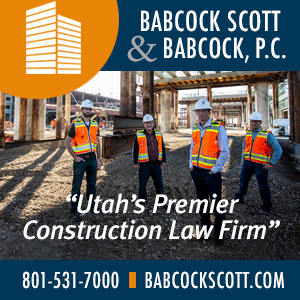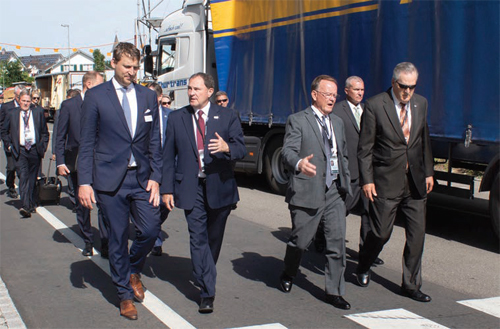 Europe trade mission focuses on manufacturing, aerospace, energy
A group of business and government leaders in Utah recently spent time in Europe on a mission to boost trade and foreign investment between the state and Switzerland, France and Italy.The trade mission, which took place June 13-21, included specific company and event visits focus...
---
Plastics manufacturer to hire 100 at new Cedar City plant
By Brice Wallace A Wisconsin-based plastics manufacturer will put a western U.S. operation in Cedar City, adding up to 100 jobs to that area's economy over the next few years. GOEX Corp. made the announcement after being approved for a $365,299 tax credit over seven years by the ...
---
Gas & housing costs drive CPI up last month
The costs of hitting the road and buying a home continue to plague Wasatch Front consumers. Those two components fueled a 1.2 percent increase in the Zions Bank Wasatch Front Consumer Price Index (CPI) from April to May, on a non-seasonally adjusted basis. The local CPI has grown...
---
Merit Medical acquires Brightwater in $50M deal
Merit Medical Systems Inc. has acquired a California-based company that specializes in a catheter-to-stent product. Merit's acquisition of Brightwater Medical Inc., of Temecula, California, was announced last week. The transaction consists of a $35 million upfront payment and up ...
---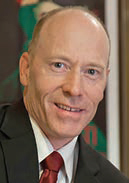 Matheson tabbed to lead Point of the Mountain area development
The person who will oversee development at the current site of the Utah State Prison will take over the duties July 1.Alan Matheson, currently director of the Utah Department of Environmental Quality (DEQ), will step down from that position June 30 to become executive director of...
---
EY names Utah Entrepreneur of the Year award winners
A dozen businesspeople have been selected to receive EY's Entrepreneur of the Year Award for the Utah region. The awards program recognizes business leaders who are excelling in areas such as innovation, financial performance and personal commitment to their businesses and commun...
---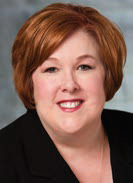 Salt Lake City's economic development director leaving for Virginia job
The leader of Salt Lake City's first-ever economic development department will leave the position in August to lead an economic development organization in Virginia.Lara Fritts, who was appointed in May 2016 by Mayor Jackie Biskupski, will leave as director of the city's Departme...
---
WEBB hires Robinson as CEO
WEBB, an event production company based in Salt Lake City, has hired Melanie Robinson as its new CEO. Robinson has over 10 years of experience at the executive level of companies ranging from startup to mid-market. Founded in 1959, WEBB, formally known as Webb Audio Visual, ...
---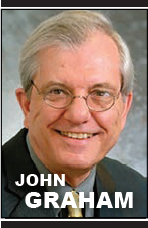 You can't succeed if you don't fix it: Hard and soft skills just aren't enough
By John Graham The job world is changing so rapidly it's next to impossible to know what to do even in the short term to get ahead, let alone five years down the road. Now, a debate rages between which is more important, hard skills or soft skills. Those for hard skills focus on ...
---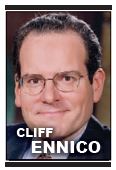 Succeeding in Your Business: Here's some advice to young lawyers - from an old one
By Cliff Ennico I had the privilege of addressing a group of about 50 law school graduates recently as part of the New York State Bar Association's semiannual Bridging the Gap program - a two-day orientation course for newly minted lawyers on the "real-world" life and practice of...
---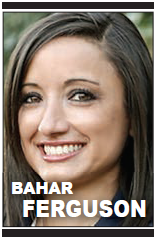 Business Tech: Technology and investing: Apps lead to creative money-making opportunities
By Bahar Ferguson One of the best things about technology is that it makes almost anything accessible to anyone at any time. Even things that were previously complex or required the help of a professional, can now be done on your own. This evolution carries over into the world of...
---
Calendar Highlights
Calendar listings are provided as a free service to our readers. Information about upcoming events may be sent to brice@slenterprise.com. The submission deadline is one week before publication. See the full calendar.
Business Economic Outlook 2019 - June 25
An FCBU Business Seminar Series event sponsored by First Community Bank and Layton City. Speaker is Doris Geide-Stevenson, professor of economics at Weber State University. Location is First Community Bank Main Branch, 12 S. Main, Layton. Free. Registration deadline is June 21. Registration can be completed at (801) 813-1729 or brady@fnbutah.com.
---
Annual ChamberWest Golf Classic - June 26
A ChamberWest event for members only. Breakfast is at 7 a.m., followed by shotgun start at 8 a.m. Location is Stonebridge Golf Club, 4415 Links Drive, West Valley City. Cost is $225 per twosome, $450 per foursome. Sponsorships are available. Details are at www.chamberwest.com.
---
Sixth Annual Golf Tournament - July 12
A South Salt Lake Chamber of Commerce Foundation nine-hole event. Cost is $55, $200 per foursome. Registration deadline is July 8. Registration can be completed at (801) 466-3377.


JOIN US ON FACEBOOK

FOLLOW US ON TWITTER

SEND US AN EMAIL