https://slenterprise.com
801-533-0556
---
This week in The Enterprise
Monday, June 17, 2019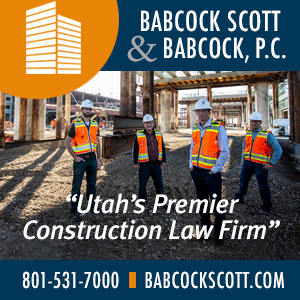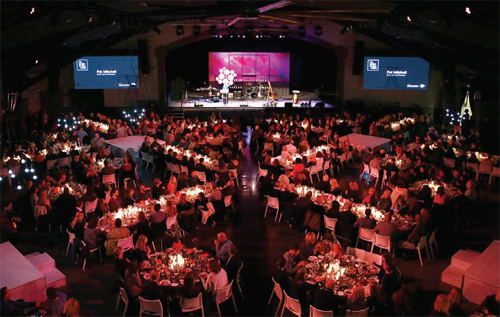 Sundance economic impact tops $182 million this year
By Brice Wallace The Sundance Film Festival's overall economic impact slipped a bit this year but was following a record year in 2018. Using figures from an economic impact study conducted by Y Analytics, the nonprofit Sundance Institute said the 2019 festival had an overall...
---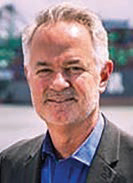 Utah Inland Port hires permanent exec. director
The embattled Utah Inland Port Authority has a new boss. The organization's board has announced that Jack C. Hedge has accepted the position as executive director to replace acting director Christopher Connabee, who was appointed by the board in January as interim director. Hedge...
---
Vets urged to promote service to help business
By Brice Wallace A few speakers at a recent gathering focused on veteran-owned businesses had some pointed advice for former military members looking to grow their businesses: Don't be shy. Finding ways to leverage their military service and call attention to their business ...
---
Kosovo group learns about renewable energy in Utah
A group of leaders from Kosovo were in Utah last week learning about the state's efforts in the renewable energy sector. Hosted by the Utah Council for Citizen Diplomacy, the group was sent to Utah by the Open World Leadership Center, an agency of the U.S. Congress, and were in t...
---
Toronto firm to build Beaver Co. alunite plant
Toronto-based SOPerior Fertilizer Corp. has announced plans to build an alunite pilot plant facility at the site of an existing copper processing operation near Milford in Beaver County. The proposed pilot operation would produce metallurgical alumina, potassium sulpha...
---
CircusTrix names Fernando Eiroa as CEO
CircusTrix, a Provo-based developer, operator and franchisor of indoor recreation centers, has announced the appointment of Fernando Eiroa as CEO. Eiroa will take over a company that has experienced rapid growth since its founding in 2011, including adding approximately 50 n...
---
Gross to head RNNetwork
RNNetwork, a Salt Lake City-based travel nurse staffing company, has named Lynne Gross its new president. Gross brings 20 years of healthcare staffing experience to her new role. Since joining RNnetwork in 2011, she has held a variety of leadership positions, including ...
---
'Yellowstone' returns to Utah for production of its third season
"Yellowstone" has once again parked itself in Utah. The Paramount Network TV show will shoot much of its third season in Utah, following approval by the Governor's Office of Economic Development (GOED) board of a tax credit incentive of up to $6.9 million, spread over three years...
---
Global Trade Center opens at SLCC
The Miller Business Resource Center at Salt Lake Community College announced last week the creation of the SLCC-Utah Small Business Development Center Network Global Trade Center. The center was established to collaborate with the SLCC Global Business Center that was started...
---
ArbiterSports names Ford president and CEO
ArbiterSports, a Sandy-based athletic management software company, has hired Kyle Ford as president and CEO of the company, effective immediately. Ford replaces Jeff Triplette, who has been president and CEO for the past six years and will now transition to the position of e...
---
Salt Lake to host three years of ASAE's Great Ideas Conference
Salt Lake City has been chosen as the host city for the Great Ideas Conferences of the American Society of Association Executives (ASAE) for three years beginning in 2020. The city hosted ASAE's annual meeting four years ago. ASAE is an association of meeting industry professiona...
---
Study: Utah ranks 15th in life expentancy
A new study from SeniorLiving.org shows Utah is the No. 15 state in America with a life expectancy 79.6 years old. U.S. Life expectancy declined nationally for the third consecutive year in 2018. However, the causes differ greatly by s...
---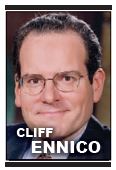 Succeeding in Your Business: 31 questions to ask when you're buying a franchise
By Cliff Ennico "My wife and I are thinking about a franchise. We've met with the franchise executives at their 'Discovery Day,' and they seem like nice people."They're encouraging us to talk to some of their franchisees to understand exactly what goes on in the franchised busine...
---
Calendar Highlights
Calendar listings are provided as a free service to our readers. Information about upcoming events may be sent to brice@slenterprise.com. The submission deadline is one week before publication. See the full calendar.
Fourth Annual Disaster and Emergency Preparedness Symposium - June 20
Designed to provide a forum for the exchange of information and ideas related to all aspects of disaster and emergency preparedness, management and response and is for all members of the private and public sectors. Location is Ecker Hill Middle School, 2465 Kilby Road, Park City. Cost is $59 before June 13, $79 thereafter. Details are at https://ce.rmcoeh.utah.edu/wconnect/ace/CourseStatus.awp?&course=19DEPS062019.
---
Classic Golf Tournament 2019 - June 24
A Salt Lake Chamber event. Registration and breakfast begin at 7 a.m., followed by 8 a.m. shotgun start. Location is Salt Lake Country Club, 2400 Country Club Drive, Salt Lake City. Cost is $400. Sponsorships are available. Details are at slchamber.com.
---
Annual ChamberWest Golf Classic - June 26
A ChamberWest event for members only. Breakfast is at 7 a.m., followed by shotgun start at 8 a.m. Location is Stonebridge Golf Club, 4415 Links Drive, West Valley City. Cost is $225 per twosome, $450 per foursome. Sponsorships are available. Details are at www.chamberwest.com.


JOIN US ON FACEBOOK

FOLLOW US ON TWITTER

SEND US AN EMAIL