https://slenterprise.com
801-533-0556
---
This week in The Enterprise
Monday, June 10, 2019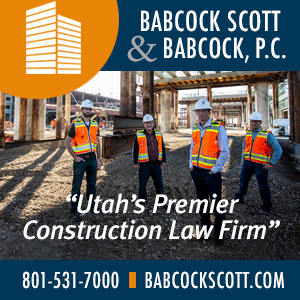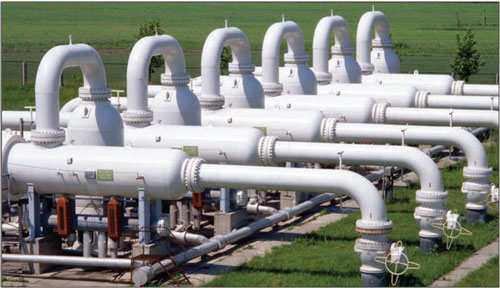 Utah caverns to become world's largest energy storage project
By Brice Wallace Think "salt" and it's not likely that "energy" will come to mind.But a pair of companies are planning to use underground salt caverns in Millard County to build what they're calling the largest renewable energy storage project in the world.The caverns - trad...
---
Wyo. pipeline co. joins gas pact that includes Ute Tribe
The Utah-based Ute Indian Tribe has joined the Consumer Energy Alliance (CEA), several counties in Colorado and other government entities in creating the Western States and Tribal Nations (WSTN) partnership that will work toward development of natural gas resources in the Piceanc...
---
GOED progressing on Legislature-ordered economic activity review
The Governor's Office of Economic Development (GOED) is continuing its months-long work reviewing economic development activities in the state. Charged in SB172 with undertaking the review, and with a report due this fall to legislative committees, GOED has formed the Utah Econom...
---
Utah Restaurant Association honors state's best food services
The Utah Restaurant Association (URA) held its annual Restaurant Industry Awards Gala late last month and recognized the achievements of professionals in the restaurant industry, food community and those who contribute to the success of the restaurant industry from outside. ...
---
Lampropoulos receives Salt Lake Chamber's Giant in Our City award
Merit Medical founder and CEO Fred Lampropoulos has been honored as the Salt Lake Chamber's 40th Giant in Our City. The award was presented to the biotech pioneer at a recent event in Salt Lake City. "When you consider that Utah's life sciences sector accounts for almost 8 percen...
---
Extra Space leases properties from W.P. Carey
Salt Lake City's Extra Space Storage Inc. has agreed to a lease agreement for 36 self-storage properties owned by W.P. Carey Inc. of New York City. Carey is a real estate investment trust that invests in properties leased to single tenants via triple-net leases.Extra Space Storag...
---
PolarityTE creates 3-person 'office of the chief executive'
Salt Lake City-based biotech company PolarityTE Inc. has announced that its board of directors has created an "office of the chief executive" to run the company. The office will consist of a team of three senior executives who will focus and collaborate on commercialization...
---
EOS Fitness to open five Utah gyms in old Gold's Gym locations
EOS Fitness, a gym industry company headquartered in Phoenix, is acquiring five former Gold's Gym locations in northern Utah with plans to further expand in the state, adding 10-15 more gyms within the next 24 months, the company has announced.EOS Fitness currently owns and opera...
---
CORPORATE FINANCIAL REPORTS 6-10-19
The following are recent financial reports as posted by selected Utah corporations:HealthEquityHealthEquity Inc., based in Draper, reported net income of $41.8 million, or 65 cents per share, for the fiscal first quarter ended April 30. That compares with $22.6 million, or 36 cen...
---
Apartment complex scheduled to be built in SLC 'opportunity zone'
One of the underutilized areas in Salt Lake City's central business district has been named as the site of a mixed-use urban in-fill housing complex. Utah homebuilder CW Urban will construct a six-story apartment building, replacing a 0.34-acre surface parking lot at 218 S. 200 E...
---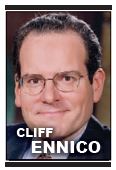 Succeeding in Your Business: Online reviews, Part 2: Respond only if the review is reasonable
By Cliff Ennico "I started a solo law practice last year. As part of my marketing efforts, I encourage my clients to post positive reviews on their websites and social media pages. "Well, I just found out that a client posted a highly negative review of me on Avvo.com." (No...
---
Calendar Highlights
Calendar listings are provided as a free service to our readers. Information about upcoming events may be sent to brice@slenterprise.com. The submission deadline is one week before publication. See the full calendar.
Third Annual Silicon Slopes Summer Bash - June 12
A Silicon Slopes event in partnership with Stack Real Estate. Location is Thanksgiving Park, 2600 Executive Parkway Pavilion, Lehi. Free. Registration can be completed at Eventbrite.com.
---
Sixth Annual Chamber Bowl - June 13
A Murray Area Chamber of Commerce event. Location is Bonwood Bowl, 2500 S. Main St., South Salt Lake. Cost is $7 (includes three games and shoe rental). Details are at murraychamber.org.
---
Ninth Annual Tastemakers Event - June 13
Presented by Salt Lake magazine and allowing patrons to sample items from more than 27 of Salt Lake City's restaurants, distilleries and bars. Location is The Gateway, Salt Lake City. Cost is $45 for a "Tasting Pass," $85 for a VIP pass. Tickets are available at Eventbrite.com.
---
Sandy Area Chamber Golf Classic - June 14
Registration begins at 7:30 a.m., followed by the tournament at 8:30 a.m. Luncheon awards ceremony follows the end of play. Location is River Oaks Golf Course, 35 E. 9270 S., Sandy. Cost is $1,500 for a foursome. Sponsorships are available. Details are at sandychamber.com.
---
Fourth Annual Disaster and Emergency Preparedness Symposium - June 20
Designed to provide a forum for the exchange of information and ideas related to all aspects of disaster and emergency preparedness, management and response and is for all members of the private and public sectors. Location is Ecker Hill Middle School, 2465 Kilby Road, Park City. Cost is $59 before June 13, $79 thereafter. Details are at https://ce.rmcoeh.utah.edu/wconnect/ace/CourseStatus.awp?&course=19DEPS062019.


JOIN US ON FACEBOOK

FOLLOW US ON TWITTER

SEND US AN EMAIL