http://slenterprise.com
801-533-0556
---
This week in The Enterprise
Tuesday, May 28, 2019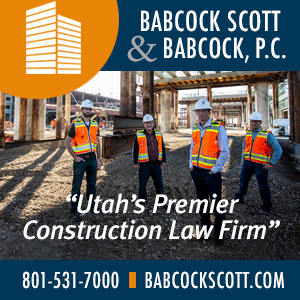 Summit speakers concur: 'Things are good'
By Brice Wallace While Utah may have challenges and trouble spots, the recurring theme at the recent Utah Economic Summit was simple: Things are good.Sprinkled throughout speeches, panel discussions and breakout sessions were both a sense of accomplishment in building Utah's...
---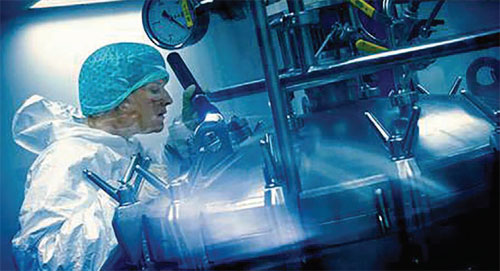 Two critical antibiotics will be Civica Rx's first generic drugs
By John Rogers Two commonly used antibiotics will be the first products to be produced and marketed by Civica Rx, the generic drug company started last year by a consortium of hospitals, including Utah's Intermountain Healthcare. Civica has inked a five-year deal with Copenh...
---
Utah jobless rate lowest it's been in past 11 years
It's been more than 11 years since Utah's unemployment rate has been this low. April's jobless rate of 2.9 percent is the lowest since December 2007, according to numbers released last week by the Department of Workforce Services (DWS). "Utah's combination of strong job growth an...
---
SLC's Mesa buys moving assets of Mergenthaler
Mesa Moving and Storage, a privately held, Salt Lake City-based provider of moving, transportation and logistics services, has acquired another Salt Lake City moving company, Mergenthaler Transfer and Storage. Both companies are members of the UniGroup network of relocation compa...
---
SkyWest to add daily nonstop flights to Dallas
SkyWest Airlines will add nonstop air service from St. George to Dallas/Fort Worth beginning in September. The service, on American Eagle flights operated by SkyWest, will depart St. George in the early morning and return in the afternoon. With the major airlines serving Dallas/F...
---
Incorporate acquires NYC massage company
South Jordan-based Incorporate Massage has acquired an East Coast chair massage company, according to a press statement from the company. Selah Bodyworks, with several locations and headquartered in New York City, will join Incorporate's more than 70 North American markets. Finan...
---
WesTech Engineering tabs Cutler as new CEO
WesTech Engineering Inc. of Salt Lake City has named Ralph Cutler as its new CEO. Currently the president of WesTech, Cutler assumed his CEO responsibilities on May 20, replacing Rex Plaizier, who stepped down for health reasons.Cutler, who holds civil engineering and MBA degrees...
---
Ogden depot is new home for KordUSA
KordUSA, a subsidiary of Australia-based electronics company KordTech, has opened an office and lab facility in Business Depot Ogden. The company held a ribbon-cuttng ceremony at the location earlier this month.Kord develops and produces technology that enables users to con...
---
Accolo acquired by Orion Novotus
Orion Novotus, an Austin, Texas, recruiting company, has acquired Lehi-based Accolo. Accolo is a U.S.-focused recruitment process outsourcing company. Orion Novotus is part of the Orion Talent Co. group of recruitment firms. Financial details of the deal were not disclosed.Founde...
---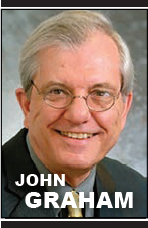 Changing sales narrative: Think like a customer or you may lose the sale
By John Graham "Don't fall into the trap of thinking like a customer. If you do, you're done!" This warning has been pounded into the heads of salespeople - and it will follow them until their last day on the job.Why is thinking like a customer dangerous? It's the noxious notion ...
---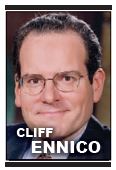 Succeeding in Your Business: Does your business qualify as woman- or minority-owned?
By Cliff Ennico"My husband and I started a consulting business a while back and we are finding ourselves getting more and more business from government agencies and nonprofit organizations. There's only one problem: Many of these people want to know if we are a 'minority-owned en...
---

Trucking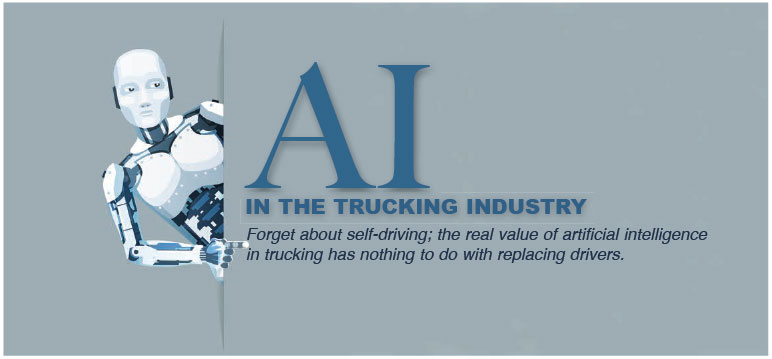 AI in the trucking Industry: Forget about self-driving; the real value of artificial intelligence in trucking has nothing to do with replacing drivers.
By Cory Linton It is hard to go online without seeing "AI," or artificial intelligence, everywhere. On the hype-o-meter scale of 1 to 10, AI is about a 100 right now. It seems that nearly every day, another company is touting that they are using AI to change the world. It is not ...
---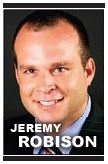 The success of your trucking company may depend on building and maintaining a good credit rating
By Jeremy Robison Oh, no! You need a loan to help improve your cash flow or make a large purchase - like getting a new trailer - and your business' credit score is too low for you to be approved. What can you do?The good news is this is not a permanent situation. You can take ste...
---
Calendar Highlights
Calendar listings are provided as a free service to our readers. Information about upcoming events may be sent to brice@slenterprise.com. The submission deadline is one week before publication. See the full calendar.
Governor's Energy Summit - May 30
Presented by the Governor's Office of Energy Development, in partnership with Utah Media Group. Theme is "Powering Innovation & Investment." Location is Grand America Hotel, 555 S. Main St., Salt Lake City. Details to be announced.
---
2019 Utah Entrepreneurship Program Summit - May 30
A Lassonde Entrepreneurship Institute event designed for staff, faculty and student entrepreneurship programs leaders at universities, colleges and high schools across the state. Activities include a May 20 dinner, 4-8 p.m. and the summit May 31, 8 a.m.-1 p.m. Location is the Spencer Fox Eccles Business Building, University of Utah, 1655 Campus Center Drive, Salt Lake City. Free. Registration can be completed at Eventbrite.com.
---
Giant in Our City - May 31
A Salt Lake Chamber black-tie, invited event. This year's recipient is Fred Lampropoulos. Location is Grand America Hotel, 555 S. Main St., Salt Lake City. Cost is $240. Registration deadline is May 24. Details are at slchamber.com.
---
Chamber Champions Golf Tournament 2019 - June 3
A Utah Valley Chamber event. Location is Hobble Creek Golf Course, 94 Hobble Creek Canyon Road, Springville. Cost is $450 for single members, $600 for single nonmembers, $1,500 per foursome. Details are at thechamber.org.
---


JOIN US ON FACEBOOK

FOLLOW US ON TWITTER

SEND US AN EMAIL