https://slenterprise.com
801-533-0556
---
This week in The Enterprise
Monday, May 20, 2019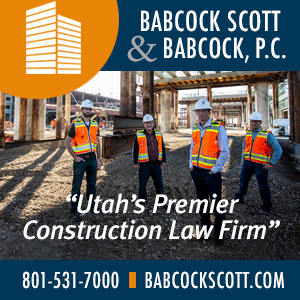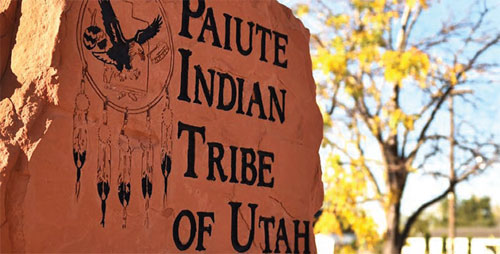 Paiute group reaping benefits from growing business empire
By John Rogers A relatively small group of Utah Native Americans has leveraged an opportunity suggested by a Cedar City information technology company into a burgeoning business empire. The Cedar Band of Paiutes now runs multiple business enterprises that contribute mightily...
---
More jobs coming to SLC, Hildale in So. Utah
By Brice Wallace A software company will grow by 485 jobs in Salt Lake City over the next five years and Hildale will be the site of a manufacturing operation that the city's mayor calls "a game-changer" for that Southern Utah community. Announcements about those two project...
---
Gas prices are again the cause of CPI going up
If you haven't noticed the soaring gasoline prices along the Wasatch Front in recent weeks, you probably don't drive a car. The average cost of gas at the pump jumped 31 percent in April alone and is the primary reason the Zions Bank Wasatch Front Consumer Price Index (CPI) climb...
---
Stayner Bates to join nationwide BKD group
Salt Lake City-based accounting firm Stayner Bates PC will become a part of BKD, a Springfield, Missouri, company with nationwide reach. The acquisition will take effect on June 1. "We want to extend a warm welcome to our new BKD team members," said BKD CEO Ted Dickman. "Stayner ...
---
Utah home price increase second in the nation
Utah ranks No. 2 in the nation for increasing home prices over the past year, according to a new study released by the financial website RefiGuide.org. The rankings were based on analysis of Zillow data from March 2018 through March 2019. Utah had a median home value increase of&...
---
Utah joins 44 states in suit against generic drug makers
Utah has joined 44 other states in suing Teva Pharmaceuticals and 19 of the nation's largest generic drug manufacturers, alleging a broad conspiracy to artificially inflate and manipulate prices as well as reduce competition for more than 100 generic drugs. "The price-fixing case...
---
Utah-China trade & investment forum creates opportunities for Utah businesses
World Trade Center Utah (WTC Utah) hosted a delegation of more than 100 high-level Chinese government and business leaders for a trade and investment forum at the Little America Hotel on May 11. The event, coordinated in partnership with the China Chamber of International Commerc...
---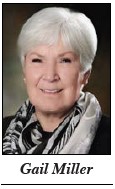 Miller to receive congressional Horizon Award
The Congressional Award Foundation has announced that it will honor Salt Lake City's Gail Miller with its Horizon Award at the organization's annual Gold Medal Ceremony on Capitol Hill in Washington, D.C., on June 20. The foundation will honor the humanitarian leader and business...
---
Control4 being acquired by North Carolina firm
A Salt Lake City manufacturer and marketer of smart home products, Control4, is being acquired by SnapAV, a Charlotte, North Carolina-based manufacturer of audio/visual, surveillance, networking and remote management products. SnapAV will acquire Control4 in an all-cash transacti...
---
CORPORATE FINANCIAL REPORTS 5-20-19
The following are recent financial reports as posted by selected Utah corporations: Nature's Sunshine Nature's Sunshine Products Inc., based in Lehi, reported net income of $1.7 million, or 9 cents per share, for the fiscal first quarter ended March 31. That compares with $3...
---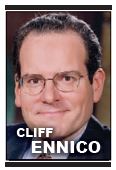 Succeeding in your Business: Winning first place in a business plan competition
By Cliff Ennico Twice a year, I have the honor of being a judge at the Connecticut Business Plan Competition, where students from business schools and undergraduate business programs throughout Connecticut compete for cash prizes and mentorship from leading business experts, in a...
---
Calendar Highlights
Calendar listings are provided as a free service to our readers. Information about upcoming events may be sent to brice@slenterprise.com. The submission deadline is one week before publication. See the full calendar.
Governor's Energy Summit - May 30
Presented by the Governor's Office of Energy Development, in partnership with Utah Media Group. Theme is "Powering Innovation & Investment." Location is Grand America Hotel, 555 S. Main St., Salt Lake City. Details to be announced.
---
2019 Utah Entrepreneurship Program Summit - May 30
A Lassonde Entrepreneurship Institute event designed for staff, faculty and student entrepreneurship programs leaders at universities, colleges and high schools across the state. Activities include a May 20 dinner, 4-8 p.m. and the summit May 31, 8 a.m.-1 p.m. Location is the Spencer Fox Eccles Business Building, University of Utah, 1655 Campus Center Drive, Salt Lake City. Free. Registration can be completed at Eventbrite.com.
---
Giant in Our City - May 31
A Salt Lake Chamber black-tie, invited event. This year's recipient is Fred Lampropoulos. Location is Grand America Hotel, 555 S. Main St., Salt Lake City. Cost is $240. Registration deadline is May 24. Details are at slchamber.com.
---
Chamber Champions Golf Tournament 2019 - June 3
A Utah Valley Chamber event. Location is Hobble Creek Golf Course, 94 Hobble Creek Canyon Road, Springville. Cost is $450 for single members, $600 for single nonmembers, $1,500 per foursome. Details are at thechamber.org.


JOIN US ON FACEBOOK

FOLLOW US ON TWITTER

SEND US AN EMAIL