https://slenterprise.com
801-533-0556
---
This week in The Enterprise
Monday, April 22, 2019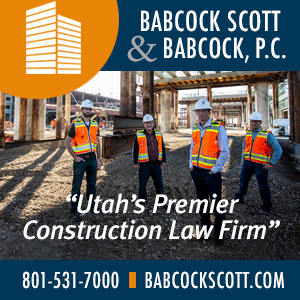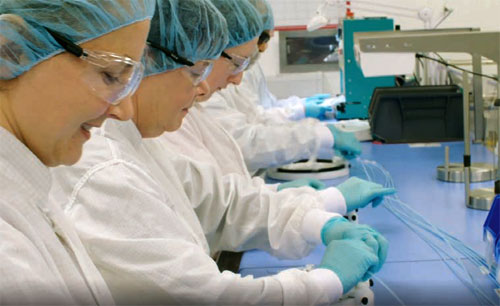 Innovation originates all over Utah, not just from the 'Slopes'
Brice Wallace One Utah company is working to develop electric battery systems to enable 150-mile-range air taxis. Another is working on lightweight, conductivity-based polymers and composites that could someday protect the vital personal information in your smartphone.They m...
---
International trade makes up large portion of Utah's GDP
A new study from Business Roundtable, a group of CEOs of major U.S. corporations, finds that international trade supports 389,000 jobs in Utah - nearly one out of every five jobs in the state.Trade with Canada and Mexico alone supports 121,400 jobs in Utah, the report said. The g...
---
Safety offenses shut down SE Utah gas pipeline
The Utah Public Service Commission has ordered the shutdown of 21 miles of a natural gas pipeline near Moab. The order against Pacific Energy & Mining Co. (PEMC) came at the request of the Utah Division of Public Utilities after it discovered that numerous operational and eme...
---
ClearFoundation buys Daplie Inc.
ClearFoundation, a New Zealand-based developer of core software for securing both physical and virtual networks, has acquired Daplie Inc. of Provo. Daplie is the creator of Connect, a personal home server offering security, privacy, ownership and control to consumers in place of ...
---
Groups launch Empower SLC to boost energy-saving efforts
The Salt Lake City Sustainability Department and Utah Clean Energy have teamed up with the International Rescue Committee, Salt Lake County Aging and Adult Services and YouthCity Government in an effort to empower Salt Lake City's West Side neighborhoods with the tools to re...
---
Tax credit incentives bring pair of feature films for production in Utah
By Brice Wallace A pair of film productions - including one that will spend nearly $7 million in Utah - have received incentives to shoot in the Beehive State.The Governor's Office of Economic Development (GOED) board, at its April meeting, approved a tax credit incentive of...
---
Keone named president of Listen Technologies
Bluffdale-based Listen Technologies Corp., a provider of assistive listening and tour systems, has announced that Maile Keone has been named president of the company. She will be responsible for executing Listen Technologies' business plan, the company said in a release.Keon...
---
Survey: Higher employee turnover in 2018
Employers Council, a human resource and employment law service for the business community, has found that Utah's employee turnover rate is up for the second straight year. The organization's HR Metrics Survey reported a 2018 turnover rate of 25.6 percent compared to a 2017 r...
---
O.C. Tanner acquires Indian firm
O.C. Tanner, a Salt Lake City-based employee recognition and workplace culture company, has acquired the recognition and rewards technology and business of Kwench, an India-based company that delivers corporate recognition solutions. The agreement will combine the global foo...
---
Majority of investors favor the human touch over technology
Despite increasing automation in nearly all aspects of the consumer experience, 84 percent of investors say that financial advisors will always be needed and will not be replaced by automated investing technology, according to the first quarter 2019 Wells Fargo/Gallup Investor an...
---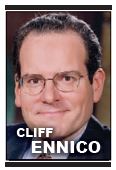 Succeeding in Your Business: Here are 12 little words that will help you predict the future
It's a rough economy out there, but even scarier than the persistent threats of recession, deflation, countries defaulting on their debt, governments' inability to balance the budget and other boogie people is the pace of change itself.If you are a business owner looking to adapt...
---
Calendar Highlights
Calendar listings are provided as a free service to our readers. Information about upcoming events may be sent to brice@slenterprise.com. The submission deadline is one week before publication. See the full calendar.
State of Utah Reverse Trade Show - April 29
An NIGP Utah Chapter event. Event features keynote speaker Mike Mower, chief of staff for Gov. Gary Herbert; a reverse trade show, breakout sessions and manager one-on-ones. Location is the Karen Gail Miller Conference Center, 9750 S. 300 W., Sandy. Cost is $100 until March 1, $125 March 1-April 14, and $150 starting April 15. Registration can be completed at http://www.Eventbrite.com.
---
Diversity Career Fair 2019 - April 30
Organized by L3 Technologies. Panelists are Emma Houston, director of diversity and inclusion, Salt Lake County Mayor's Office; Margarita Angelo, vice president, diversity recruitment officer, Zions Bank; Selma Mlikota, manager, diversity and inclusion, O.C. Tanner; Nchopia Nwokoma, director of culture, England Logistics; and Cameron Williams, director of diversity engagement, Domo. Location is Utah Cultural Celebration Center, 1355 W. 3100 S., West Valley City. Registration can be completed at http://www.Eventbrite.com.
---
Power Women Second Annual Women's Leadership Summit - May 8
Featuring a focus on high-performance leadership skills, communicating with credibility and leading by design. Location is AGC of Utah, 2207 S. 1070 W., Salt Lake City. Cost is $249. Details are at www.powerwomenlead.com.
---
Utah Veteran Business Conference 2019 - May 10
Utah Veteran Business Conference 2019, presented by the Utah Veteran Owned Business Coalition and Salt Lake Chamber. Keynote speaker is Jeff Kirkham, co-owner of Black Rifle and owner of Readyman. Location is Salt Lake Community College's Miller Campus, Karen Gail Miller Conference Room, 9750 S. 300 W., Sandy. Cost is $30. Details are at slchamber.com.




JOIN US ON FACEBOOK

FOLLOW US ON TWITTER

SEND US AN EMAIL