https://slenterprise.com
801-533-0556
---
This week in The Enterprise
Monday, April 15, 2019
Betts: Utah tech industry hub is going to move to the north
Brice Wallace Silicon Slopes is currently the epicenter of Utah's booming tech world. But that explosion straddling the Salt Lake County-Utah County border could edge northward in the next few years. Clint Betts, executive director of both the Silicon Slopes organization and the...
---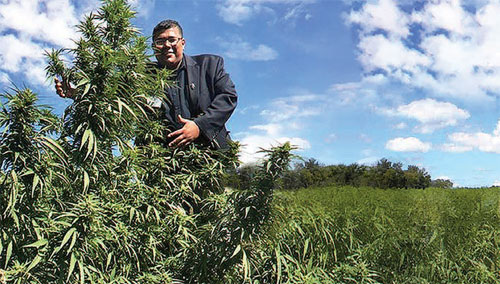 New partnership, licensing bring hemp industry closer for Navajos
By John Rogers Aqueous Sciences of Nevada, a Las Vegas-based development company, made two moves last week that may lead to a major cannabis-growing operation on Navajo Nation reservation land in the Four Corners area that includes southeastern Utah. Aqueous has had an agree...
---
Utah prices jump more than twice national increase
Transportation and housing are leading nearly across-the-board price increases facing Wasatch Front consumers. The Zions Bank Wasatch Front Consumer Price Index (CPI), announced last week, rose 0.9 percent from February to March on a non-seasonally adjusted basis and is part of a...
---
Ancestry commits to keep 1,000 employees in Utah, hire 500 more
Genetics services company Ancestry has long been part of Utah's corporate DNA, and state officials last week approved an incentive for the company to keep it that way. The Governor's Office of Economic Development (GOED) board, at its April meeting, approved a tax credit incentiv...
---
Group files applications to launch new St. George bank
Several former officers of Town & Country Bank in St. George have filed the necessary application to form a new independent bank. Bruce Jensen, president and CEO of Town & Country until it was acquired by American Fork-based People's Utah Bankcorp in 2017, said in a relea...
---
E-TeleQuote to open SLC office
Clearwater, Florida-based digital health insurance agency E-TeleQuote Insurance Inc. has opened a new location in Salt Lake City. The company, which focuses on Medicare and the over-65 market, said the Utah office is the sixth for the company that opened an office in Arizona last...
---
Salt Lake's Instructure buys partner MasteryConnect
Instructure Inc., a Salt Lake City software-as-a-service technology company, has acquired its local longtime partner MasteryConnect. Terms of the deal were not disclosed.Instructure markets its learning software such as Canvas and Bridge to both educational institutions and corpo...
---
CORPORATE FINANCIAL REPORTS 4-15-19
The following are recent financial reports as posted by selected Utah corporations: Sportsman's Warehouse Sportsman's Warehouse Holdings Inc., based in Midvale, reported net income of $10.6 million, or 25 cents per share, for the fiscal fourth quarter ended Feb. 2. That comp...
---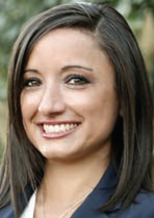 Business Tech: Technology in Education
By Bahar Ferguson Before you begin reading this article, it is only fair that I provide the following: WARNING: The content in this article is going to make you very jealous. You will become furious at how much easier some things have become for students.Now that we have tha...
---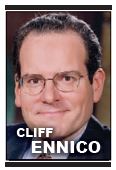 Succeeding in Your Business: A primer on setting up preferred stock in your business
By Cliff Ennico "My two partners and I formed a corporation to run a web-based business. The business has taken off, and we are being approached by some local angel investors. "We are delighted, of course. The problem is that these investors all want preferred stock and our corpo...
---
Calendar Highlights
Calendar listings are provided as a free service to our readers. Information about upcoming events may be sent to brice@slenterprise.com. The submission deadline is one week before publication. See the full calendar.
2019 Women's Entrepreneurial Conference - April 17
A Utah Women's Networking Group event. Theme is "Harnessing the Power of Social Media & Digital Marketing." Event features guest speakers, breakout sessions, lunch and a pitch competition that will award over $19,000 in grants to women-owned businesses. Location is Holladay City Hall, 4580 S. 2300 E., Holladay. Cost is based on time of purchase. Registration can be completed at http://www.Eventbrite.com.
---
Diversity Career Fair 2019 - April 30
Organized by L3 Technologies. Panelists are Emma Houston, director of diversity and inclusion, Salt Lake County Mayor's Office; Margarita Angelo, vice president, diversity recruitment officer, Zions Bank; Selma Mlikota, manager, diversity and inclusion, O.C. Tanner; Nchopia Nwokoma, director of culture, England Logistics; and Cameron Williams, director of diversity engagement, Domo. Location is Utah Cultural Celebration Center, 1355 W. 3100 S., West Valley City. Registration can be completed at http://www.Eventbrite.com.
---
State of Utah Reverse Trade Show - April 29
An NIGP Utah Chapter event. Event features keynote speaker Mike Mower, chief of staff for Gov. Gary Herbert; a reverse trade show, breakout sessions and manager one-on-ones. Location is the Karen Gail Miller Conference Center, 9750 S. 300 W., Sandy. Cost is $100 until March 1, $125 March 1-April 14, and $150 starting April 15. Registration can be completed at http://www.Eventbrite.com.
---
Utah Veteran Business Conference 2019 - May 10
Utah Veteran Business Conference 2019, presented by the Utah Veteran Owned Business Coalition and Salt Lake Chamber. Keynote speaker is Jeff Kirkham, co-owner of Black Rifle and owner of Readyman. Location is Salt Lake Community College's Miller Campus, Karen Gail Miller Conference Room, 9750 S. 300 W., Sandy. Cost is $30. Details are at slchamber.com.




JOIN US ON FACEBOOK

FOLLOW US ON TWITTER

SEND US AN EMAIL