http://slenterprise.com
801-533-0556
---
This week in The Enterprise
Monday, March 18, 2019
'Vibrant market' results in nearly 100 Utah acquisitions per year
By Brice Wallace Utah companies remain strong targets for acquisitions, with a variety of factors working in the state's favor.Three of the past six years, the number of acquired Utah companies has been 100 or more, and the 2018 figure of 91 transactions followed a 102-deal ...
---
Biskupski takes unilateral action, sues over Inland Port Authority
By John Rogers In a move that came as no surprise to most observers, Salt Lake City Mayor Jackie Biskupski last week filed a lawsuit in the 3rd Judicial District Court of Utah questioning the legality of creation of the Inland Port Authority by Utah's Legislature. The mayor ...
---
Transportation leads largest CPI drop in 3 years
The cost of transportation includes the price of both gasoline and vehicles and both took a slide in February. Local transportation costs fell 3.6 percent last month, leading to the largest one-month drop in consumer prices in over three years. The Zions Bank Wasatch Front Consum...
---
Women Tech Council addresses tech gender gap - and ways to improve it
Brice WallaceWomen Tech Council wants to address the gender gap in the technology sector and has issued a report outlining ways to close it.The national organization, based in Utah's Silicon Slopes area, also released a list of companies it says are "accelerating removing the gla...
---
Fusion BPO buys Ohio firm
Fusion BPO Services of Draper has acquired Canton, Ohio-based Ameridial Inc. Fusion BPO is a global outsourcing services provider that also has an operation in Kolkata, India. Ameridail provides telemarketing services to the healthcare, retail, e-commerce and automotive dealer se...
---
Utah business organizations applaud decision to delay tax bill, create task force
The Salt Lake Chamber, the Utah Technology Council and others have hailed the Legislature's delay on acting on a tax reform bill that would have decreased the state sales and use tax rate but imposed a sales and use tax on services.Meanwhile, during the general session's final da...
---
WTC Utah hosts Women's Day celebration
World Trade Center Utah (WTC Utah) co-hosted an International Women's Day celebration on March 8 in cooperation with the Women's Business Center of Utah (WBCUtah) and the Salt Lake Chamber. The event, moderated by EDCUtah president and WTC Utah board member Theresa Foxley, f...
---
Employers Council named 2019 ChamberWest small-biz honoree
ChamberWest, the trade organization that represents West Valley City, Taylorsville, West Jordan and Kearns, named Employers Council as its Small Business of the Year for 2019 during its annual awards gala celebration held late last month."We congratulate Employers Council on thei...
---
2019 science & tech medals announced
Utah Gov. Gary R. Herbert, along with the Utah Science Technology and Research Initiative (USTAR), have announced the winners of the 2019 Governor's Medals for Science and Technology. The medals will be presented to the four honorees at the Utah Technology Innovation Summit at th...
---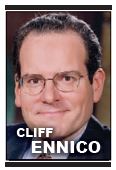 Succeeding in Your Business: Got a college graduate in your basement? Time to call the 'den mothers'
By Cliff Ennico Do you have a recent college graduate living in your basement? Is your child getting close to graduating from college with few or no job prospects on the horizon? Has your son or daughter boomeranged back to you after some time living on his or her own?If so, you ...
---
CORPORATE FINANCIAL REPORTS 3-18-19
The following are recent financial reports as posted by selected Utah corporations:Profire EnergyProfire Energy Inc., based in Lindon, reported company-record net income of $6 million, or 12 cents per share, for the full year 2018. That compares with $4.4 million, or 9 cents per ...
---

Travel & Adventure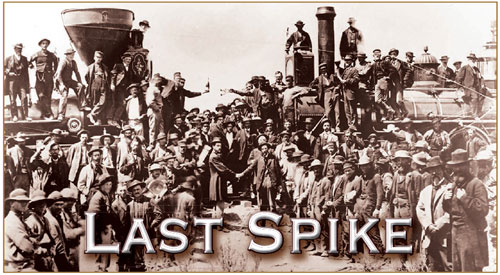 Focus: Travel & Recreation - Last Spike
This spring, the Golden Spike National Historic Site commemorates the 150th anniversary of the completion of the transcontinental railroad. The celebration provides a good excuse to take in all Northern Utah has to offer. By Randy Henricks"All aboard...
---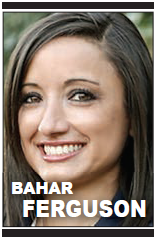 Love to travel - or hate it. ... there's an app for that
By Bahar Ferguson Traveling is different for everyone. Some people love it and some people hate it. Some people do it to get to work every day and some people do it for "work" by vacationing every day. No matter the reason behind your traveling, it could always go more smoot...
---
Calendar Highlights
Calendar listings are provided as a free service to our readers. Information about upcoming events may be sent to brice@slenterprise.com. The submission deadline is one week before publication. See the full calendar.
Pillar of the Valley Gala - March 19
A Utah Valley Chamber event. Award recipients are John Valentine and Ray and Janette Beckham. Location is Utah Valley Convention Center, 200 W. Center St., Provo. Cost is $250 for members, $300 for nonmembers, $2,000 for a table of eight. Details are at http://www.thechamber.org.
---
Annual Vision Dinner - March 20
Annual Vision Dinner, a South Jordan Chamber of Commerce event. Location is Embassy Suites, 10333 South Jordan Gateway, South Jordan. Cost is $60. Sponsorships are available. Details are at southjordanchamber.org.
---
Intermountain Sustainability Summit - March 21-22
Keynote presenter is Paul Hawken, entrepreneur, environmentalist and author. Summit-affiliated workshops offer half- and full-day sessions on March 22. Workshops include "The Art of Convening: Methods and Frameworks for Working Skillfully in Complexity and Community," "Science, Stores and Sustainability: The National Climate Assessment and Opportunities in Utah" and "Intermountain Living Future." Location is Shepherd Union Building, Weber State University, Ogden. March 21 summit cost is $105 for professionals (early-bird), $125 for professionals (regular) and $30 for students. March 22 workshops have various costs. Details are at https://www.weber.edu/issummit
---
Utah Technology Innovation Summit - April 1
Presented by Utah Science Technology and Research (USTAR) initiative. Event includes keynote speakers and panels discussing innovation in the medical, energy and clean tech sectors; technology solutions for clear-air initiatives; rural technology-based economic development; funding opportunities for Utah entrepreneurs and startups; and recognition of the 2019 recipients of the Governor's Medal for Science and Technology. Keynote speaker is Mike Leavitt, founder and general partner of Leavitt Partners and former Utah governor. Location is Little America Hotel, 500 S. Main St., Salt Lake City. Cost is $49. Details are at https://utahinnovationsummit.org/.
---


JOIN US ON FACEBOOK

FOLLOW US ON TWITTER

SEND US AN EMAIL