https://slenterprise.com
801-533-0556
---
This week in The Enterprise
Monday, February 25, 2019
SLCC aerospace program gets boost from opportunity grant
By Brice Wallace A new Salt Lake Community College program aims to produce more skilled workers for Utah's aerospace industry.The aerospace assembly training program recently got a financial boost from the Governor's Office of Economic Development (GOED) board, which provide...
---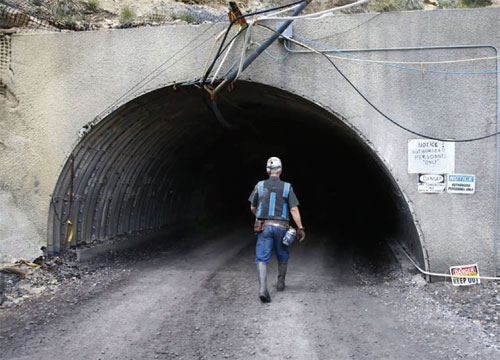 The end of the 'war on coal' brings good news for pair of Utah mines
By John Rogers U.S. Assistant Secretary of the Interior Joe Balash has declared, "The war on coal is over." The pronouncement came following the recent Bureau of Land Management approval of two mining projects in Utah. The Department of the Interior announced that the $12.3-...
---
Back in the swim: Seven Peaks to reopen this year
After a 2018 season during which the gates never opened, the Seven Peaks Waterpark in Provo is scheduled to open on Memorial Day Weekend this year, according to a press release from Global Management Amusement Professionals. The Temecula, California-based company operates dozens ...
---
Housing starts, new home sales soaring in St. George market
The St. George area housing industry continues to zoom, according to the Metrostudy fourth quarter 2018 housing survey released recently. The study found that housing starts and new home closings are up significantly but that production is moving toward attached - and therefore m...
---
Instructure buys Portfolium
Instructure Inc., a Salt Lake City software-as-a-service technology company, has acquired San Diego-based education software company Portfolium. Terms of the deal were not disclosed.Instructure markets its learning software such as Canvas and Bridge to both educational institutio...
---
SL Chamber names small-business honorees
The Salt Lake Chamber has announced it annual Small Business Award winners. Honorees were announced at the organization's Small Business Summit: Ignite & Inspire, held at the Salt Lake City Marriott University Park Hotel and Conference Center."Small businesses are the beating...
---
SVN Auctions to handle UDOT surplus property disposal
SVN Auction Services has been awarded a five-year contract by the Utah Department of Transportation (UDOT) to create and manage an electronic online auction platform and clearinghouse to streamline sales of surplus real property owned by UDOT. The surplus land auct...
---
CORPORATE FINANCIAL REPORTS 2-24-19
CORPORATE FINANCIAL REPORTS The following are recent financial reports as posted by selected Utah corporations:Nu SkinNu Skin Enterprises Inc., based in Provo, reported a net loss of $17.8 million, or 32 cents per share, for the fourth quarter of 2018. That compares with net inco...
---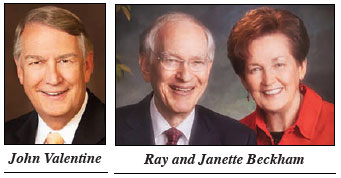 Pillar of the Valley Award recipients announced by the Utah Valley Chamber
The Utah Valley Chamber of Commerce has selected John L. Valentine, Utah County commissioner and chairman of the Utah State Tax Commission, and Janette Callister Hales Beckham and the late Ray E. Beckham as the Pillar of the Valley Award recipients for 2019. They will be ho...
---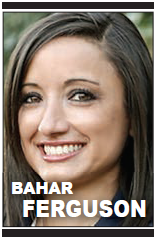 Business Tech: Hey, Siri; Hey, Alexa: Beware the data you leave behind
By Bahar Ferguson Perhaps you didn't know that when you speak to someone in a call center, join a conference call, leave a voicemail or ask Alexa for the weather forecast, you are creating data. This compilation of data is one of the many reasons that both Google and Alexa have r...
---
Calendar Highlights
Calendar listings are provided as a free service to our readers. Information about upcoming events may be sent to brice@slenterprise.com. The submission deadline is one week before publication. See the full calendar.
2019 Entrepreneur & Investor Summit - February 28 - March 2
Produced by BioUtah and the Center for Technology & Venture Commercialization at the University of Utah. Event includes keynote speeches from entrepreneurs and industry executives, pitches from emerging bioscience startups, and investor presentations. Morning keynote speaker is David Peoples, executive director of healthcare investment banking at JP Morgan. Luncheon keynote presenter is Ryan Watts, founder and CEO of Denali Therapeutics. Feb. 28 features a VIP dinner (by invitation only) at the Cleone Peterson Eccles Alumni House, University of Utah, 155 Central Campus Drive, Salt Lake City. March 1 features the summit at the same location (agenda to be announced). March 2 is a ski day. Details to be announced.
---
Annual Economic Forecast - February 27-28
A Bank of Utah event featuring Natalie Gochnour, director of the University of Utah's Kem C. Gardner Policy Institute and chief economist for the Salt Lake Chamber. All are 11:30 a.m.-1 p.m. Feb. 20 location is Hub 801, 3525 Riverdale Road, Ogden, in conjunction with Weber State University and the Ogden-Weber Chamber of Commerce. Additional speakers are Gordie Russell of Northrup Grumann discussing the aerospace industry and the economy; and Brandon Fugal, chairman at Colliers International, discussing the real estate market. Feb. 21 location is At the Grove at The Copper Mill, 2427 N. Main St., Logan. Feb. 27 location is Little America Hotel, 500 S. Main St., Salt Lake City. Feb. 28 location is Utah Valley Convention Center, 220 W. Center St., Provo, in conjunction with the Utah Valley Chamber of Commerce, with Fugal as an additional speaker. Free, but pre-registration is required and can be completed at (801) 409-5172 or http://www.bankofutah.com.
---
International Women's Day Celebration - March 8
International Women's Day Celebration, co-sponsored by the Women's Business Center of Utah and World Trade Center Utah and featuring a panel discussion about the opportunities and challenges for women in international business. Location is the Women's Business Center of Utah, 175 E. 400 S., Suite 600, Salt Lake City. Free. Details are at slchamber.com and wtcutah.com.


JOIN US ON FACEBOOK

FOLLOW US ON TWITTER

SEND US AN EMAIL