https://slenterprise.com
801-533-0556
---
This week in The Enterprise
Monday, February 18, 2019
Utah not immune from growing global income inequality gap
By Brice Wallace If you're not in the top 1 percent of income-earners and you think you're being left behind, you're not alone.And you're also correct.A pair of University of Utah professors told the Salt Lake Rotary Club last week that Utah has been experiencing growing income i...
---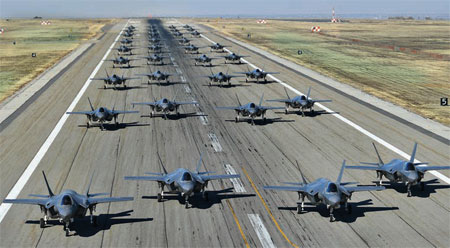 Hill AFB's $1.43 billion payroll leads facility's growing economic impact
The economic impact of Hill Air Force Base continues to grow.The base recently released its 2018 economic impact statement, which shows it had a $3.6 billion impact on the Utah economy last year. That compares with $3.4 billion reported for 2017. The figures include payroll, expe...
---
Housing and transportation lead CPI drop
The prices that northern Utahns pay for the goods and services they buy took their largest drop in almost a year in January. The drop was due mostly to a decrease in transportation and housing prices, according to the Zions Bank Wasatch Front Consumer Price Index (CPI) released l...
---
Leavitt to keynote Utah technology summit
Former Utah Gov. Michael O. Leavitt has accepted an invitation to keynote the second annual Utah Technology Innovation Summit on April 1 at the Little America Hotel in downtown Salt Lake City, according to a release from the Utah Science Technology and Research Initiative (USTAR)...
---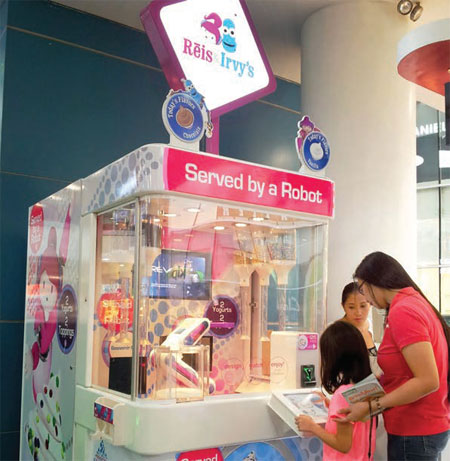 Utahn buys exclusive franchise for 100 froyo vending locations
Utah doesn't have any of Reis & Irvy's popular robot-staffed frozen yogurt and ice cream vending kiosks yet, but a Salt Lake City mechanical contractor is about to change that. Jason Olsen has purchased exclusive rights to install the franchised locations in Utah and Salt Lak...
---
L3 Technologies will add 250 employees to its already major Utah workforce
By Brice WallaceL3 Technologies will add up to 250 jobs in an expansion project in Salt Lake City, the company announced last week.The announcement came after the company was awarded a tax credit incentive and a training grant by the Governor's Office of Economic Development (GOE...
---
Center launches Opportunity Zones Task Force
The Sorenson Impact Center at the University of Utah's David Eccles School of Business has launched its Opportunity Zones Task Force and forthcoming Opportunity Zones Catalyst Challenge. The center is joined in its effort by partners the Economic Innovation Group, U.S. Impact Inv...
---
Chamber launches political action committee
The Salt Lake Chamber is interested in electing public officials who will support a pro-business agenda. To this end, the organization has launched a new political action committee to be called the Utah Jobs PAC."The Utah Jobs PAC will allow Utah business...
---
Control4 buys Swiss company
Salt Lake City-based Control4 Corp. has acquired a Swiss company known for the creation of a smart home remote that interfaces with thousands of devices right out of the box. Based in Bern, Switzerland, NEEO formerly sold its product online but will discontinue all direct-to-cons...
---
CORPORATE FINANCIAL REPORTS 2-18-19
The following are recent financial reports as posted by selected Utah corporations:USANAUSANA Health Sciences, based in Salt Lake City, reported net earnings of $32.3 million, or $1.32 per share, for the fourth quarter ended Dec. 29. That compares with a net loss of $5.9 million,...
---
Calendar Highlights
Calendar listings are provided as a free service to our readers. Information about upcoming events may be sent to brice@slenterprise.com. The submission deadline is one week before publication. See the full calendar.
2019 Utah Safety Conference & Expo - February 19-21
Presented by the Utah Safety Council and featuring keynote presentations, 40 breakout sessions, networking luncheons and an expo highlighting the latest in safety products and services. A half-day pre-conference about "Opioids in the Workplace" is scheduled for Feb. 19, noon-5 p.m. Location is Mountain America Expo Center, 9575 S. State St., Sandy. Cost of opioid pre-conference is $100. Conference cost by Jan. 11 is $200 for members, $300 for nonmembers (prices rise by $50 after Jan. 11); $50 for students. Details are at http://www.utahsafetycouncil.org/content/2019-Utah-Safety-Conference-Expo.aspx.
---
Annual Tech Tour - February 20
A Utah Technology Council event. Location is 13693 S. 200 W., Draper. Registration can be completed at http://www.eventbrite.com.
---
35th Annual Investors Choice Venture Capital Conference - February 20
A VentureCapital.org event. Location is Hilton Salt Lake City Center, 255 S. West Temple, Salt Lake City. Conference cost is $495 ($295 before Dec. 31). Ski and snowboard day is Feb. 20, 9 a.m.-4 p.m., at Snowbird (cost is $150). Investor reception is Feb. 20, 6-8 p.m., at the Zions Bank Founders Room, 1 S. Main St., Salt Lake City (cost is $150). Registration can be completed at http://www.Eventbrite.com.
---
Annual Economic Forecast - February 20-21
A Bank of Utah event featuring Natalie Gochnour, director of the University of Utah's Kem C. Gardner Policy Institute and chief economist for the Salt Lake Chamber. All are 11:30 a.m.-1 p.m. Feb. 20 location is Hub 801, 3525 Riverdale Road, Ogden, in conjunction with Weber State University and the Ogden-Weber Chamber of Commerce. Additional speakers are Gordie Russell of Northrup Grumann discussing the aerospace industry and the economy; and Brandon Fugal, chairman at Colliers International, discussing the real estate market. Feb. 21 location is At the Grove at The Copper Mill, 2427 N. Main St., Logan. Feb. 27 location is Little America Hotel, 500 S. Main St., Salt Lake City. Feb. 28 location is Utah Valley Convention Center, 220 W. Center St., Provo, in conjunction with the Utah Valley Chamber of Commerce, with Fugal as an additional speaker. Free, but pre-registration is required and can be completed at (801) 409-5172 or http://www.bankofutah.com.
---
2019 Entrepreneur & Investor Summit - February 28 - March 2
Produced by BioUtah and the Center for Technology & Venture Commercialization at the University of Utah. Event includes keynote speeches from entrepreneurs and industry executives, pitches from emerging bioscience startups, and investor presentations. Morning keynote speaker is David Peoples, executive director of healthcare investment banking at JP Morgan. Luncheon keynote presenter is Ryan Watts, founder and CEO of Denali Therapeutics. Feb. 28 features a VIP dinner (by invitation only) at the Cleone Peterson Eccles Alumni House, University of Utah, 155 Central Campus Drive, Salt Lake City. March 1 features the summit at the same location (agenda to be announced). March 2 is a ski day. Details to be announced.


JOIN US ON FACEBOOK

FOLLOW US ON TWITTER

SEND US AN EMAIL