https://slenterprise.com
801-533-0556
---
This week in The Enterprise
Monday, January 7, 2019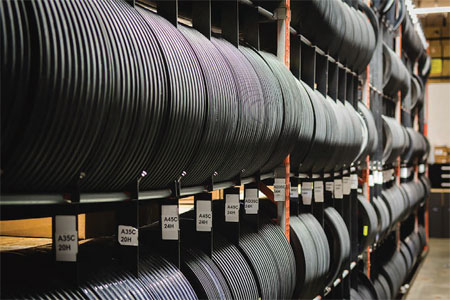 Outdoor products company to expand HQ, create 155 jobs
Brice Wallace A globally recognized sporting goods company is deepening its roots in Ogden.Amer Sports Winter & Outdoor Co., which has had operations in Ogden since 2007, will expand its headquarters for its U.S. outdoor business and build a distribution center. The anno...
---
New numbers suggest Utah job-growth slowdown
Job growth in Utah seems to be slowing as year-over-year numbers are coming up a few tenths of a point below previous months. Utah's nonfarm payroll employment for November grew by an estimated 2.9 percent, adding 43,000 jobs to the economy since November 2017, meaning Utah's cur...
---
Doubts creeping into Utah attitude about the future
Economic conditions in Utah remain strong but the state's consumers are beginning to show some reservations about the future. The Zions Bank Utah Consumer Attitude Index (CAI) dropped 4.7 points to 115.8 in December. Anything above 100 still shows confidence in the economy, but t...
---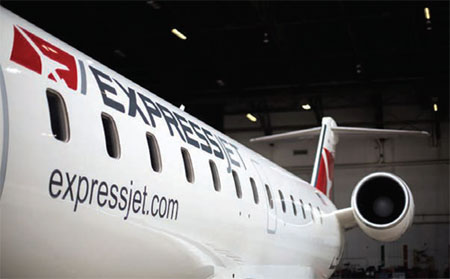 SkyWest Inc. sells unprofitable ExpressJet Airlines to United joint venture
St. George-based SkyWest Inc. has announced a deal to sell its ExpressJet Airlines Inc. subsidiary to ManaAir - a joint venture of United Continental and KAir Enterprises, an airline investment company - for $70 million in cash and the assumption of the liabilities of ExpressJet....
---
SL Film Society launches effort to keep artists in Utah
In an effort to keep post-graduate animators, game designers and content creators in Utah, the Salt Lake Film Society (SLFS) has created a media accelerator studio called MAST. SLFS said the program will grow its Film Fostering & Education Initiative, which has fostered 150 s...
---
Utah Association of Counties to lead Opportunity Zone management
The Governor's Office of Economic Development (GOED) has selected the Utah Association of Counties to lead the state's Opportunity Zone planning and implementation.The association will work with GOED in partnership with the Sorenson Impact Center and consultant Patrick Mullen to ...
---
Calendar Highlights
Calendar listings are provided as a free service to our readers. Information about upcoming events may be sent to brice@slenterprise.com. The submission deadline is one week before publication. See the full calendar.
State of the Economy for 2019 - January 9
A Utah Department of Workforce Services (DWS) event. Speaker is Carrie Mayne, chief economist and director of workforce research and analysis at DWS. Location is the DWS South County Employment Center, 5735 S. Redwood Road, Room 114, Taylorsville. Free. RSVPs can be completed by emailing Jenny Jones at jenjones@utah.gov.
---
UTC Public Policy Forum - January 9
A Utah Technology Council event. UTC members gather once a quarter outside of the state legislative session, and once weekly during the session, to discuss issues of priority to the community. Location is the Utah State Capitol, Capitol Board Room, 350 State St., Salt Lake City. Registration can be completed at https://www.eventbrite.com/e/utc-public-policy-forum-tickets-52419699733.
---
St. George Area Economic Summit 2019 - January 10
A St. George Area Economic Development event also known as "What's Up Down South?" Location is Dixie Convention Center, 1835 S. Convention Center Drive, St. George. Registration can be completed at http://www.Eventbrite.com.
---
Year In Review: Top Media Stories of 2018 - January 11
A Salt Lake Chamber event featuring a panel of journalists discussing the year's top stories and their impact on Utah communities. Location is 50 West Club & Caf, 50 W. Broadway, Salt Lake City. Cost is $20. Details are at http://www.slchamber.com.
---
Utah Economic Outlook & Public Policy Summit 2019 - January 18
Presented by the Salt Lake Chamber and Kem C. Gardner Policy Institute at the University of Utah. Keynote speaker is Ed Bastian, CEO of Delta Air Lines. Other activities include a 2019 economic outlook from economists, release of the Salt Lake Chamber CEOutlook Confidence Index, presentation of the 2019 Economic Report to the Governor, Gov. Gary Herbert's economic vision for 2019, a 2019 legislative session preview from legislative leadership, and release of the Salt Lake Chamber's 2019 legislative agenda. Location is Salt Lake City Marriott Downtown at City Creek, 75 S. West Temple, Salt Lake City. Cost is $85 ($65 for chamber members before Dec. 15). Details are at http://www.slchamber.com.


JOIN US ON FACEBOOK

FOLLOW US ON TWITTER

SEND US AN EMAIL