http://slenterprise.com
801-533-0556
---
This week in The Enterprise
Monday, December 10, 2018
Cox calls for more diversity in Utah's technology sector
By Brice Wallace Saying Utah's technology sector is "out of balance," Lt. Gov. Spencer Cox last week called for the state to work toward greater diversity in the industry.Speaking at the SSTI Annual Conference in Salt Lake City, Cox said the state's future as an innovation c...
---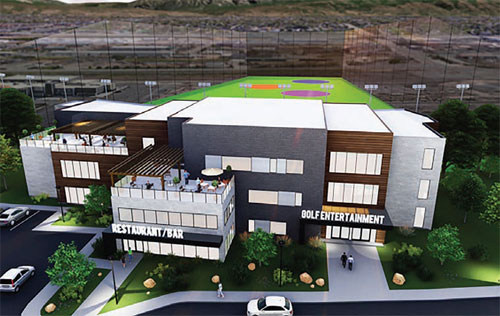 Golf & recreation venue bringing 240 new jobs to Vineyard in 2019
Utah County will be the site of a new major golf and entertainment venue with construction beginning in the spring. The Golf Club will be a three story, state-of-the-art facility offering golfing bays, golf instruction, chef-inspired dining as well as concerts and nightlife, acco...
---
Utah population still growing, just not as fast
The Utah Population Committee (UPC) at the University of Utah's Kem C. Gardner Policy Institute has released its 2018 population estimates for Utah and each of its 29 counties. The committee estimates Utah's total population at 3,166,647, an increase of approximately 402,000 peop...
---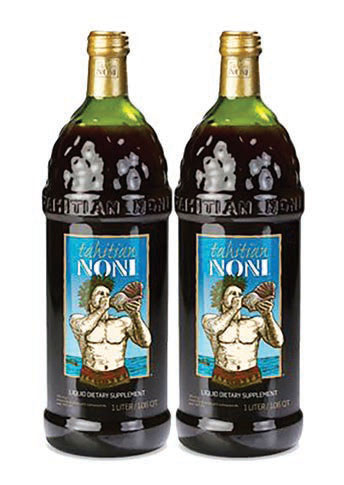 New Age Beverage acquires Morinda Inc.
Denver-based New Age Beverage Corp. has acquired Morinda Holdings Inc. of Provo in an $85 million asset buyout. Morinda was formerly known as Tahitian Noni International and Morinda Bioactives and is known for multilevel marketing of its lead brand, Tahitian Noni Juice, and other...
---
Tempkin sold to Illinois firm
PPC Flexible Packaging LLC of Buffalo Grove, Illinois, has acquired Temkin International, a packaging products company in Payson. Financial details of the deal were not released.Temkin International was founded in 1980 is a provider of rollstock, stand-up pouches and floral sleev...
---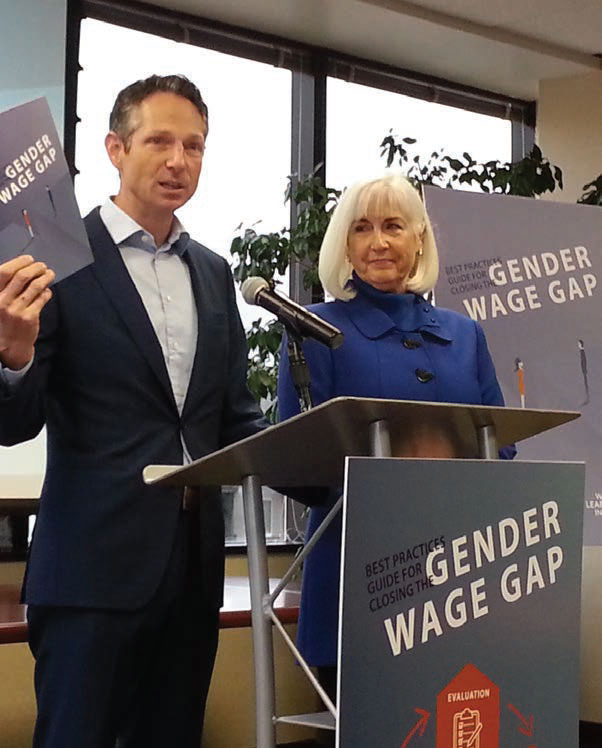 Business leaders present way to address worst-in-nation gender pay gap
By Brice Wallace Calling it both an economic and moral imperative, a pair of business association leaders recently unveiled a guidebook for companies as a way to shrink the wide gender pay gap in Utah.The 10-page "Best Practices Guide for Closing the Gender Wage Gap" was rel...
---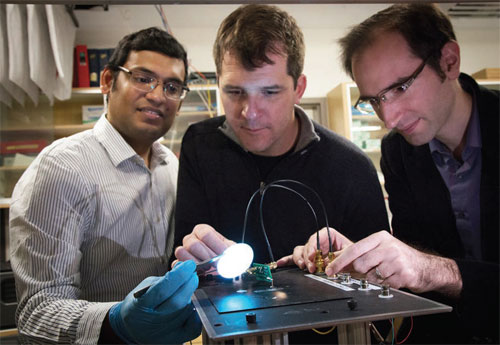 UofU engineers study better semiconductor material for high-voltage electronics
Electricity, as a form of energy, is not exactly efficient because much of it is lost as heat. Or, as University of Utah electrical and computer engineering associate professor Mike Scarpulla said, "Heat is the universe's garbage can for energy."Inside power systems, converters a...
---
UofU's American Dream Ideas Challenge names three winners
The University of Utah's American Dream Ideas Challenge has named its three winners. The winners, that each receive a $30,000 grant, aim to boost Utahns' income by cutting transportation costs, leveraging unused storage space and revitalizing an economically depressed region of t...
---
CORPORATE FINANCIAL REPORTS - 12-10-18
The following are recent financial reports as posted by selected Utah corporations:Sportsman's WarehouseSportsman's Warehouse Holdings Inc., based in Midvale, reported net income of $12.4 million, or 29 cents per share, for the quarter ended Nov. 3. That compares with $9.8 millio...
---

Workplace Focus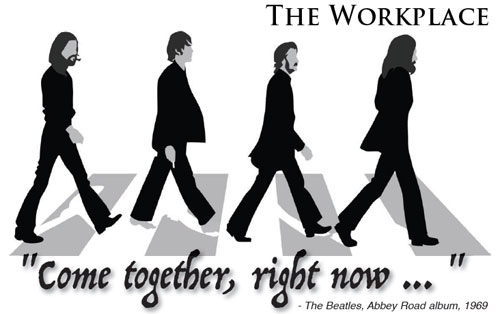 "Come together, right now ..." Three ways to ignite the fire at your workplace
By Joe Tate Forty-nine years ago, the Beatles released a new song titled "Come Together," written by John Lennon and Paul McCartney. Following the release, John told an interviewer the lyrics were simply "gobbledygook." This crazy mash-up of odd lyrics is at times inco...
---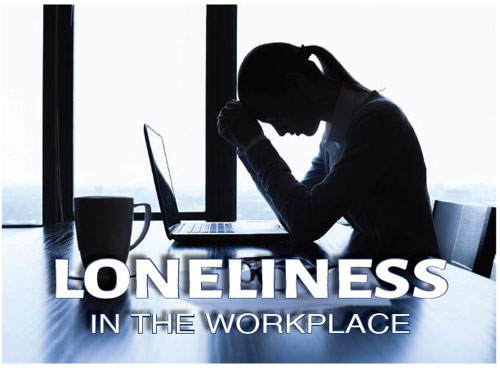 Loneliness in the Workplace: The advent of remote work has made gathering at the water cooler a thing of the past
Over the past several decades, connections with our work colleagues have become increasingly virtual and electronic in nature. Whether "shooting the breeze" occurs in a cubicle or via instant messaging with an associate sitting across the room - or whether it occurs with no ...
---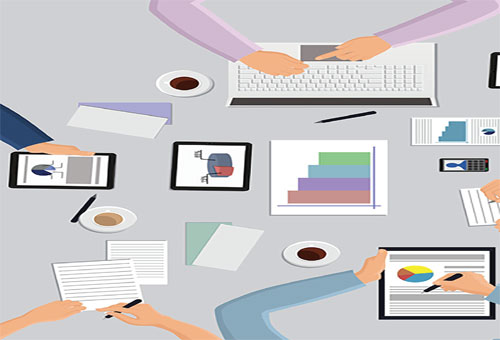 BUSINESS COMMUNICATION: Creating the perfect pitch
By Kate Reddy Every memo, guide, letter, article, post and advertisement your company publishes is a pitch. You are giving your potential readers - customers, prospects or employees - information and hoping they will take an action such as giving you their contact informati...
---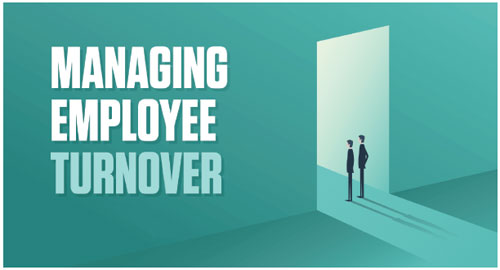 MANAGING EMPLOYEE TURNOVER: Four steps to stop the revolving door
By Colin Thompson It's a fact of life when you run a small business: Your limited resources make everything you have critical to survival. And when unemployment remains significantly low, small businesses and startups alike face the reality of increased employee turnover wh...
---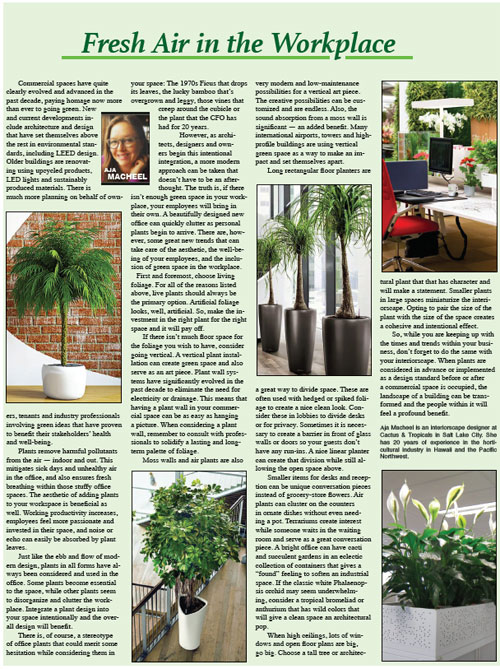 Fresh air in the workplace
By Aja Macheel Commercial spaces have quite clearly evolved and advanced in the past decade, paying homage now more than ever to going green. New and current developments include architecture and design that have set themselves above the rest in environmental standards, including...
---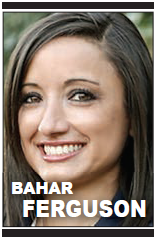 Worried about cybersecurity? Start with your own employees
By Bahar Ferguson Imagine you're the CEO of your company. As you walk into the office one morning, you pass someone on your accounting team. They inform you they wired the $200,000 "you" requested to an account in Europe. Confusion and frustration quickly boil. How? Why? What? Yo...
---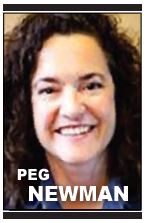 Hey, hiring managers: Here's why you should always be interviewing
By Peg Newman Traditionally, as hiring managers, we all start scouting for qualified candidates to interview only when we have a spot to fill. In this article, I'm offering the concept that you owe it to your business to always be interviewing.Current protocol dictates that we in...
---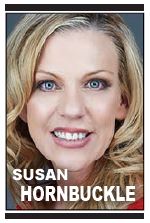 TEMPORARY EMPLOYEES: An advantage for employers during skilled labor shortages
By Susan Hornbuckle The employment landscape has changed. Long gone are the days when employees remained at a company for decades, earning a pension, then eventually retiring with a gold watch. Nowadays, employees stay, on average, a little more than four years at a single employ...
---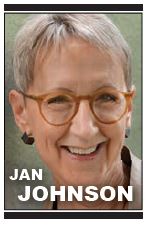 The nature of work is different and THE WORKPLACE SHOULD BE, TOO
By Jan JohnsonOver the past several years, what we think of as "the workplace" has been changing in almost every aspect. It's no longer one place, but many. It's both face-to-face and virtual, and sometimes also 24/7. In many cases, it's a lot less institutional and more user-ori...
---
Calendar Highlights
Calendar listings are provided as a free service to our readers. Information about upcoming events may be sent to brice@slenterprise.com. The submission deadline is one week before publication. See the full calendar.
Utah Health Policy Project (UHPP) 2018 Annual Conference - December 12
With the theme "Health Care Solutions for Utahns." Event will include an update on the healthcare landscape in Utah; remarks from local leaders; and panels on topics including Medicaid expansion, social determinants of health, and the future of healthcare and health policy in Utah. Location is the Cultural Celebration Center, 1355 W. 3100 S., West Valley City. Cost is $30. Details are available by contacting Matthew Slonaker at (801) 433-2299 or matt@healthpolicyproject.org.
---
Women in Business Holiday Gathering - December 12
A Murray Area Chamber of Commerce event. Speaker Yulia Stark of FAB Academy will share her experience with femininity and business. Location is Kimi's Chop & Oyster House, 2155 Highland Drive, Salt Lake City. Details are at http://www.murraychamber.org.
---
State of the Economy for 2019 - January 9
A Utah Department of Workforce Services (DWS) event. Speaker is Carrie Mayne, chief economist and director of workforce research and analysis at DWS. Location is the DWS South County Employment Center, 5735 S. Redwood Road, Room 114, Taylorsville. Free. RSVPs can be completed by emailing Jenny Jones at jenjones@utah.gov.
---


JOIN US ON FACEBOOK

FOLLOW US ON TWITTER

SEND US AN EMAIL