http://slenterprise.com
801-533-0556
---
This week in The Enterprise
Monday, November 26, 2018
Perlman to 'Trends' conference attendees: 'We'll be just fine'
By Brice Wallace Kenneth Perlman has some reassurance for people in the housing industry fretting that a huge recession is looming: "We will be just fine."Speaking in Salt Lake City, Perlman, principal at John Burns Real Estate Consulting, said that "the thing we have to hav...
---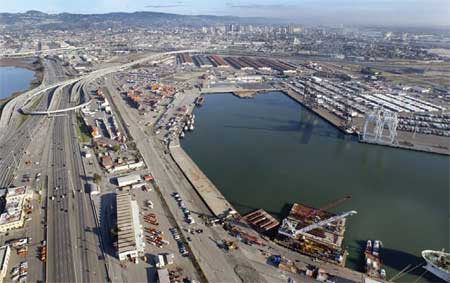 Oakland dashes hopes of sending Utah coal through its port to Asia
By John Rogers It's a major blow to what Utah coal producers thought could be a lucrative gateway to Asia for sales of their product.The city of Oakland, California, has formally put a stop to a project that would have rebuilt the decommissioned Oakland Army Base on San Francisc...
---
Transportation down, housing up, CPI is flat
The prices that consumers pay along the Wasatch Front are still being driven by the costs of housing and transportation. In October, one went up and one went down, leaving the Zions Bank Wasatch Front Consumer Price Index (CPI) essentially unchanged. In October, increasing p...
---
Petroteq begins selling crude oil from its Uintah Co. plant
Petroteq Energy Inc., the company that has begun operating an oil sands extraction plant at Asphalt Ridge near Vernal, has announced that it has begun selling oil extracted from the facility into the regional crude oil market. The plant, touted by the company as pollution-free, i...
---
Sound Concepts sold to nFsz
Sound Concepts Inc., an American Fork developer and marketer of SaaS-based sales, lead-generation and customer relationship management software, has been sold to nFsz Inc. of Hollywood, California. A provider of business-focused interactive video and augmented sales intelligence ...
---
England opens Ogden office
Salt Lake City-based England Logistics has opened a corporate office in Ogden that will create 90 new jobs in the community, the company said in a release. Ogden was selected due England's long-term partnership with Weber State University's Professional Sales Program, in addition...
---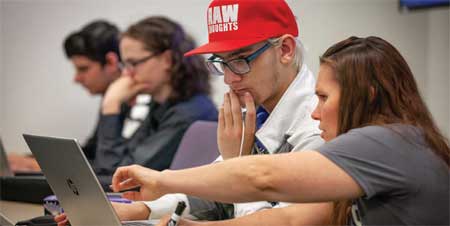 Weber starts computer certification program
A new partnership led by Weber State University is preparing high school students for highly demanded careers in computer science and computing technology.WSU's School of Computing, housed within the College of Engineering, Applied Science & Technology (EAST), is offering fou...
---
Three Utah direct-sale companies join forces
Three Utah direct-sales companies have decided to combine forces and become one company. Vineyard-based M.Global, Lindon's Jamberry and Avisae of Murray will become BeneYou, according to a release from the new company.The move has been in the works since January when M.Global acq...
---
Citywide joins Stearns Lending
Salt Lake City's Citywide Home Loans has become part of Stearns Lending LLC, a Draper-based independent mortgage bank, in a shared equity merger announced recently."Citywide's strong retail profile combined with our wholesale, retail and strategic alliance sectors provide both co...
---
Shelter operators chosen
Shelter the Homeless, the nonprofit organization selected to oversee the new homeless resource centers being built in the Salt Lake City area, has announced that the operators for the centers have been chosen. The facilities are scheduled to open in June of next year. Cathol...
---
CORPORATE FINANCIAL REPORTS - 11-26-18
The following are recent financial reports as posted by selected Utah corporations:Security National FinancialSecurity National Financial Corp., based in Salt Lake City, reported after-tax earnings from operations of $2 million, or 12 cents per share, for the quarter ended Sept. ...
---

Senior Living Focus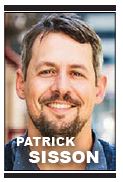 Older Americans face housing affordability and accessibility challenges
By Patrick Sisson Harvard's latest senior housing report highlights a lack of diverse options as nation's population agesThe U.S. housing market may appear to be shaped by the young, but with more than half of the nation's households headed by someone 50 years of age or olde...
---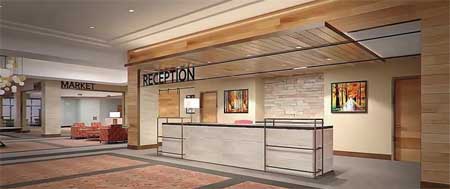 Utah's only entrance-fee community also has on-site doctors
By John Rogers When Summit Vista opened a few weeks ago in Taylorsville, it became Utah's first entrance-fee life plan senior living facility. The entrance-fee model assures seniors a place to live and actually lowers monthly living expenses. Entrance fees, paid before admission...
---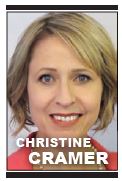 The Senior Living Journey: Where to start, what to ask
By Christine Cramer One of the most difficult things to navigate is when it may be time to move into a senior living community - especially if you're an adult child and have started to notice that your aging parent may require assistance with the activities of daily living. From ...
---
Calendar Highlights
Calendar listings are provided as a free service to our readers. Information about upcoming events may be sent to brice@slenterprise.com. The submission deadline is one week before publication. See the full calendar.
2018 WIB Summit - Thursday, November 29
A Davis Chamber of Commerce event. Location is Davis Conference Center, 1651 N. 700 W., Layton. Details to be announced.
---
SSTI 2018 Annual Conference - December 4-5
A gathering of policymakers and practitioners from federal, state and local government, nonprofits, investors and higher education in the country. Host partner is the Utah Science Technology and Research Initiative (USTAR). Theme is "Navigating the New Innovation Landscape." Location is Salt Lake Marriott Downtown at City Creek, 75 S. West Temple, Salt Lake City. Cost is $575 for members, $725 for nonmembers. Details are at https://2018.ssticonference.org/.
---
Chamber White Elephant Christmas Gift Exchange Luncheon - December 6
A Murray Area Chamber of Commerce event. Location is 1730 E. Lakewood Drive, Holladay. Luncheon open to nonmembers. Attendees are asked to bring one white elephant gift to exchange. Cost is $25 pre-paid by Dec. 4, $35 thereafter and at the door. Details are at http://www.murraychamber.org.
---
Holiday Social - December 6
A West Jordan Chamber of Commerce event. Location is West Jordan City Hall, Community Room, 8000 S. Redwood Road, West Jordan. Free. Details are at http://www.westjordanchamber.com.
---
Holiday Open House - December 7
A Sandy Area Chamber of Commerce event. Location is River Oaks Golf Course Clubhouse, 9300 Riverside Drive, Sandy. Free. Details are at http://www.sandychamber.com.
---
WBN Christmas Luncheon - December 7
A Utah Valley Chamber event featuring a silent auction, with proceeds going to the WBN scholarship program. Location is Thanksgiving Point, Garden Room, 3003 Thanksgiving Way, Lehi. Cost is $30 for members, $35 for nonmembers. Details are at http://www.thechamber.org.
---


JOIN US ON FACEBOOK

FOLLOW US ON TWITTER

SEND US AN EMAIL